Greece and the economic crisis
June 27, 2017
Moody's affirms credit ratings of Greece's four systemic banks - Naftemporiki
"Moody's on Monday affirmed the credit ratings of Greece's four systemic banks, retaining the Caa3 deposit rating but upgrading the baseline credit assessment (BCA) to caa2 from caa3.

...These rating actions follow the successful completion of Greece's second review for its support programme, which also triggered an upgrade of Greece's government bond rating to Caa2 (positive) from Caa3 (stable). The higher BCAs primarily reflect the improved operating environment in Greece, which has resulted in Moody's raising the country's Macro Profile to 'Very Weak+' from 'Very Weak', as well as improvements in banks' funding profile, lower funding costs, the return to marginal core profitability and the likely continuation of this trend in 2017-18."
---
The garbage war must end - To Vima
"For more than three decades garbage war is being repeated on regular basis, sanitation workers ask to be permanently hired, many of them are hired but immediately succeed to be placed to a more convenient position, creating again a lack of personnel in sanitation services.

Greek government is now facing the consequences of its generous promises before the elections. It must find a solution. Garbage must be collected without further delay.

Unfortunately there is no magic solution. Unionists should understand that acting in an extreme way doesn't help and Greek government should realise that public health and cities' normality come first."
---
Bishop imposes restraint at weddings, baptisms - eKathimerini
"The metropolitan bishop of Fthiotida has caused a stir after banning wedding and baptism decorations both inside and outside the region's churches earlier this month. According to Bishop Nikolaos, extravagant decorations created by wedding planners trying to satisfy their clients' vanity expose the Church of Greece to negative comments. "We see illuminated potted plants bedecked with ribbon and tulle, arches of fake flowers, children's inflatable toys, figures from fairy tales and much more making up the decor of certain ceremonies and this is not only very costly, but is also provocative at such a time of economic constraint and a blatant sign of disrespect," said the cleric."
---
June 26, 2017
Garbage piles mount in capital as heatwave looms - Fox News
"...Striking workers scuffled with riot police in central Athens outside the stuttered entrance of the Interior Ministry building, where a union delegation presented its demands.

Nikos Trikas, leader of the municipal workers' union, said the strike would continue at least until Thursday, with more protests planned on that day.

"The government rejected our demands in three minutes. They have taken their decisions and will allow private contractors to participate in garbage collection," Trikas told the AP, surrounded by dozens of striking workers wearing orange caps to shield themselves from the sun...

...Government officials accused the union representatives of abruptly ending the talks."
---
Mercury in the "red" for the coming days - Naftemporiki
Looming temps for Greek mainland:
Up to 43 degrees celcius [109.4 farenheit] the temperature Friday and Saturday

On Wednesday, June 28, 2017 the 39 celcius [102.2 farenheit]

On Thursday, June 29, 2017 the 40-41 celcius [105.8 farenheit]

On Friday, June 30, 2017 and Saturday, July 1, 2017 42 and possibly the 43 celcius [109.4 farenheit]

On Sunday, July 2 in the western 37-39 and the other 40-42 celcius [98.6 - 102.2 farenheit]
Related Coverage:
Air-conditioned spaces for the public Athens Area - Attika Municipal Web Site
---
Greece needs to pay €1.6bn in order to receive €800mn from bailout tranche - Keep Taljking Greece
"Greece will need to pay 1.6billion euro from its own pockets in order to be able to receive 800 million euros from the bailout trance. The Pending 8.5-billion-euro loan tranche approved by the Eurogroup on June 15, will be disbursed in two installments, European Stability Mechanism (ESM) Managing Director Klaus Regling announced on Thursday.

The statement, carried in the ESM's newsletter, confirmed that 7.7 billion euros will be allocated to Greece in early July, ahead of the expiring maturity of previous bailout loans the same month. The remaining 800 million euros will be disbursed after the summer, he said, under the condition that the Greek state match the second installment with its own money in order to cover arrears to the private sector..."
---
The ghostly loneliness of Greece's roadside shrines - theweek
"Greece has the sixth-highest automobile fatality rate in the European Union. In 2016, 804 people died in car crashes, and more than 13,000 were injured, according to The Associated Press.

Greece's geography is partially to blame. Mountains cover some 80 percent of the Hellenic mainland, and its infrastructure is accordingly unfriendly: Highways snake up and around steep terrain, often without any guard rails, and in the most rural parts of the country, tight stretches of one-lane roads often encourage risky passing behavior."
---
June 24, 2017
Prime Real Estate On Fire Sale -- In Greece - Forbes
"Since 2009, real estate prices have gone south, with no end in sight. The Greek Home Price Index has dropped from 100 in 2009 to 59.6 in 2017. A popular asset has turned into liability even in the hottest property areas of the country. "The real estate market has been following a bad Greek economy," says Athens based attorney, Kiriaki Perou.

But these bargains may not last for long time, for a number of reasons. First, the Greek economy shows signs of stabilizing, with GDP growing at 0.4 percent annual rate in the second quarter of 2017. Second, a strong demand for short-term vacation rentals to be listed in RBNB, Booking, Housli and the likes.

Third, as Athens Exchange begins to show signs of life, being among the best performers so far this year, foreign investors have been stepping in. Like Minneapolis-based Varde Partners, which invested $65 million in Greek shopping malls."
---
This refugee squat represents the best and worst of humanity - UK Guardian
"...Though the hotel had been closed since 2010, its owner, heiress Aliki Papachela, spent the last year attempting to evict the refugees – even going so far as to sue the Greek Chief of Police for "dereliction of duty" because he had not shut down the squat.

Her efforts finally has delivered results. On 17 May, the Athens prosecutor's office ordered three refugee squats evicted – City Plaza among them. The squats only learned about the orders weeks later, when articles ran in the Greek press.

...Refugee squats are fighting back. Since the threat, they have launched petitions and called for a citywide demonstration on 23 June. Solidarity protests sprung up around Europe – many involving refugees who once called City Plaza home."
---
June 23, 2017
Moody's upgrades Greece's sovereign bond rating to Caa2 and changes the outlook to positive - Moodys
"...The key drivers for today's rating action are as follows:

1. Successful conclusion of the second review under Greece's adjustment programme and release of a tranche of €8.5 billion in the coming days. Beyond the near-term impact of allowing Greece to repay upcoming maturities, we consider the conclusion of the review to be a positive signal regarding the future path of the programme, as it required the Greek government to legislate a number of important reform measures.

2. Improved fiscal prospects on the back of 2016 fiscal outperformance, expected to lead soon to a reversal in the country's public debt ratio trend. The government posted a 2016 primary surplus of over 4% of GDP versus a target of 0.5% of GDP. Moody's expects the public debt ratio to stabilize this year at 179% of GDP, and to decline from 2018 onwards, on the back of continued substantial primary surpluses.

3. Tentative signs of the economy stabilizing. While it is too early to conclude that economic growth will be sustained, Moody's expects to see growth this year and next, after three years of stagnation and a cumulative loss in output of more than 27% since the onset of Greece's crisis. "
---
The Smallest School in the EU Is in Greece With Only One Student - Greekreporter
"Arkoi has a surface of only 6.7 square kilometers, It is located east of Patmos. In June, the island's only student just finished second grade. Now the 8-year-old Christos can enjoy his long summer vacation.

School teacher Silia Dimitrakopoulou, spoke to the radio station of the Athens-Macedonia News Agency 104.9 FM, saying that Agency: "I have not worked in such a small school. This year I had just one student, little Christos, now going to third grade," she said."
---
President Pavlopoulos: Bulgaria and Greece are a model of good neighbours - Tornos news
"Greek President Prokopios Pavlopoulos pointed out in a meeting with Bulgarian President Rumen Radev on Friday that it is impossible not to respect monuments, such as Hagia Sophia, and believe that your European perspective is open.Referring to the European perspective of the Balkan countries, the President of the Republic stressed:

"We are in favour of the integration of our neighbours in NATO and the EU. We are in favour of the European perspective of our neighbours in the Balkans, but this prospect has certain prerequisites that nobody can ignore."In particular, he said: Firstly, to respect the International Law. Secondly, respect to the European acquis. And fully respect the history and the European culture."
---
June 22, 2017
ECB lowers emergency funding cap for Greek banks to 43.6 bln euros - eKathimerini
"The European Central Bank lowered the cap on emergency liquidity assistance (ELA) Greek banks draw from the domestic central bank by 600 million euros to 43.6 billion euros ($48.68 billion), the Bank of Greece said on Thursday.

The move reflected liquidity conditions, taking into account private sector deposit flows, it said. The ELA ceiling is valid up to July 5."
---
Greece has been robbed by IMF and eurozone's failure to agree - marketwatch.com
"...Guided mainly by a cash-flow analysis, European authorities argue that low interest rates and long maturities have made the nation's debt sustainable.

...Having compromised, the IMF should now stick to its guns and refuse to make its arrangement for Greece operational until it is satisfied on both debt relief and technical assumptions. And, rather than declare victory, as they were inclined to do in a mid-June statement by eurozone finance ministers, European officials should treat this compromise as the next step in softening its increasingly untenable stance on Greek debt.

In the meantime, both sides would be well advised to undertake a careful analysis of previous experiences with programs that were approved in principle, rather than becoming immediately operational."
---
An IMF Bridge to Somewhere for Greece? - project-syndicate
"For those of us who have been following the Greek economic tragedy for many years, much of the European view continues to defy economic logic – and for a simple reason: European politicians worry about the domestic political consequences of granting Greece debt relief, especially ahead of Germany's federal election in September. Offering debt relief, it is feared, could undermine the credibility of governing parties and provide a boost to extremist movements."
---
The ECB holds the "keys" of joining the QE - efsyn.gr
"In an interview in Der Spiegel, a member of the ECB Executive Board Peter Praet said that the European Central Bank will move to its own sustainability assessment of Greek debt [this could] open the way for QE.

Before any change of bond purchasing plan, "we must do our own analysis of the sustainability of Greek debt," he said, adding: "I will not rely on others to it. Whether the European Stability Mechanism or the European Commission, each has its own perspective. But when it comes to the bond market, should we look. " Asked whether this wording means "no", the Praet said: "This means that we must look at us."
---
Greece among world's top-5 luxury holiday destinations for Americans and Britons - tornosnewsj
"For first-time visitors, I recommend a 10-day Greek vacation, starting with two days in Athens to visit the Acropolis museum and take a city orientation tour. Then take a day trip to Cape Sounion before you fly to Santorini for a 5-night stay in Oia where you can scuba dive on a private catamaran tour and see incredible sunsets. In 2.5 hours, a high-speed ferry will bring you to Mykonos. Stay at a luxury resort by its beautiful beaches and enjoy the family-friendly, local atmosphere and local cuisine." – Konstantinos Bastas, Protravel (New York, NY)
---
Greece gets enough to avoid another bailout trauma - FumbleBoard
"The accord, reached by euro-area finance ministers in Luxembourg on Thursday, will cap Greece's gross financing needs at 15 percent of gross domestic product for the medium term and at 20 percent thereafter, while extending maturities and deferring the interest payments on some bailout loans by as much as 15 years. In addition, the International Monetary Fund said it may be willing to provide some financial assistance to Greece if it thinks the debt relief measures will make the country's overall debt mountain sustainable. The yield on 2-year debt fell by 21 basis points to 4.77 percent at 12.33 p.m.in Athens. But with most of the debt-relief measures still left to be "calibrated" next year, Greece may not be able to rely exclusively on markets for debt refinancing when its latest bailout expires in 2018, especially if its economic recovery remains subdued."
---
June 21, 2017
Greece's Tsipras lays out prospect of bond market return - Omaha World Herald
"Alexis Tsipras told his cabinet that this was a result of last week's deal with European creditors, which eased fears Greece might face another brush with bankruptcy this summer.

That's evident in the sharp fall in the interest rates the markets are ascribing to Greek government bonds. The yield on the benchmark 10-year stands at 5.5 percent, way down on the levels seen during the more acute phases of the Greek debt crisis."
---
Europe's Unserious Plan for Greece - Bloomberg
"The deal struck last week between Greece and its euro-zone creditors is business as usual -- and that's not a good thing. This protracted game of "extend and pretend" serves nobody's long-term interests: not those of the Greek government, the International Monetary Fund or, most of all, the people of Greece.

Euro-zone finance ministers have unlocked a payment of 8.5 billion euros ($9.5 billion), the newest installment of a rescue plan worth 86 billion euros. This will let Athens make debt repayments of 7 billion euros that fall due next month. But there's still no agreement on how to get Greece's debt burden under control. The IMF had previously insisted that this question should be settled now.

It was right, and it should have stuck to that position. The new agreement fails to recognize what everybody knows: that Greece's debt is unsustainable on the current terms."
---
EU Says Greece Needs More Debt Relief Despite Buffer - Hellenic Shipping News
"The June 15 deal by euro-area finance ministers commits to capping gross financing needs at 15 percent of GDP for the medium term, and 20 percent thereafter. The country's gross financing needs will drop to 9.3 percent of gross domestic product in 2020 from 17.5 percent this year, before rising again and surpassing 20 percent after 2045, according to the baseline scenario of the commission's debt sustainability report.

The conclusion drawn from the report points to the need for additional "additional debt-mitigating measures," even under the baseline assumptions. "An appropriate combination of debt management measures," including an "extension of maturities and grace periods for principal and interest," is necessary to "bring Greek debt back to a sustainable level in gross financing needs terms," commission staff said."
---
Brussels warns on Greek debt sustainability - eKathimerini
"According to the [European Commission] debt sustainability analysis, the baseline scenario takes the gross financing needs to 17.5 percent of GDP this year, before dropping significantly below 15 percent to reach 9.5 percent of GDP in 2022. They climb again after 2030 but stay within the limit, reaching 20 percent of GDP in 2045 and 20.8 percent of GDP in 2060.

That baseline scenario is based on the condition that the primary surplus averages at 2.2 percent of GDP throughout the period after 2022 – until then it should be at 3.5 percent of GDP, as the Eurogroup decision recently dictated."
---
Real estate values have tanked - eKathimerini
"It's easy to find examples of properties whose value has dropped 60-65 percent in the last few years: Data from estate agents show that a new fifth-floor apartment of 60 square meters in Kypseli, central Athens, which sold for 150,000 euros in 2008, was resold at end-2016 for just 60,000 euros, a decline of 60 percent; a newly built apartment in Ambelokipi, also in Athens, was sold for 270,000 before the crisis, and today is for sale for just 120,000 euros, down 55 percent."
---
June 20, 2017
Greece Reaches Deal with European Lenders for Bailout Installment - iBusinesslines
"Greece will receive an 8.5-billion-euro ($9.48 billion) loan from its creditors after a deal was reached at a Eurogroup meeting on Thursday night.

The decision was taken at a meeting of euro zone finance ministers in Luxembourg, attended by IMF Managing Director Christine Lagarde, after Greece completed all reforms requested by the creditors at this stage of the bailout program. "For Greece, as before, I am confident that we will reach a deal about the payment of the next tranche today", Schaeuble said on arrival at the meeting."
---
In Greece, China Finds an Ally Against Human Rights Criticism - NY Times
"...Greece is increasingly courting Chinese trade and investment as it faces pressure from international creditors and a cold shoulder from its traditional rich allies in Europe. China's largest shipping company, known as China COSCO Shipping, bought a majority stake last year in the Greek port of Piraeus. The Greek prime minister, Alexis Tsipras, has visited China twice in two years. And China will be the "country of honor" at Greece's annual international business fair in September in the port of Thessaloniki.

...Greek ports are critical to China's "One Belt, One Road" initiative, a huge infrastructure project across Asia, Africa and Europe. Just last week, at a concert of the Shanghai Chinese Orchestra in Piraeus, the Chinese ambassador to Greece hailed the cooperation between the two countries. "Greece and China will remain good friends in good and bad times, good partners for mutual progress," said the envoy, Zou Xiaoli, according to Xinhua, the Chinese news agency."
More Coverage:
Greece Vetoes EU Condemnation of China's Human-Rights Record - WSJ
China gratified as Greece blocks E.U. statement over human rights - Washington Post
---
June 19, 2017
Greece Gets a Break in Its Seven-Year Drama - Bloomberg
"The issue has long been what do to with Greek debt exceeding 300 billion euros. That hasn't changed, especially with German elections taking place in the fall. The IMF has advocated debt relief, which the Greek government has sought since coming to power in 2015. Euro finance ministers, led by Germany's Wolfgang Schaeuble, have balked.

The problem now is that the Greek government raised expectations about a spectacular settlement that would pave the way for the country's return to the bond market and free it from the shackles of the bailout programs.

Tsipras told reporters last month that he was expecting an agreement that would be "too good to be true." In fact, he said, it would require him to wear a tie, something the premier declared he wouldn't do until there was debt relief."
---
Greece says court decision not to extradite Turkish soldiers must be respected - Reuters
"We would like Greece to extradite those who clearly staged a coup against our nation," Yildirim said. "We respect the judiciary's decision, but we do not want these putschists to strike a blow to Turkish-Greek relations," he said.

Monday's meeting was held against the backdrop of a fresh reunification bid in Cyprus, divided since a Turkish invasion in 1974 triggered by a brief Greek-inspired coup.
---
Marketing Greece Appoints Ioanna Dretta as CEO and Managing Director - GTP
"Marketing Greece, the private marketing company for Greek tourism, has appointed Ioanna Dretta as its new CEO and Managing Director.

....Ioanna Dretta has a long experience in tourism, having served as an advisor to the president of SETE and worked in various positions in the private and public sector."
---
Greek PM Tsipras to start round of talks with opposition parties - Protothema.gr
"Mr. Tsipras is expected to meet today at 6pm with the leader of "Potami" party Stavros Theodorakis, while at 7pm he will see the president of the centrist party "Union of Centrists", Vassilis Leventis. On Tuesday, the Greek PM will inform the leaders of the Greek communist party (KKE), Dimitris Koutsoumbas at 11am, Fofi Genimata of PASOK at 12pm and finally with the president of major opposition party New Democracy, Kyriakos Mitsotakis at 1.30pm on the results and other current matters.

The government considers the EuroGroup outcome a success ...

...the final agreement was a success, [but Greece] failed to be included in the ECB's quantitative easing programme,
---
June 18, 2017
Greece hoping to finally secure long-term debt relief deal- HealthcareMenu
"Eurozone finance ministers and the International Monetary Fund agreed in Luxemburg on Thursday to release a further tranche of funding for Greece. "There is now light at the end of the tunnel", Tsakalotos said. The IMF compromise was a shock for the Greek government, which lost a major supporter of deeper debt relief."
---
Greece avoids another bailout trauma - Business Mirror
"An outright cut in Greece's debt is not allowed under euro rules, but the length of time the country has in paying back its debts can be extended, and the interest rates on those debts can be cut. For Greece, Thursday's agreement should limit the amount it has to pay out in debt servicing each year, freeing up money it can use to help the Greek economy and society. More comprehensive details should emerge in the coming months."
---
Subsidy up to EUR 25,000 for homes - Imerisia
The program is starting late June or early July and provides amounts to 25,000 euros or 250 euros per square [meter] to upgrade any kind of housing.

...subsidy rates reach up to 70% and is higher for small incomes, and can be increased for each child. The subsidy for the loan rate is 100%. For those with personal incomes of 10,000 or 20,000 the family subsidy is 60% and increased by 5% for each child with a maximum of 70%. For individual incomes of 10,000 to 15,000 and 25,000 euros [per] family the subsidy reaches 50% with a 5% increase for each child and a maximum of 70%."
---
June 16, 2017
Greece Wins 8.5 Billion Euro Payout as Debt Clarity Deferred - bloomberg
"The accord, however, wasn't enough to get the International Monetary Fund to agree to lend to Greece now, something euro-area countries have sought since the latest bailout was inked in 2015. The Washington-based fund, which co-financed Greece's first two rescue programs, held off giving the country more loans until it becomes assured that Greece's 315 billion-euro debt will become sustainable.

Instead, the IMF would suggest its board sign off on a 14-month-long bailout for Greece, but only dole out fresh loans once it receives further assurances from the euro area on how debt will be made sustainable."
More Coverage:
Eurogroup approves loans, details debt relief, IMF to join - eKathimerini
---
E.U. Reaches Debt Deal for Greece Worth 8.5 Billion Euros - NY Times
"European Union officials agreed on Thursday to unlock loans of 8.5 billion euros for Greece, to ensure it meets huge payments on its debt next month.

...The difficulty in completing a deal has centered on a long-running showdown among creditors. On one side, several eurozone countries led by Germany want Athens to carry out what they view as reforms before specifying debt concessions that could take effect next year at the earliest. On the other, the I.M.F., with policy makers in Brussels and the Greek government, has been pushing for immediate commitments on the details of eventual debt relief."
---
Pappas: We are satisfied because we have absolutely clear wording on debt - toxwni.gr
"The most critical item from the Eurogroup decision is that the economic logic of the program, plus the debt service goal is bent in favor of the development target, said Digital Policy Minister Nikos Pappas."
---
Greek budget shows primary surplus of 1.842 billion euros in Jan-May - Captial GR
"A report on state budget execution, on an amended cash basis, showed that the general government? deficit was 1.240 billion euros in the five-month period, from a shortfall of 1.649 billion in 2016 and a budget target for a deficit of 2.033 billion euros, ΑΜΝΑ reported.

Net revenue was 18.684 billion euros, up 1.0 million euros from targets, while regular budget net revenue was 17.917 billion euros, down 3.0 million from budget targets."
---
June 15, 2017
Greece Seeks Credible Debt Deal in Push for Crisis Drama Finale - Bloomberg
"Euro-area finance ministers meeting in Luxembourg on Thursday will seek to reach a deal on ways to ease Greece's debt load, which would close a key chapter in the nation's bailout drama and end months of uncertainty.

A resolution at the so-called Eurogroup meeting would unlock the next slice of financial aid the country needs to repay about 7 billion euros ($7.9 billion) in maturing bonds in July. Crucially, the deal is expected to offer some much-needed clarity on Greece's future debt obligations."
---
Greece woos new Macedonia government, insists on name change - HealthcareMenu
"Now Macedonia wants to be a member of several global organizations. That is a precondition", Kotzias said. "We will support this provided the issue with name is solved", Kotzias said, adding that a new agreement is needed through the United Nations on a new name, which will then be presented to the European Union. Greece claims a historical right to the term Macedonia because the heart of Alexander the Great's ancient kingdom lies in its northern province of Macedonia. Athens has previously insisted that Skopje use a compound name such as "New" or "Upper" Macedonia. Dimitrov acknowledged that the talks ahead would be hard.
---
Debt relief measures on Greece to be discussed after 2018 - Tornos News
"The German spokesperson for budget policy of the Finance Ministry, Jurg Weibgerber said that any measures related to a debt relief for Greece would be considered after the completion of the current bailout program which ends in 2018."
---
Greece pushed to take bailout deal without debt relief - Geo.tv
"...Athens insisted it would veto the deal, furious that the disbursement of the latest tranche of its 86-billion euro bailout agreed in 2015 could come without long-hoped-for firm debt relief commitments.

"We are far from finding a solution at the Eurogroup on Thursday, given that Germany has not made any step," a Greek government source told AFP.

Bitter disagreement between Germany and the IMF has held up the payout of a fresh tranche for Athens to meet seven billion euros of debt repayments due in July."
---
June 14, 2017
Tsipras renews call for lenders to tackle Greece's debt - ABC Disney
"European creditors had promised some form of debt relief if Greece implemented austerity measures. Athens has long argued that it needs some form of debt relief for its debt to be deemed sustainable, which would in turn help it return to the international borrowing markets.

But the issue has been complicated by disagreement between the Europeans and the International Monetary Fund, which participated in Greece's first two bailouts, over the country's growth potential and long-term debt sustainability."
---
Island in Greece digs out from 6.3 magnitude earthquake - Business Insider
"Many residents of Vrisa, a community of some 600 people, spent the night in tents, local hotels and a monastery after the 6.3 magnitude quake rippled through the area, toppling buildings.

...State engineers were assessing the extent of the damage, though most homes were damaged beyond repair. "About 75 percent of homes are on the verge of collapse," said Efthymios Lekkas, head of the earthquake planning and protection organization."
---
Greece Celebrates European Music Day with Numerous Events in 50 cities - GTP GR
"From Prespes and Alexandroupoli, northern Greece, to Ancient Olympia in the Peloponnese and Agios Nikolaos on Crete, 350 different events will take place in more than 200 venues, archaeological sites and public spaces (squares, parks gardens) by 20 percussion and dance groups, 24 philharmonic and symphony orchestras, 35 choirs, 95 djs and 367 music ensembles."
---
Greek government official: "We are far from finding a solution at the Eurogroup of 15th June - Tovima
"We are far from finding a solution at the Eurogroup on Thursday, given that Germany has not taken any progress step. If there is no positive move in the next few hours or during the Eurogroup meeting by the German Finance Minister Wolfgang Schaeulbe, then it seems that the hot potato will be handed over to Chancellor Merkel".
---
Greek Entrepreneurship Award: The 10 finalist competing for funding amounting to 1,250,000 euros - Imerisia
"Reviewed Prize committee, consisting of 10 experienced entrepreneurs and executives, carefully evaluating each business plan, resulting in the selection of 10 finalists, based on sustainability, innovation, financial prudence and creating new jobs.

The finalists of this year's competition involved in six different areas, such as education, medical technology, food & beverage, fashion, tourism and technology."
---
June 13, 2017
Greece Declares Emergency After Earthquake Hits Lesbos - NYT
"The quake, centered about nine miles south of Lesbos, an area that was on the front line of the migrant influx two years ago, had a magnitude of 6.1, according to the Geodynamic Institute at the National Observatory of Athens. It struck about 3:30 Monday afternoon local time, and was felt in neighboring Turkey, although no injuries were reported there. Several hours later, rescue workers pulled the body of a 43-year-old woman from the rubble of her home in the village of Vrissa. An additional 15 people were said to have minor injuries.

As a series of milder aftershocks rattled Lesbos on Tuesday, the regional governor, Christiana Kalogirou, told Greek television that an estimated 800 people had been displaced and were being relocated. "What is most important now is people's safety," she said."
---
ECB Said Unlikely to Include Greece in QE in Coming Months - Bloomberg
"Euro-area finance ministers will meet in Luxembourg on June 15 to discuss debt-relief measures that the ECB has said are needed before it will consider purchasing Greek bonds. The so-called Eurogroup is expected to complete a review of Athens's rescue program that would allow for the disbursement of at least 7.4 billion euros ($8.3 billion) in aid needed for a similar amount of bond repayments in July.

An agreement among the ministers will likely allow the International Monetary Fund -- whose participation in the rescue program is a requirement for many nations -- to commit in principle to a conditional loan, said the person, who asked not to be named because the discussions are private. But the extent and wording of debt-relief commitments probably won't convince the Governing Council of the ECB to buy Greek bonds."
---
Security Message for U.S. Citizens: Thessaloniki (Greece), Planned Demonstration on June 13 - osac.gov
"...even demonstrations intended to be peaceful can turn confrontational and possibly escalate into violence without warning. Avoid areas of demonstrations and, if you are within the vicinity of any demonstrations, remain vigilant and exercise caution.

Review your personal security plans, remain aware of your surroundings and local events, monitor local news stations for updates, and report specific incidences of targeted violence to the U. S. Consulate General in Thessaloniki or the U.S. Embassy in Athens. Maintain a high level of vigilance and take appropriate steps to enhance your personal security. "
---
Schaeuble sees Greece deal with lenders on Thursday - eKathimerini
"German Finance Minister Wolfgang Schaeuble said on Tuesday he was confident that Greece and its international lenders will reach a compromise deal this week, a step that would unleash more loans for Athens.

"We'll manage it on Thursday. You'll see," Schaeuble said during a panel discussion in Berlin."
---
June 12, 2017
Greek army helping residents on quake-hit island - The Republic
"Scores of homes have been damaged on the island of Lesbos after a quake, with the worst damage reported in the southern village of Vrisa — where at least 10 people have been injured and one woman has been trapped in a damaged house.

The governor of Greece's north Aegean region told state-run ERT television that "we're using all the resources we have to help the people in southern Lesbos."

Christiana Kalogirou also said that "the information we have is that there are 10 injuries … The army is also helping, and will provide tents for people remaining outside their homes. They will be able to stay in sports facilities."
---
Strong earthquake, 6.3 mag was detected near Plomarion in Greece - Earthquakenewstoday
"A earthquake magnitude 6.3 (ml/mb) strikes 11 kilometers (7 miles) from Plomarion in Greece on Monday. Exact location of earthquake, longitude 26.373 East, latitude 38.8703 North, depth = 5.65 km. The temblor was detected at 14:28:38 / 2:28 pm (local time epicenter). The epicenter was at a depth of 5.65 km (4 miles). A tsunami warning has not been issued..."
---
Greece puts faith in France to solve bailout impasse - ABC Disney
"Athens is also seeking Paris' help on obtaining a concrete pledge from creditors on debt relief, an issue complicated by disagreement among lenders over the country's growth potential and debt sustainability.

..."We are not far at all from a solution. That solution must be found on June 15," Le Maire said.

Successive Greek governments have viewed France as an ally in bailout disputes, in contrast to the more fiscally hawkish Germans."
More Coverage:
Le Maire proposes linking debt relief to growth - eKathimerini
Greece puts faith in France to solve bailout impasse - Missoulian
---
In its bid to join the NATO alliance, (FYROM) to consider other naming - eKathimerini
"(FYROM) is willing to consider provisional names so as to overcome Greek objections, the Financial Times reported on Monday.

FYROM willing to consider provisional names so as to overcome Greek objections - eKathimerini Greece had vetoed the Balkan nation's application to the alliance in 2008.

FYROM call itself Macedonia, but Greece rejects the name as, it asserts, implies a territorial claim to the northern Greek province with the same name."
---
June 10, 2017
Greece approves new austerity measures amid protests - World Bulletin
"The Greek parliament approved a new set of austerity measures on Friday afternoon, amid angry protests in Athens.

Out of 300 Greek lawmakers, only 237 voted. A majority, 153, voted in favor while 84 voted against the new bill which will bring more austerity to the crisis-stricken EU country."
---
Airbnb to help host 35,000 refugees in houses across Greece - eKathimerini
"...The company hopes that its campaign, which is Europe-wide, will help house a total of 100,000 people across the continent.

The initiative is run with the help of the nongovernmental organization Solidarity Now."
---
Regling: Greece would be out of crisis, if it had not gone off the rails in 2015 - Protothema
"Director of the European Stability Mechanism Klaus Regling said that Greece would have been out of there crisis in 2015 of the government under then Finance Minister Yianis Varoufakis had not taken the wrong path. In an interview to German newspaper Bild, Mr. Regling attributed the return of the Greek economy to recession to the policies adopted by the SYRIZA-ANEL government in the first six months of 2015...

In another newspaper from Slovenia, Dello, Mr. Regling stressed that Greece could go to the money markers and ask for a loan of matters proceeded in the next months. "I hope we release the ESM tranche in June or early July ..."
---
Is Greece sending Turkish dissidents back to Erdogan? - neoskosmos
"According to the Stockholm Center for Freedom (SCF), there have been "at least five cases of refoulement which may suggest a systematic and deliberate policy on the part of Greece to send back asylum seekers of Turkish origin back to Turkey to face wrongful imprisonment, torture and ill-treatment", something that is considereed a breach of European Union (EU) and international laws."
---
Greece's Bailout Deal Could Leave IMF's Role in Limbo - WSJ
"Agreement between EU creditors and IMF could breach the fund's lending guidelines - Greece's international creditors are working on a bailout deal that would outline options for limited debt relief but leave financing from the International Monetary Fund in limbo and potentially breach the Washington-based fund's emergency lending guidelines."
---
June 9, 2017
Greece to legislate pending reforms in return for loans, debt relief - Reuters
"... vote takes place a week before euro zone finance ministers meet in Brussels on June 15 to discuss Greece's bailout progress and measures to reduce its debt, which stands at about 180 percent of GDP after seven years of crisis.

"We are submitting amendments on prior actions with which the bailout review is also officially concluded," Labour Minister Effie Achtsioglou told lawmakers before the vote scheduled for later in the evening.
---
Greece to launch new tender for gas grid sale in June - Capital Gr
"Greece will launch a new tender competition for the privatisation of its natural gas grid operator DEFSA in June, Energy Minister George Stathakis said on Tuesday.

Stathakis announced the tender in an interview with Greek news website liberal.gr without disclosing details, Reuters reported."
---
Eurogroup evaluation to close by Friday - toxwni.gr
"...Jeroen Dijsselbloem expects that there will be an agreement on the final completion of the second evaluation at the meeting of the Eurogroup in Luxembourg next week, he said through a spokesman to Reuters.

An evaluation will include completion and payment installments to the Greek government..."
---
June 8, 2017
Greece Jobless Rate Lowest Since Early 2012 - RTT News
"Greece's unemployment rate eased for a third straight month in March to its lowest level since early 2012, preliminary data from the Hellenic Statistical Authority showed Thursday.

The seasonally adjusted jobless rate dropped to 22.5 percent in March from a downwardly 22.9 percent in February."
---
New ELA decrease by 1.1 bn. Euro - Naftemporiki
"Specifically, at the request of the Bank of Greece (BoG), the ECB reduced the ceiling of ELA by 1.1 bn. EUR 44.2 bn. Euros.

The reduction according to BoG, reflects developments in the liquidity of Greek banks, whereas private sector deposits flows."
---
Mother loses child custody due to homeschooling as public education is mandatory in Greece - Keep Talking Greece
"Two years ago, Christiana lost her child's custody because she had decided to educate her 8-year-old daughter at home. Police removed the child following an order by a prosecutor in Athens. Homeschooling is not allowed in Greece, therefore it is considered illegal. The English teacher became the first parent to lose child custody because of home schooling, media report.

Christiana told media that she wanted a more "creative schooling procedure for her child." She says she cannot understand that she is doing something "illegal" when homeschooling is legal in the European Union."
---
Greece's Creditors Undermine Reform - Wall Street Journal
"Another meeting of eurozone finance ministers is coming up next week, with no solution expected to the perennial Greek problem.

Athens went into the previous summit on May 22 having voted for another round of austerity, including pension cuts worth 1% of gross domestic product and new revenue worth a further 1% of GDP from the lowering of the tax-free income threshold. Prime Minister Alexis Tsipras had promised that the measures would secure a deal on debt relief..."
---
Greece targeting sub-5 percent yields for market return - Reuters
It remains enough of an uncertainty that officials involved in the talks are reluctant to call the outcome. But bankers have been quietly sounding out investors for what would be Greece's first return to markets since 2014.

The response has convinced Athens, which still has a public debt ratio of 180 percent of gross domestic product and an economy which is barely growing, to go ahead if the conditions are right.

"A return to the markets with a five-year bond should be with yields below 5 percent," said a Greek government official who requested anonymity.
---
FYROM PM: Previous governments had provoked Greece - Protothema
"Zoran Zaev, the PM of FYROM said the previous governments of Nikola Gruevski had provoked Greece by erecting many statues of historical figures (Alexander the Great, Philip of Macedon etc), as well as renaming main roads and the airport of the country."
---
EU, Greece investigating sex abuse allegations by members of Soros-linked NGO - Fox
"Greek and European Union authorities are investigating a U.S. charity linked to left-wing billionaire George Soros after allegations that two of its members sexually abused refugees at an asylum center. Also under investigation is possible financial corruption by the two members."
---
EU's Dombrovskis Urges Lenders to Unblock New Loans for Greece
"Representatives of euro zone states are meeting on Thursday in Slovenia to try to overcome a months-long stalemate over the Greek program, before finance ministers hold a regular meeting in Luxembourg on June 15.

"It's time to move with the next disbursement," Valdis Dombrovskis told a news conference in Brussels, stressing that Greece had already met its fiscal and reform obligations for the funds to be disbursed."
---
June 7, 2017
Greece Calls on Europe to Offer Growth Incentives, Help Break Debt Impasse
"Some European countries, including Germany, are worried that concessions could affect the pace of economic reforms in Greece and want any debt relief put off until 2018. The IMF has said it will not participate financially in the country's latest bailout unless there is clarity on the matter.

...Greece passed more pension cuts and tax increases last month that will be implemented after 2018, in an effort to convince the IMF to participate in its current bailout, the third rescue package since 2010, and push for debt relief."
---
Cementing a long-term deal with Greece - Washington Times
"Russia recently signed a 49-year lease with Syria, to build up its once-modest facility at Tartus into a naval base that can handle Russia's largest nuclear-powered battle cruisers, and possibly even nuclear submarines.

...It is also the first time in 70 years that such a base complex exists in the Mediterranean beyond the control of the United States or its allies, adding the threat of sophisticated Area Access Area Denial systems, which can thwart the free flow of U.S. and allied naval and commercial vessels."
---
Greece Named FIL's 57th Member - Inside Lacrosse
"Greece joins France, Israel, Italy, Spain, and Turkey as FIL member nations on the Mediterranean and becomes the 29th member from Europe.

The journey began in July of 2014 when the Greece Lacrosse Association (GLA) was formed by co-founders Paul and George Katsiaunis during the 2014 Men's Lacrosse World Championship in Denver, Colorado."
---
Piraeus Bank to sell assets, tackle bad loans in recovery plan
"Piraeus Bank, Greece's largest bank by assets, aims to sell its Balkan businesses and certain other holdings and shrink its bad loans portfolio, its new chief executive told reporters on Wednesday, outlining the group's plans up to 2020.

"Our vision is to be the most credible bank in Greece," said CEO Christos Megalou, who took over in April."
---
---
June 6, 2017
IMF offers eurozone creditors Greece compromise - Daily Sun
"Her proposal to agree on the outline of a programme including the IMF, but withholding disbursement of funds until debt relief details are nailed down, is similar to one proposed at the Eurogroup meeting of eurozone finance ministers last month which ended without an agreement.

Talks over Greece's debt mountain -- which stands at 179 percent of GDP -- have been paralysed in recent weeks by disagreements between the IMF and European creditors led by Germany."
---
Greece: Eurozone's Puerto Rico - Brookings
"...Alexis Tsipras, the Janus-faced populist Greek prime minister, has to somehow appease the voters after the austerity bill that his government has finally introduced, and which is a result of his two-year "negotiate and delay" policy. The 140 measures are, for the most part structural reforms, not austerity measures. The brand-new brutal wage and pension reductions are being pushed through because, instead of cumulative 5 percent to 6 percent growth during 2015-2016, the economy is still in recession. So, definitely, populism will exact a heavy price on voters.

To survive politically, Tsipras needs a scapegoat to blame for the austerity. Germany Finance Minister Wolfgang Schauble is an easy target; the International Monetary Fund is another. What facilitates Tsipras' efforts is that both opponents hold different views regarding further debt relief and whether the next round should include maturity extensions and interest rate deferrals paid on debt. They base their differing views on, among other things, reliable forecasts for GDP growth and estimates of primary balance surpluses almost 50 years into the future. Yes, this is not a joke. As a matter of fact, it seems more a blame game or a pretext for disagreement among the creditors rather than a serious effort to resolve the bailout and settle on the necessary conditions to put Greece back on a growth path."
---
June 5, 2017
Greece Leads as Top Travel 365-Days Destination, 30 Million Visitors Expected in 2017 - PR Newswire
"The World Travel & Tourism Council estimates that tourism in 2017 will help boost the Greek economy by 6.9 percent, and will boost employment by 6.3 percent, supporting nearly 1 million jobs and representing 20% of the country's GDP. One in five jobs created in Greece is related to the tourism sector. Tourism is essential to Greece's effort for recovery and prosperity. Every 30 or more tourists visiting Greece, creates one new job for a Greek."
---
Greece Forced To Sell Public Water Utilities Under EU-Imposed Privatization Plan - Mint Press
"Just in the past year, 14 major regional Greek airports were privatized, as was the port of Piraeus, Greece's largest port and one of the largest in Europe. More recently, the port of Thessaloniki, Greece's second-largest city, was also privatized to a consortium of investors. In addition, special privatization funds have been created where the ownership of public assets such as water utilities has been transferred, leading up to their future sale."
---
D. Tzanakopoulos: We do not accept an interim solution - toxwni.gr
"More than one week separates us from the Eurogroup of June 15, a date that is a landmark for the overall solution, both from the Greek side and the majority of the partners. What has changed since the previous meeting? Do you think that we are close to a "total agreement" that the government seeks?

"In the previous meeting of the Eurogroup a proposal was tabled that although entailed identifying medium-term measures, did not appear sufficient to the IMF to reach a positive feasibility analysis of Greek debt. That is why it was and accepted not only by the Greek government but also by many of our lenders. So we note that it is necessary an agreement on medium-term measures will be quite clear and pure that all the institutions participating in the Greek program, including the IMF and the ECB in particular, be able to characterize the Greek debt as sustainable. This is the basic criterion and we believe that through the technical but also political consultations this may be possible.

Moreover you know that almost everyone, our lenders, international analysts and the world press, recognize that Greece has done what was required now is the time the Eurogroup to take its own responsibility in Greece."
---
Changes in the calculation of traffic fees announced by Assistant Minister. Finance - Ethnos
"Changes in the calculation of registration fees processed by the Finance Ministry. As is being processed the minister K. Papanatsiou said proposal to be proportionate as it will count the cubic and age, while an attempt is made to include the purchase price and criteria, such as pollution."
---
Power union dismisses climate change as conspiracy, hails Trump - eKathimerini
"In a lengthy announcement, GENOP dismissed concerns about climate change as a "Chinese conspiracy," adding that "there are major business interests and specific industries behind the myth of climate change."

"A year-and-a-half after the accord was signed, a superpower, the USA (one of the signatories and specifically the country with the second highest emissions), is letting the remaining 195 nations continue with the joint action plan that was inspired by certain interests in order to bring about the end of the fossil fuel era," GENOP said in its announcement."
---
June 4, 2017
Summer rain storm turn streets in downtown Athens into rivers - Keeptalkinggreece
"It started with a loud noise. The first thunder occurred somewhere in the north back of my home. The second thunder followed within a couple of minutes. The first drops fell on the windows… soon the hell broke out. The much expected hail and rain storm stroke the Greek capital turning streets into rivers ..."
---
Greek leaders condemn London attack - eKathimerini
"In a tweet on Sunday, Tsipras said the attacks caused sadness and anger, and that "we must beat terrorism and fear with determination and solidarity."

The leader of main opposition party New Democracy, Kyriakos Mitsotakis, expressed his "whole-hearted support" to the UK after suffering a "third terrorist attack in three months."
---
June 3, 2017
EU mulling secret plan B for Greece, sources say - eKathimerini
"The plan being considered would ensure that the IMF is no longer in the "driving seat of the Greek bailout program," the sources said, adding that it would offer Greece less debt relief than it had hoped for but also less austerity in 2019 onward, after the current bailout has expired.

That would mean Athens could revoke some of the tough austerity measures it pushed through Parliament last month. The pension cuts and tax increases are due to come into effect in 2019 and 2020 respectively."
---
No deal yet on new loans, debt relief for Greece - Eurogroup head - ISM
"Ministers did not agree on releasing new loans to Athens, but Dijsselbloem said work is progressing towards a next disbursement "before the summer". Moreover, the German government, one of the most prominent sponsors of the relief package for Greece, does not yet have an internally coordinated vision of the prospects of the Greek bailout. And he stressed any debt relief would only be implemented at the end of the current bailout program next year.

The ministers and the International Monetary Fund agreed Greece would keep a primary surplus - the budget balance before debt servicing - at 3.5% of GDP for five years after the end of the bailout in 2018, before the surplus can fall."
---
Victorian Parliament honours the Anzacs in Greece - Neo Kosmos
"This new memorial honours the solidarity forged between the Greek and Australian people – from the Island of Lemnos in 1915 to the battles of the Greek and Crete campaigns of 1941 – and in the waves of post-war migration to Australia. The memorial was erected by the Victorian Parliamentary Friends of Greece, supported by the Battle of Crete and Greece Commemorative Council (the Council) and the Lemnos Gallipoli Commemorative Committee (the Committee)."

..."This olive tree symbolises the fruit and hospitality of Greece, a hospitality that greeted the Anzacs in 1915 and beyond. The bonds of friendship forged between the Greek people and their new Australian friends stretches back to my own Greek relatives who welcomed the Anzacs on Lemnos - one of whom was my Australian ancestor Blackburn's Private Edward Tozer."
---
June 2, 2017
Greece approves $8bn Chinese-backed resort project outside Athens - UK Guardian
"State minister Alekos Flabouraris said on Friday that the leftist administration's privatisation agency had given the go-ahead to a consortium of Abu Dhabi and Chinese investors backed by the Chinese conglomerate Fosun, which owns the British holiday company Thomas Cook, to turn the site into a major resort.

It had been earmarked as a metropolitan park but was largely abandoned for the past decade. Now the consortium plans to build a 200-hectare (494-acre) park along with apartments, hotels and shopping malls at the site, which also includes some venues from the 2004 Olympics."
---
Who is King Constantine II of Greece? - royalcentral
"King Constantine is the last reigning monarch of Greece. He followed King Paul in 1964 when he died of cancer. Then Constantine was 23-years-old. At this time, Greece was still feeling the effects of the Civil War of 1944–49 between communists and monarchists.

The same year Constantine became King he married Princess Anne-Marie of Denmark, the sister of the reigning Queen Margrethe of Denmark. Together they have five children."
---
Gov't to change electoral law in local authority power bid - eKathimerini
"The new electoral system will, critics insist, work at the expense of the party that holds the majority at the level of local authority.

..The decision has been blasted by mayors across the country as a way for the government – currently lagging behind main opposition New Democracy in the polls – to overcome its relatively weak influence at the municipal level."
---
Makeshift migrant camp in old Athens airport cleared- Reuters
"Authorities say about 100 refugees and migrants were still living in tents in Hellenikon, the former airport complex that also houses abandoned venues used in the 2004 Olympic Games, down from about 3,000 last year, most of which have been moved to other sites."
---
Ending Greece's Perpetual Debt Crisis - NYT
"On May 18, Greece's Parliament dutifully passed a fresh round of austerity measures, including tax increases and new cuts to pensions. Yet, Greece's creditors met in Brussels last week and shamefully failed to agree on terms that would permit the release of 7 billion euros in bailout funds needed by July to keep Greece from defaulting.

A failure to do so would be catastrophic for Greece and an unconscionable stain on Germany, whose stubbornness is costing Greece the only durable solution to its woes: economic recovery."
---
Pressure to Minimize Numbers of Migrants Identified As 'Vulnerable' - EU
"The European Union has hit another low in its efforts to deter new refugees and minimize obligations to ones already within its borders," said Emina Ćerimović, disability rights researcher at Human Rights Watch. "The EU should be promoting the protection of asylum seekers, including those among them who may be particularly at risk, not unjustly pressuring the Greek authorities and medical actors to overlook them."
---
Greece Seeks Debt Clarity as Creditors Resist Concessions -Bloomberg
"What the Greek government is asking for is clarity on the debt issue, and this was not on the table" last week, Finance Minister Euclid Tsakalotos said at an Economist Conference in Frankfurt on Wednesday. Bank of Greece Governor Yannis Stournaras warned that Greece's economy "cannot withstand the uncertainty of one more year on whether there is going to be some debt measures or not."
---
Latest poll: SYRIZA voted in worst memorandum of all - Protothema
"An even more impressive finding was that 40% of the respondents said they thought the current measures passed in parliament by the government were the worst of all previous government in recent years. With regards to the government's countermeasures aimed at ameliorating the effects of the new austerity measures on the less privileged, 79.5% said they thought they were just for show. "
---
June 1, 2017
Greece seeks bailout deal that will restore market access - Santamaria Times
"Alexis Tsipras said Greece will work hard over the next two weeks with its European partners and the International Monetary Fund to reach a "clear" solution by the next meeting of eurozone finance ministers on June 15.

"A clear solution for the Greek side will not create, or intensify, insecurity for investors," he said in a speech to industrialists."
---
The 10 Best Metal Bands in Greece
"The current economical crisis has taken a big toll on the Greek people's everyday life, but the passion for Heavy Metal still remains. Whenever a big band show is announced in Greece, fans go crazy, and the attendance to these shows is satisfactory. The underground Metal scene, is also in a nice state, with a good amount of people supporting it, showcasing their passion for Heavy Metal."
---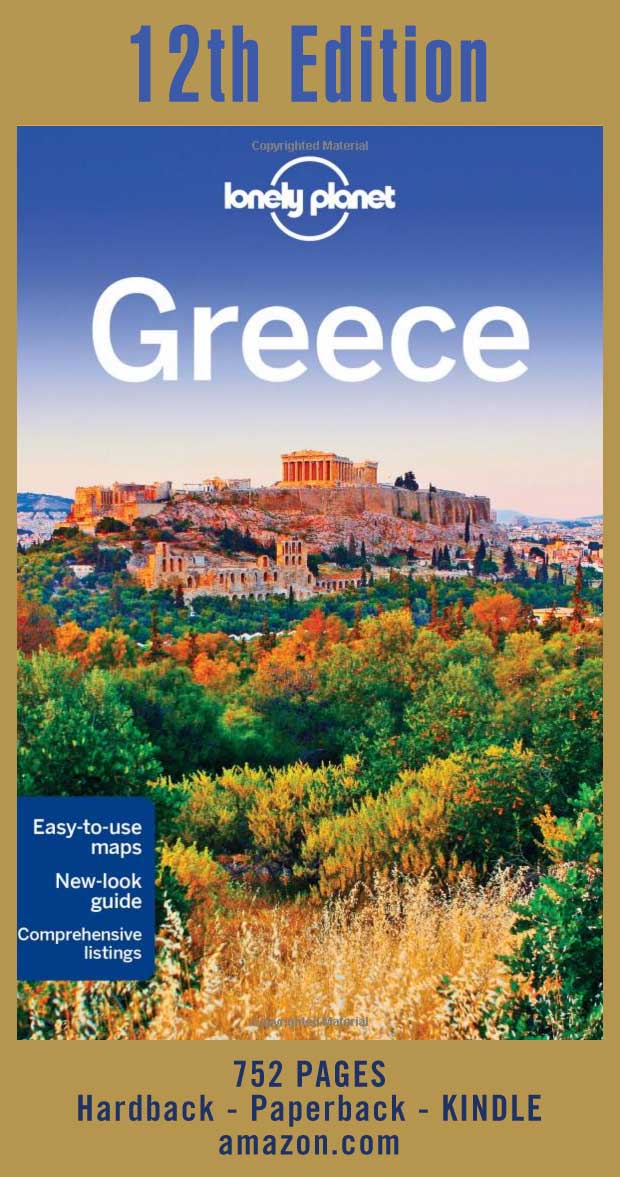 ---
---
---