Greece and the economic crisis
March 29, 2017
No confirmation of deal between Greece and creditors - tornosnews
"According to another Eurozone source, however, there appears to be some movement in the last hours, while pointing out that "nothing ïs agreed until everything is agreed. In order to have time to reach a staff-level agreement (SLA) before the Eurogroup on April 7, the source explained, it was necessary to have an agreement in principle at Thursday's Eurogroup Working Group meeting."
---
Greece, EU/IMF lenders said to agree on key labor reforms, pension cuts - eKathimerini
"Negotiations between Athens, the European Union and the International Monetary Fund – which has yet to decide if it will participate in Greece's current bailout – have dragged on for months, rekindling fears of a new crisis in Europe.

The latest progress is expected to help allow the return of EU and IMF mission chiefs to Athens in the coming days to finalize details with Greek finance and labor ministers before the Eurogroup meeting in Malta."
---
No confirmation of deal between Athens, institutions in Brussels - Athens News Agency
"We saw the media reports on this; I cannot confirm," Breidthardt said during the regular press briefing when questioned about the report, which claimed a deal had been struck on pensions and labour market rules.

"There is no deal yet," another European official told the Athens-Macedonian News Agency (ANA)."
---
Greece's New Deal From European Lenders Delivers More Neoliberalism - mintpressnews
"The SYRIZA-led Greek government touted this agreement as a major success that signifies the end of austerity. According to the Greek government, austerity will be averted via the enactment of "equivalent measures" that will offset cuts. But even if this is the case, the agreement is contingent on Greece fulfilling harsh fiscal targets and austerity measures from now until 2019. "
---
Stuck in reverse - eKathimerini
"Meanwhile, Greece's right-wing and centrist politicians are all but apologizing for winning the civil war that saved Greece from turning into a Bulgaria or Albania. This attitude has been one of the ailments of the post-dictatorship era (better known here as the Metapolitefsi), and it must finally come to an end.

The financial crisis, poor education, the penchant for conspiracy theories and growing insecurity have created a mix that blends together the Germans, the Americans, Winston Churchill and Wolfgang Schaeuble. All these have become pieces of a larger national narrative according to which everyone is trying to get us, but we are resisting fiercely."
March 28, 2017
Stournaras issues urgent warning over delayed second review - Capital GR
"Bank of Greece Governor, Mr. Stournaras, pointed to an immediate conclusion of the now utterly delayed second review of the Greek program (third bailout), saying recent negative economic figures are the result of the lack of an agreement with creditors."
---
Italy, Greece reach migrant saturation point, Italy says some NGO boats work with smugglers - foxnews
"The two southern European countries that absorb nearly all boat-borne refugees from North Africa and Turkey are taking steps to halt the arrivals, with both saying they have reached their limit.

...Meanwhile, officials in Italy, which has received about 500,000 migrants in the last three years, say that rescue vessels operated by charities and humanitarian organizations – some of which reportedly receive funding from billionaire George Soros and his Open Society Foundations (OSF) -- are working with smugglers based in Libya."
---
March 27, 2017
Proposal for revision of the Constitution - Ethnos
"From a group of scientists at the Katrougalos...

"Some of the proposed changes are overripe ... such as, for example, the elimination of criminal immunity of civil servants' status....

....Also proposed election of the President of the Parliament, to ensure maximum consent of two thirds of the House in two successive votes. If none, then the third vote will belong to the electorate who will decide between the two of the last voting candidates to Parliament."
---
EU states urged to meet refugee relocation pledge - eKathimerini
"Meanwhile, police in Athens on Monday announced the dismantling of a large racket supplying refugees and undocumented migrants with forged or falsified travel documents.

Raids on several properties around the city center revealed some 1,000 such documents, half of which have been reported as stolen by authorities in other countries, including the United States."
---
Fraport Greece Signs 30-Year Contract With Dufry for Duty Free Shops - Greekreporter
"The agreement will be valid at the starting date of a concession agreement between the Greek state and Fraport Greece for the management and operation of 14 Greek regional airports (among them, Thessaloniki, Aktion, Mykonos, Zakynthos, Kavala, Corfu, Cephalonia, Kos, Mytilene, Rhodes, Samos, Santorini, Skiathos and Chania)."
---
What do Trump and Greece's Tsipras have in common? - Yahoo Finance
"Drama is needed to mobilize voters' support, Gkionakis said. But when elected, leaders often find that "the majority of the things they were proposing cannot actually be implemented because of a large number of hurdles" such as "internal political dynamics."

Gkionakis spoke of the danger of politicians cultivating a mindset in their electorate, and that "without these beliefs actually corresponding to reality, to facts ... people become attached to them and it can be extremely difficult to change people's minds."
---
Kotzias and Anastasiades discuss how to move talks forward - Cyprus
"His Cypriot counterpart Ioannis Kasoulides, said after their meeting at the foreign ministry that Greece was making "diligent and tireless efforts to find a viable and European solution to the Cyprus problem, without anachronistic military guarantee systems".

He also said the trilateral cooperation with Greece and other neighbouring countries with joint efforts to fight terrorism were beginning to show that "we are important countries in tackling asymmetric threats".
March 26, 2017
'We reached our limits': Greece to stop taking back refugees – migration minister - rt.com
"As the European Commission pressures Athens to re-implement the Dublin Regulation – stipulating that refugees can be returned to the first EU state they arrived in – the Greek migration minister told Spiegel his country is not in a position to do so. The agreement was put on hold for Greece back in 2011 over problems in the country's asylum system.

....Asked if Athens is ruling out implementation of the Dublin Regulation, Mouzalas answered in the affirmative, adding, "I want the Germans to understand that this is not because of political or ideological reasons, or failure to appreciate Germany's assistance."
---
Greece in the 1980s: A correspondent remembers - eKathimerini
"...[Andreas Papandreou] described the United States as the "metropolis of imperialism" and demanded a postponement, at least, of the deployment of new American missiles in Europe. He refused to join his European Community partners in condemning the Soviet Union for shooting down a Korean airliner. He talked a lot about turning the Balkans into a nuclear-free zone. We duly wrote articles about all these things. But on matters of substance, he dealt prudently with the Americans. They kept their military bases, their Voice of America transmitters and the right to store tactical nuclear weapons in Greece. Small wonder that one colleague, writing for a leading American newspaper, was quietly discouraged by the American embassy from reporting too much about Papandreou's rhetorical outbursts. "Don't take the rhetoric too seriously, you know he doesn't mean it," the embassy told her."
---
The profile of the Greek tax-evader: Ernst & Young report - Protothema
"The report, which was based on criteria such as profession, place of residence and family status and presented at an event organised by the Hellenic Federation of Enterprises (SEV) and Research and Policy Institute "diaNEOsis", revealed that the profile of a person most likely to commute tax evasion was a professional doctor with a private practice who resided in an urban area in southern Greece with many children. The total tax evasion is estimated to stand at 6-9% of the GDP (11-16 billion per annum). "
March 25, 2017
Greece Needs a 'National Reboot', ND Leader Mitsotakis Says - GreekReporter
"The Revolution of 1821 was a struggle for freedom, independence and justice. This day reminds us that Greeks can take their fate into our own hands even when in the darkest conditions. It is not enough for us, however, to be proud only of our past. The heritage of our ancestors must be the springboard for moving forward.

Today we need a revolution of logic, a revolution of the self-evident. To leave behind the mistakes, the lies and self-deception that led us into crisis and decline," Mitsotakis said."
---
Greece Receives Three Bids in Long-Running Port Saga - WSJ
"Greece has received three binding bids for a majority stake in its second-largest port in Thessaloniki, the state privatizations agency said on Saturday, as the country tries to privatize parts of its infrastructure to meet bailout terms."
---
Senior German ministers bicker over more money for Greece, EU - Reuters
"And during a visit to Greece Gabriel, who is also vice chancellor, held out the prospect of more aid for the troubled country. While Germany has demanded austerity in Greece in return for aid under Merkel, the SPD is ready to put a bigger emphasis on growth and investment.

Wolfgang Schaeuble, a veteran member of Merkel's Christian Democrats (CDU), told Deutschlandfunk radio that Gabriel's suggestion to give the EU and Greece more cash "goes in the wrong direction completely" and sent the wrong message.

"I was annoyed that while in Greece Mr Gabriel gave the Greeks a message that doesn't help the Greeks but rather makes it more difficult for them to make the right decisions," Schaeuble said."
---
March 24, 2017
Greece to Break Off Face-to-Face Review Talks as Issues Persist - Bloomberg
"Greece is edging closer to a repeat of the 2015 drama that pushed Europe's most indebted state to the edge of economic collapse, as the government in Athens and its creditors disagree over reforms to the pension system and the labor and energy markets. Greece needs to complete the review in order to get the next portion of its aid payment before it has more than 7 billion euros ($7.6 billion) of bonds come due in July."
---
Greece to support Rome EU declaration, but wants backing on labor reforms - Reuters
"Greece had threatened not to sign the Rome declaration, demanding a clearer commitment protecting workers' rights -- an issue on which it is at odds with its international lenders who demand more reforms in return for new loans.

The disagreements among Athens, the EU and the IMF -- which has yet to decide whether it will participate in the country's current bailout -- have delayed a crucial bailout review. Greece faces big debt repayments in July."
---
Greece's primary surplus in 2016 higher than forecast - EU official - Yahoo Finance
"Under Greece's 86 billion euro ($92.9 billion) bailout programme, the third since 2010, Athens was supposed to reach a primary surplus - the budget balance before debt-servicing costs - of 0.5 percent of GDP last year.

The EU official said the Greek authorities estimate now that last year's primary surplus will be "around 3.5 percent of GDP", although the final figures will be known only in April. This would be already in line with Greece's target for 2018, when the programme ends."
More Coverage:
Greece's primary surplus in 2016 higher than forecast, says EU official - eKathimerini
---
EU's Juncker pushes for preliminary deal on Greek bailout by April 7 - eKathim
"The IMF is pushing Greece to adopt such reforms as a condition to join an 86 billion euro ($93 billion) bailout program, so far funded only by eurozone creditors.

...The next meeting of eurozone finance ministers is scheduled in Malta on April 7. "Ideally, we should be in a position to present a staff-level agreement by then and we will continue to support you to that end," Juncker said."
---
March 23, 2017
EU hopes Greece will drop objections to unity declaration - Reuters
"Greece has threatened not to sign the Rome declaration setting out the bloc's vision of its future. It wants the text to make a clearer commitment to protecting workers' rights - an issue on which it is at loggerheads with international lenders who want it to adopt more reforms in return for new loans."
---
New survey paints grim picture of shuttered businesses - ekathimerini
"Four in 10 Greek businesses (40.3 percent) consider it likely that they will have to close shop within the year, according to a survey by the Hellenic Confederation of Professionals, Craftsmen and Merchants (GSEVEE), presented by the ANA-MPA news agency on Thursday.

According to the survey, around 18,700 businesses will close in the first six months of the year, forcing thousands to join growing unemployment lines in the crisis-hit country."
---
Regling says he believes IMF will be part of Greek program - Capitol Gr
"The head of the European Stability Mechanism (ESM) Klaus Regling expressed his belief that the International Monetary Fund (IMF) will participate in the Greek program, during an event in Brussels on Wednesday titled "25 Years of Maastricht Treaty - The Future of EMU".
---
Greece eyes bailout deal with lenders within April - Reuters
"Athens is eyeing what it calls a "comprehensive deal" with lenders which would also address the intentions of creditors vis-a-vis debt restructuring for the crisis-hit country.

It wants a deal on "technical reforms" covering pending energy and labor issues before moving on to discussions on medium-term measures for debt and agreeing on levels of primary surpluses."
---
9 Years Later... Greece Is Still In A Debt Crisis! - Zero Hedge
"Greece has had nine different governments since 2009. At least thirteen austerity measures. Multiple bailouts. Severe capital controls. And a full-out debt restructuring in which creditors accepted a 50% loss.

...Right now, in fact, Greece is careening towards another major chapter in its never-ending debt drama."
---
Two Greeks Among Injured of London Terrorist Attack, Both in Good Health - Greekreporter
"The terrorist killed two people and injured 30, then stabbed a police officer to death before he was shot down by British police. "
---
March 22, 2017
Brussels: Tsakalotos – Stathakis – Ahtsioglou have 48hours to close the deal with creditors - Tovima
"A new –third- round of talks has begun today with the participation of Tsakalotos, Ahtsioglou, Houliarakis and and the new entry of Stathakis as negotiations concern the Public Power Corporation issue."
---
Fire damages 15th century Ottoman mosque in Greece - Fox
"Firefighters say the blaze broke out early Wednesday in the Bayezid Mosque, also known as the Celebi Sultan Mehmed Mosque, considered one of the most important monuments of its kind in the region."
---
In Greece, Europe's new rules strip refugees of their right to seek protection - ekathimerini
"...a European Commission action plan is putting Greece under pressure to change safeguards enshrined in Greek law. NRC, along with other human rights and humanitarian organizations, wrote an open letter to the Greek Parliament this month urging lawmakers to keep that protection for those most in need.

Importantly, this is just another quiet example of how what is happening in Greece is setting precedents that may irrevocably change the 1951 Refugee Convention. Europe is testing things out in Greece."
---
Greece eyes bailout deal with lenders within April - Investing
"The onus for an agreement was not only on the Greek government, but on its European Union and International Monetary Fund lenders too, government spokesman Dimitris Tzanakopoulos told reporters.

Three Greek ministers, including its finance minister, are in Brussels this week in an attempt to thrash out a deal with creditors on reforms, necessary for lenders to sign off on a bailout review needed for disbursement of a fresh tranche of aid."
---
Philip Morris to invest 300 millon euros in Greece for smoke-free product - nasdaq.com
Papastratos, with annual sales of 1.3 billion euros, has a 40 percent share of the domestic market and employs 800 workers. Philip Morris International makes six of the world's top 15 international brands and products sold in more than 180 markets.

The project will entail three new buildings at Papastratos' facility in Aspropyrgos, outside Athens, with new lines of tobacco processing and production of refills for IQOS. Executives said it will create 400 new jobs.
---
March 21, 2017
Greece's lenders among targets of intercepted booby-trapped parcels - Reuters
"Packages containing small amounts of explosive material were delivered to the International Monetary Fund in Paris and the German Finance Ministry last week, sent from Greece."
---
Eurogroup chief: Collective bargaining must be restored in Greece - Tornosnews
"Regarding differences of opinion between the IMF and European Commission about economic growth in Greece, Dijsselbloem said the IMF was more pessimistic but the last quarter downturn in 2016 "had shown it was right."
---
Bailout impasse renews Greece euro fears - Reuters
Online video report
"Greece will not last in the eurozone in the long run and officials working on a review of its bailout package should prepare for such a possibility. That's the view of one German politician as bailout talks again fail to reach any conclusion. Ivor Bennett reports"
---
8 Parcel Bombs Are Found in Greece - NYT
"The devices were discovered on Monday during a search of the Hellenic Post's main sorting office, north of Athens, according to a police spokesman, Theodoros Chronopoulos. "The packages were destined for European countries," he said, describing them as "similar" to the devices sent to the German finance minister, Wolfgang Schäuble, and to the monetary fund's offices."
---
Thessaloniki Port workers plan stoppage to protest port sale - Times India
"Workers at Greece's second-biggest port, Thessaloniki Port, will walk off their job for a few hours on Wednesday to protest the port's sale, a key condition of the country's international bailout."
More Coverage
Security Message for U.S. Citizens: Athens - OSAC
---
As bailout talks drag, gov't says might not sign EU Rome treaty - eKathimerini
"...government sources have threatened to block the Rome Declaration, Kathimerini understands, connecting it to the negotiations on the second review."
---
Greece, creditors stepping up talks as debt deadline looms - Fox
"Eurogroup chairman Jeroen Dijsselbloem said finance ministers from the 19 nations that used the shared euro currency agreed Monday on more talks "intensified in the coming days here in Brussels."
More Coverage:
Greece, lenders still divided, bailout talks to intensify: Dijsselbloem - Investing.com
Pressure on Greek government increases after Eurogroup - eKathimerini
---
March 20, 2017
EU Pressures Greece to Resolve Issues as New Debt Crisis Looms - Bloomberg
"Greece is edging closer to a repeat of the 2015 drama that pushed Europe's most indebted state to the edge of economic collapse. A Greek government official in Brussels declined Monday to say whether the country can meet debt payments due this July.

... The Greek government, which has more than 7 billion euros ($7.5 billion) in bond payments due in July, has balked at implementing mandated reforms to its energy and labor markets while also resisting calls for additional pension cuts..."
---
Review impasse threatens alarming situation - eKathimerini
"Apart from the state not paying some of its bills, the other worrying sign in the budget execution data is that tax revenues are also starting to look a little shaky. Gross revenues beat their target by 170 million euros but this was on the back of a one-off dividend received from the Bank of Greece's 2016 net profits, which was 334 million euros more than expected. Without this, revenues would have dipped below their target."
---
Greece, creditors stepping up talks as debt deadline looms - Fox
"...[Eurogroup chairman Jeroen Dijsselbloem] said the aim is to "clear those last big issues out of the way," including tax, pension and labor market reforms.

It's hoped the problems can be resolved by the next Eurogroup meeting on April 7, but Dijsselbloem said "there is no promise that all the work will be done by then."
---
March 19, 2017
Turkish Nationals Buy Houses in Greece to Get Residence Visa - Greekreporter
"According to "Greece My Residence: Golden Visa Program", foreign nationals who buy real estate property worth 250,000 euros or more get a renewable five-year residence permit for themselves and their immediate family.

So far, 57 houses have been sold to Turkish nationals and 12 of them already have the residence permits in their hands. The remaining buyers are in the process of receiving their own."
---
Greece needs a new technologically upgraded and extrovert growth model, says Econ Min Papadimitriou - amna
"It is the only way to cover the productive gap that characterises today the economy and in parallel to create new job positions in order to absorb the unprecedented unemployment that plagues the country". The minister said that "we focus on the attraction of investments to dynamic and innovative businesses in order to broaden their activities and to acquire extroversion (strengthening of exports) with aim the increase of added value and the creation of new qualitative job positions and intercept the brain drain."
---
March 18, 2017
Greece's Debt Crisis Could Still Bring Down Europe - Realclearworld
"...according to a recent investigation by a parliamentary committee, PASOK and New Democracy themselves had amassed loans worth a staggering 420 million euros based on little more than assurances of continued state funding, which Greek parliamentary parties receive according to their vote shares. Given their latest electoral results, New Democracy's and PASOK's bank loans are, according to data provided by parliamentary watchdog Vouliwatch, unserviceable."
---
US Pressures IMF To Walk Away From Greece: Déjà Vu, All Over Again - Talkmarkets
"The IMF isn't a fund to rescue political parties in creditor nations, nor should it be a junior partner to outside organizations that lack the commitment to do their work," he said. "For seven years now, the IMF has been used to shield eurozone officials from their voters, which has tarnished the fund's reputation, prolonged Greece's misery, and put off hard choices about Europe's future that must be made regardless."
---
More than 14,000 asylum-seekers relocated from Greece and Italy, says UN migration agency - un.org
"European Union countries have welcomed more than 14,000 asylum-seekers from Greece and Italy since October 2015, the United Nations migration agency today announced, encouraging EU member states to follow through on their commitments."
---
March 17, 2017
Greek PM heralds another corruption probe, into health - eKathimerini
"The premier called for a parliamentary probe into the health sector just a few days before a cross-party panel is to be set up to investigate years of defense sector procurement under previous Socialist and conservative governments. Widespread corruption and kickbacks are believed to have contributed to the huge debt pile that got Greece into its current economic mire."
---
Demy to represent Greece at Eurovision 2017 - Neo Kosmos
"Nee Dimitra Papadea, the Athenian currently signed with Greek Independent label Panik Records will be singing a song by the name of This Is Love composed by Dimitris Kontopoulos with lyrics from Romy Papadea and John Ballard."
March 16, 2017
Letter bomb that exploded at Paris IMF office was sent from Greece - UK Guardian
"Greek intelligence officials are working on the assumption that the blast in the French capital may have been orchestrated by an urban guerrilla group that claimed responsibility for a parcel bomb sent to the German finance minister, Wolfgang Schäuble, on Wednesday."
---
Greek public health system on brink, doctors warn - eKathimerini
"The National Health System (ESY) is on the the brink of collapse, according to the Panhellenic Medical Association (PIS), which cited chronic shortages in staff and equipment at public hospitals around the country due to limited finances, and disruptions in the primary healthcare system."
---
Lenders and Greece 'wide apart' on bailout review: euro zone official - Metro US
"The lack of enough progress at the technical level means that euro zone finance ministers who gather on Monday in Brussels for a regular monthly meeting are unlikely to reach a political compromise on a new loan to Greece, an outcome that would increase concerns over the country's financial stability."
---
Greece: A Democracy In Crisis - Zerohedge
"The Greek people have just about reached the limits of their strength. The economic situation is tragic. Illegal immigration is out of control, criminality increases day by day. The political system is steeped in corruption and the media have stopped being the communication channel between citizens and the political system. The Greek media are functioning as the praetorian guard of the euro; they favor the massive admission of Muslim populations into Greece and they fiercely attack every voice that disagrees with them.

Bishop Ambrossios is urging people to revolt. He characterizes the illegal Muslim immigrants entering the country as conquerors. He also says that Christianity is under attack in Greece, while Islam is being daily reinforced. He says that Greek Orthodox churches are being desecrated, robbed and burned by Muslim immigrants while the state just sits by and looks on.

Prime Minister Alexis Tsipras does not fully control his political party; his biggest problem is his cabinet."
---
Greece dismisses media report over snap elections as "fake news" - Sina.com
"According to a Reuters report, citing vague sources, released earlier on Thursday, the Left leader was about to make a TV address or release a statement by the weekend calling early elections, just 17 months after the previous national polls."
---
March 15, 2017
World's most beautiful street located in Greece - Neo Kosmos
"The wining image submitted by freelance photographer Konstantinos Stamatelis, shows a narrow street in the village of Molyvos, lined with small shop fronts and a 'roof' covering formed by nature itself with the overgrowth of trees and flowers."
---
Gov't fears backlash as it scrambles to wrap up bailout talks - eKathimerini
"Wednesday's elections in the Netherlands will mark yet another missed deadline for the government as it had aimed to conclude the second review of Greece's third bailout before major European countries head to the polls, as the results could narrow the path to a deal even further.

With an agreement highly unlikely by then, the leftist-led coalition has now set its sights on breaking the stalemate by the April 7 Eurogroup in Malta, as was indicated by Prime Minister Alexis Tsipras last Friday in Brussels, when he said that a comprehensive deal, including measures beyond 2019, is possible by early April."
---
'If Turkey-EU deal fails, 200,000 refugees will come to Greece' - Middleeastmonitor
"In an interview with Greece's Skai TV, [Vice President of the New Democracy (ND) party, Adonis Georgiadis] said that if the conflict between Turkey and European countries continues, Ankara will end the refugee deal.

...According to official statistics, the number of migrants and refugees that have reached Greece has declined by 95 per cent a year after the EU-Turkey deal was implemented. Greece is currently sheltering more than 60,000 refugees."
---
March 14, 2017
Greek import price index up 12.1 pct in January - AMNA
"Greece's import price composite index in the industrial sector grew 12.1 pct in January this year, compared with the same month in 2016, after a 6.7 pct decline recorded in the 2015/2014 period, Hellenic Statistical Authority said on Tuesday."
---
Banks poised to take action against thousands of 'uncooperative' borrowers - eKathimerini
"Some 300,000 borrowers and loan guarantors face severe action from Greek banks after failing to respond to warnings of overdue debts under a Code of Ethics process launched in 2015.

Greek banks have sent letters to around 1.2 million borrowers who have delayed paying back their loans, labeling 25 percent of them as "uncooperative" after they failed to reply to requests for a settlement."
---
One in Two Private Sector Employees in Greece Earn Less than €800 per Month - Greekreporter
"The monthly salaries of employees in the private sector rank as follows: 51.6 percent earn less than 799 euros, 15.2 percent earn less than 499 euros, 23.6% earn 500 to 699 euros and 12.8 percent earn 700-799 euros), 17.3 percent earn 800 to 999 euros, 17.8 percent earn over 1,000 euros(11.1 percent between 1,000 and 1,299 euros and 6.7 percent above 1,300 euros)."
---
Turkish Foreign Minister calls Greek Defence Minister a "racist and spoilt brat" - Protothema
"...the top Turkish diplomat [Melvut Cavusoglu] targeted Greek Defence Minister Panos Kammenos calling him a "racist" and a "spoilt brat". After claiming Greek President Prokopis Pavlopoulos was ignorant on matters of international law, Mr. Cavusoglu went on a new rant in an interview with the Turkish newspaper "Miligazete", attacking the Greek Defence Minister for being the leader of a racist party the ANEL (Independent Greeks)... "
---
Princeton's Hellenic Studies Center gets new Athens home - eKathimerini
Interview with Dimitri Gondicas
"The aim of the new center in Athens is to offer support to high-level research in the humanities and social sciences and to promote Hellenic studies. We aim to bolster our already active scientific cooperation network with Greek academics and Greek institutions."
---
The Refugee Archipelago: The Inside Story Of What Went Wrong In Greece - Huffington Post
"A sequence of events beginning with the record refugee flows into Greece in June 2015 and culminating in the photograph of drowned Syrian toddler Aylan Kurdi woke the world to the refugee crisis. The effect of that awakening was to tip the entire humanitarian complex toward Greece, sending resources tumbling out of the developing world into the European Union. It prompted an unprecedented number of international volunteers to descend on the country, the U.N. refugee agency to declare an emergency inside the E.U., and the E.U. to deploy its own humanitarian response unit inside Europe for the first time. In the process, it became the most expensive humanitarian response in history, according to several aid experts, when measured by the cost per beneficiary."
---
March 13, 2017
New Poll in Greece Puts New Democracy 16.5 Points Ahead of SYRIZA - Greekreporter
"New Democracy leads the race by 16.5 percentage points over SYRIZA on vote intention, a new opinion poll published on Sunday shows.

According to the survey conducted on behalf of Eleftheros Typos, New Democracy would get 31 percent of the vote if general elections were held now, compared to 14.5 percent for SYRIZA."
More Coverage:
Poll puts ND 16.5 percentage points ahead of SYRIZA - eKathimerini
---
How does jailing the statisticians fix Greece's financial crisis? It doesn't - washingtonpost
"The Greek government's ongoing attempts to imprison Andreas Georgiou will reshape the Greek economy — in ways that may last for decades. Georgiou is a statistician who's been accused by the government of inflating data on the size of the Greek deficit. He's awaiting trial — for telling the truth about the Greek economy.

Georgiou has been acquitted in four trials since 2011, most recently in December. Greek politicians are still pushing the case, which is now at the Greek Supreme Court. Georgiou appears to be a convenient scapegoat for Greek politicians trying to avoid blame for their country's ongoing financial crisis."
---
Where did the money go? - eKathimerini
"A recent report in The Guardian titled "Where did the money go? How Greece fumbled the refugee crisis," makes one wonder what on earth has happened to the $803 million that has come into Greece."
This is the article:
Where did the money go? How Greece fumbled the refugee crisis - UK Guardian
---
March 10, 2017
Greece, creditors end talks with no breakthrough - Marketwatch
"Greece and its international creditors completed another round of bailout talks without a breakthrough Thursday, dashing hopes for a deal at a meeting of eurozone finance ministers on March 20.

Officials representing creditors ended their mission in Athens and negotiations will continue in the coming days from afar, according to Greek and EU officials."
---
Greece to get EBRD funding for renewable energy drive - Businessinsider
"Greece is heavily dependent on imported fossil fuels and the EBRD aims to mobilize much-needed investment and financing to help exploit the country's huge potential for renewables, including solar, wind, biomass and geothermal power."
---
Greece: IMF says key difference remain in bailout talks - Seattlepi
"In Athens, government spokesman Dimitris Tzanakopoulos said the main point of friction was Greece's bid to restore collective wage bargaining."
---
Greece looks to become top tourism destination in the world - Neoskosmos
"When asked if he thought the number of tourists would increase if Greece were to leave the eurozone, he rejected the idea as disastrous for local inhabitants.

"If Greece returns to the drachma we will have millions of tourists, but Greeks will be [living] in a ghetto, behind a wall that will separate them from the tourist areas, in the logic of the Caribbean. It would be an absolute disaster," he [SETE Andreas Andreadis] said."
---
Mitsotakis, Greece's Main Opposition Leader on Debt, Populism, Trump - Bloomberg
Video Interview
"The leader of Greece's main opposition party Kyriakos Mitsotakis says that while his party is backing structural reforms attached to the country's bailout, he won't lend any support to demands for the additional belt-tightening measures demanded by creditors. The head of the New Democracy Party, which is leading by a wide margin in the polls, spoke exclusively to Bloomberg's Caroline Connan in a visit to Brussels on Thursday."
---
'Comprehensive solution' for Greek programme in April, PM Tsipras says - AMNA
"According to Tsipras, a growth prospect was the "only choice we have" in order for the programme and the country's debt to be sustainable, as well as to finally achieve its main goal and exit the crisis.

The Greek prime minister also referred to the refugee and migration crisis, noting a need to speed up the relocation process and fully staff EASO services on the Greek islands. Even though this had started moving, he said, it was still very far from the targets. In addition, he asked for a fair revision of the European asylum system."
---
George Papandreou re-elected President of Socialist International - Protothema
"During his acceptance speech Mr. Papandreou touched on the modern challenges facing the world, including the rise of populism and nationalism around the globe. "Our priority is to gain and maintain power. Our priority is to use this power for the benefit of all", he underlined. In a direct allusion to US President Donald Trump, Mr. Papandreou said that the socialists invested in humans and education to crate a better world, instead of building walls, producing weapons and taking unilateral decisions."
---
March 9, 2017
EBRD commits EUR300 million to renewable energy development in Greece - thinkgeoenergy
"The European Bank for Reconstruction and Development (EBRD) continues its efforts to support renewable energy development. EBRD has now announced a EUR 300 million finance facility to help strengthen the green economy in Greece.

The EBRD Board of Directors has approved a framework committing up to EUR 300 million ($317 million) to finance renewable energy investments in the country."
---
Greek unemployment steady in December, eurozone's highest - ekathimerini
"The number of officially unemployed reached 1.1 million people. Hardest hit were young people aged 15 to 24 years, with their jobless rate dropping to 45.2 percent from 50.1 percent in the same month a year earlier."
---
March 8, 2017
The claims of Grecovery turned into a continuing economic depression for Greece - Notayesmanseconomics
"If we look at the pattern then it has turned out to be what economists call an "L" shaped recovery or in fact no recovery at all. What I mean by this is that the Greek economy as measured by GDP (2010 prices) peaked at 63.3 billion Euros as the output for the second quarter of 2007 and then fell to 46 billion Euros per quarter as 2013 started and is still there. Remember all those who proclaimed that so-called "Grecovery" was just around the corner? Well it was a straight road and in fact had a gentle decline as the latest quarter had a GDP of 45.8 billion Euros."
---
IMF Chief Urges Greece to Implement Reforms, Europe to Offer Debt Relief - Greek Reporter
"Speaking at an event organized by the CSIS (Center for Strategic International Studies) the IMF head argued that the Greek debt issue must be resolved and Greece must proceed with reforms in order for the Fund to participate financially in the bailout program."
---
U.S.-Israel-Greece Combine Navies For East Mediterranean Exercise - Breitbart
"The trilateral Noble Dina exercise between the American, Israeli and Hellenic navies will begin later this month, with nearly a dozen surface ships, submarines and related air assets scheduled to engage in joint reconnaissance, counterterror and antisubmarine warfare training."
---
Greece's Debt Relief Conundrum - zcomm
Interview/Article:
"SHARMINI PERIES: So, Leo, I guess the big issue is these new structural reforms that the troika wants to examine. What are these structural reforms they want to, that they want to take a look at?

LEO PANITCH: Well, what's going on is that they're still holding this carrot of the 86 billion euro that was agreed a year and a half ago. When Tsipras was forced to back down, after winning the referendum, saying they wouldn't accept anymore. And essentially the Europeans said, either get out of the Eurozone — and implicitly, I think the EU — or accept a new round of cuts. And it's indicative, both of the resistance of the government, and the frustration of the Europeans, with the — what they consider a communist government still — to accept many of the conditions."
---
Greece versus its creditors: Who will blink first? - Zerohedge
"The review also concluded that there was hope of a continued recovery through 2017 with a 2.7% increase, and a 3.1% GDP rise in 2018. However, this was predicated with a very important proviso: That the soon to be held review (planned for February 20th) of Greece's dept relief package concludes quickly; and that Greece may need to embrace additional austerity measures as a result.

And that sent dark clouds to cover the tiny ray of hope!

Greek prime minister's leftist coalition government was quick to dismiss any suggestions of yet more austerity measures. Hardliners within the coalition believe that the Hellenic nation is being asked to tighten its belt more than what was previously agreed – without anything substantial to show in return."
---
March 7, 2017
Eurostat: Social protection spending in Greece at 20.5% of GDP in 2015 - Tornos
"Social protection spending in Greece represented 20.5 pct of the country's GDP in 2015, according to figures released by Eurostat on Monday. This was slightly higher than both the Eurozone average ratio (20.1 pct of GDP) and the EU28 average ratio (19.2 pct of GDP)."
---
Greek Market Remains Rough - Bike Europe
"The Greece bicycle market shows a continued decline for the last five years. It's estimated that in 2015 another over 10% drop occurred. Annual sales stands now at some 180,000 bikes with the majority of them in the lowest price range."
---
Who is responsible for the Greek Public Debt? - Neweurope
"The public debt of Greece is undoubtedly a snowball that grows over time and has its roots in the 1980s. From €1.6 billion (or 22% of GDP) at the end of 1980, it reached €320 billion (or 180% of GDP) in 2017."
---
More car accident deaths prompt calls for road safety national strategy in Greece - Xinhuanet
"Following the latest incidents, medical associations and road safety experts called for the swift drafting of a comprehensive national plan to correct Greece's poor safety record and prevent further tragedies.

"Car accidents are a plague for our country. Thousands of Greeks are killed or injured on the roads each year, and in their majority victims are young people," Yorgos Patoulis, president of the Athens Medical Association, told an Athens forum."
---
Slight fall in average hotel rates in March - eKathimerini
"Data released on Tuesday by travel website Trivago showed that the average online price per night for a double room in Greece has gone down 6 percent year-on-year to 79 euros, against 84 euros in March 2016."
---
March 6, 2017
Greece's economy performed even worse than expected at the end of 2016 - Business Insider
"GDP shrank 1.2% in Q4 of 2016 — marking the worst quarterly performance for the stricken southern European economy since the heart of its debt crisis in the summer of 2015."
MoreCoverage:
Greek economy shrinks 1.2 percent q/q in fourth quarter - eKathimerini
---
Greece desperate for growth strategy as public mood darkens - UK Guardian
"The leftist government in Athens is acutely aware that the public mood is darkening. On Sunday, six out of 10 Greeks said they did not believe the crisis would be over in the next decade, according to research released by the Dianeosis thinktank. Unemployment at 23% – and close to 50% amongst Greek youth – is by far the greatest obstacle to optimism."
More Coverage:
Greece needs 'growth shock' says deputy PM - eKathimerini
---
Tsipras: Greece turning a page, poised to show strong growth - euronews
"Tsipras, whose government is still negotiating reforms with lenders under terms of a multi-billion euro bailout agreement, said a national growth strategy was needed for the country. "It is clear that no matter how they may want to stall negotiations at a technical level, there is no turning back. Greece has already turned a page," Tsipras told a cabinet meeting, in an indirect reference to lenders."
---
Institutions returning to Athens, aiming for agreement in 2 weeks - Capital.gr
"...A source close to the talks said the IMF΄s intention is to participate in the Greek programme but the problem remains whether the Eurozone will be able to provide the "clarifications" it is demanding on the medium-term measures to ease Greek debt. "
---
Deeper into the mire - eKathimerini
"Incidents that would otherwise appear extreme or dangerous have become the norm. Vulgar political behavior, outbursts of violence and anarchy, the paralysis of the state apparatus, the dismantling of public hospitals, the tarnishing of institutions and a plethora of other signs of degeneration should be a wake-up call for Greek society."
---
March 5, 2017
Gov't redrafts countermeasures as talks with lenders continue - eKathimerini
"Government officials spent the weekend redrafting a proposed package of so-called countermeasures aimed at offsetting fresh austerity including calls for the reduction of corporate tax to 26 or 27 percent from the current rate of 29 percent. According to sources, the original package presented to creditors focused on reducing value-added tax and a unified property levy and cutting social security contributions for small and medium-sized businesses but did not include the proposal for corporations. Lenders rejected the government's initial ideas, insisting instead on a package that includes growth-boosting measures."
---
Kotzias will meet with Tillerson on March 13th - Protothema
"...The meeting is a very good opportunity for Athens to express its concerns about the Turkish dangerously provocative stance of the last months and to promote its positions on a series of issues and especially the Cyprus negotiations.

...The meeting is also important because Tillerson is one of the people who is really close to President Trump and many countries want a meeting with him to express their views on their issues and to see how and if the US foreign policy will change under the new administration.
---
Greece Now Turns To World Bank For An Additional Financial Bailout Loan - newsbtc
"If the World Bank decides to accept this request, it spells disaster for the economy of Greece. The country would be pushed further into debt. Government officials are unable – or unwilling – to accept the terms and conditions of their latest bailout package. One could argue the Eurozone and IMF should have never given the country the money in the first place. After all, the country is doing very little to honor the deal. Additionally, its government seems incapable of reforming its financial system as it should.

It is possible the IMF will walk away from Greece's bailout program altogether. Replacing the IMF with the World Bank seems to be an option, albeit it is doubtful that will happen."
---
March 4, 2017
Greece's fiscal targets should be eased to help growth, central bank chief says - Reuters
"The easing of the primary surplus targets, together with the implementation of the agreed structural reforms, would put the necessary conditions in place for a gradual lowering of tax rates, with positive multiplier effects on economic growth," [central bank governor Yannis Stournaras] said."
More Coverage:
Greek central banker calls for tax cuts, feasible targets - eKathimerini
---
Greece says dismantling criminal ring manufacturing drugs used by ISIS - Xinhuanet
"Greek authorities have dismantled a criminal ring manufacturing and trafficking drugs extensively used by ISIS for the first time in Greece, the Financial Crimes unit (SDOE) announced on Friday.

Two Greek nationals, one Turk and one Albanian were arrested during an operation by SDOE in cooperation with Greek police and Navy at Elefsina and Megara, two towns 17 and 33 kilometers northwest of Athens respectively, according to an e-mailed statement."
---
Shock as hundreds of migrants found camped out in CAVE in Greece - UK Daily Mail
"A series of raids on the idyllic island of Crete uncovered 112 migrants who were rescued after being found camped out in a cave.

Some 18 people were arrested after the migrants were discovered, some of whom had been living in abandoned farm buildings."
---
Minister: Greece not considering purchase of stealth aircraft - Tornosnews
"Greece is not currently considering the purchase of stealth aircraft for the Hellenic Air Force since the cost would be excessively high, Alternate Defence Minister Dimitris Vitsas clarified on Friday, talking to Skai radio. The minister noted that a single stealth aircraft cost 100 million euros, while this amount had to be multiplied by five to take into account the cost of maintenance and support infrastructure. "Maybe in 2025," Vitsas added."
More Coverage:
Kammenos: We are exploring the prospect of purchasing F-35 jets - Protothema
---
Study: Greece and Cyprus are EU's poorest countries - Yenisafak
"Between 2005- 2008, poverty levels in Greece soared by 40%, followed by Cyprus in second place, which registered a 28.2% increase in poverty rates. Unemployment rates stood at 23% in Greece, the worst among all European countries, according to the study."
---
March 3, 2017
Greece seeks France's help on bailout, bond 'test' - sltrib.com
"On Friday, Deputy Prime Minister Yannis Dragasakis said the country could hold a 2017 "test" auction before the end of the year if current negotiations with rescue lenders are concluded "in the next few weeks" and the European Central Bank accepts Greece in its bond-buying stimulus program."
---
French giant CMA CGM to join race for Thessaloniki Port stake - eKathimerini
"French firm CMA CGM has agreed to take part in a consortium that will bid for the stake through its Terminal Link subsidiary."
---
Greece, lenders have political will to conclude bailout review - French PM - DNA India
"Tsipras said it was "totally feasible" to reach a preliminarily deal by March 20, when euro zone finance ministers are expected to meet again. But he also said Greece sought what he called a "global solution", which would include debt relief measures that will be implemented in the post-bailout period."
---
Greece 4th in Bloomberg's 'Misery Index' while Venezuela again tops list - Tornos News
"Eurozone member but crisis-battered and bailout-dependent Greece joined economic basket case Venezuela on Friday in Bloomberg's annual Misery Index for 2017, which the international business news provider says combines annual inflation and unemployment outlooks."
---
Mission of Experts from Abroad to 'Count' Greece's Tourism Receipts - GTP.GR
"When you have 27-28 million arrivals you cannot possibly have only 13 billion in receipts. There is something wrong", Rifai told the Greek Travel Pages (GTP), adding that he is not sure if the money tourists spend on food, shopping and entertainment are being taken under consideration in the "basket of calculations" in Greece.

"Right now the data suggests an average expenditure per tourist of less than $500 per visit while the international average is $1,000. Something is wrong… It doesn't add up. It cannot be that Greece is so cheap and even the difference in the hotel prices does not make up for it", he said."
---
Greece Knocks on World Bank's Door for Money to Fund Job-Creation Program - WSJ
"Greece, embroiled in bailout talks with its international creditors, is requesting a €3 billion ($3.15 billion) loan from the World Bank to tackle the country's high rate of unemployment in an unusual move by a developed country."
More Coverage:
Greece begs World Bank for loan as it risks defaulting plunging eurozone into crisis - UK Daily Mail
---
Thessaloniki Documentary Festival 2017 Overview - whatnottodoc
"Tonight, Friday, March 3 kicks off the 19th edition of the Thessaloniki Documentary Festival, one of Europe's largest nonfiction events. Nearly 150 new and recent feature docs will screen at the event, which runs through Sunday, March 12, representing a mix of world premieres, regional debuts of other festival favorites, and a large showcase of work from within Greece and its Balkan neighbors."
---
Tsipras: We are close to a comprehensive agreement that will end the crisis for Greece and Europe - AMNA.GR
"Asked whether some countries might continue to raise objections to a completion of the review, Tsipras expressed certainty that all sides now understood that a comprehensive agreement for Greece was a win-win proposition that benefited everyone. Greece had met its commitments and was showing signs of recovery and seriousness, as well as having some strong allies in its efforts, he added.

Questioned about the blocking of decisions on Greece's debt by some countries, Cazeneuve said that the aim was to overcome the obstacles through the right compromises, so as to arrive at the right decisions for growth and jobs."
---
March 2, 2017
Greece Urges Lenders to Quickly Define Medium-Term Debt Relief Measures - NY Times
"Greece on Tuesday urged its lenders to define medium-term debt relief measures quickly so that the country can be included in the ECB's bond-buying programme and be able to finance itself from the markets when its current bailout ends. "
---
EC warns member countries who refuse refugees from Italy, Greece - efe.com
"The EC warned the relocation rate from Italy and Greece was below their expectations, although Feb. 2017 marked a new monthly record with 1,940 relocations.

To date, there have been a total of 13,546 relocations: 3,936 from Italy and 9,610 from Greece."
More Coverage:
EU Threatens Nations Not Resettling Migrants From Italy and Greece Fast Enough - ZeroCensorship
---
EU Deal With Turkey Helps Stall Influx of Migrants to Greece - europa.eu
"Migrants who are refused entry to the EU and dispute the decision should be detained to prevent them staying illegally, the European Commission said Thursday as it unveiled measures to get tougher on migration. It added that relocation accelerated in February when some 1,940 people were moved, but regretted that the pace was still well below expectations. "It is possible and feasible to relocate all those who are eligible from Italy and Greece by September". "You have to pay it", [Dimitris Avramopoulos, Migration, Home Affairs and Citizenship Commissioner] said."
---
Greece targets the space race as well as innovative startups - Cortez Journal
"The launch of the space agency is part of the Greek government's drive to stem the country's brain drain. Since the start of the crisis in 2008, Greece's Central Bank estimates around 427,000 educated Greeks have left the country. The new agency will "create numerous new jobs, offering opportunities to Greek scientists to either stay or come back to the country," said Pappas [Nikos Pappas, Greece's Minister of Digital Policy, Telecommunications and Media,]."
March 1, 2017
Turkey Asks Greece for Administrative Deportation of Two Coup Suspects - NY Times
"The two servicemen arrived in Greece after crossing the Evros river on Feb. 15 and requested political asylum. They are being held in a police station in northern Greece on charges of entering the country illegally."
---
US stepping in to ease Greece, Turkey tensions - eKathimerini
"According to sources, the US recently asked Ankara to tone down its aggressive stance in the Aegean. It is not known how Ankara has taken the American initiative, but it is clear that Washington fears a possible incident in the Aegean between the two NATO allies..."
---
Greece aims to be among top five European destination for Indians - Economictimes
"[Tourism Minister Elena Kountoura] said in 2016, around 70,000 Indians visited Greece through Europe.

"Our strategy is to promote 365-day tourism in Greece and we are confident that we will see a boost in the number of Indian arrivals with our initiatives. Our target is to double the 2016's arrivals by 2018," she added."
---
Jan emergency central bank funding to Greek banks drops - in-cyprus.com
"Emergency central bank funding to Greek lenders fell by 900 million euros, or 2 percent, in January compared to the previous month, Bank of Greece data showed on Wednesday."
---
Merkel pushing for review conclusion, but Greece must agree to measures - eKathimerini
"...The German chancellor is also expected to bypass any objections that may be raised by her finance minister, Wolfgang Schaeuble, and will push for a specific outline of what midterm measures for debt relief will look like – once Greece agrees to measures demanded by the International Monetary Fund.

Draghi, as well as ECB executive board member Benoit Coeure, have already made it clear that Greece can only join the QE mechanism if it concludes the review..."
---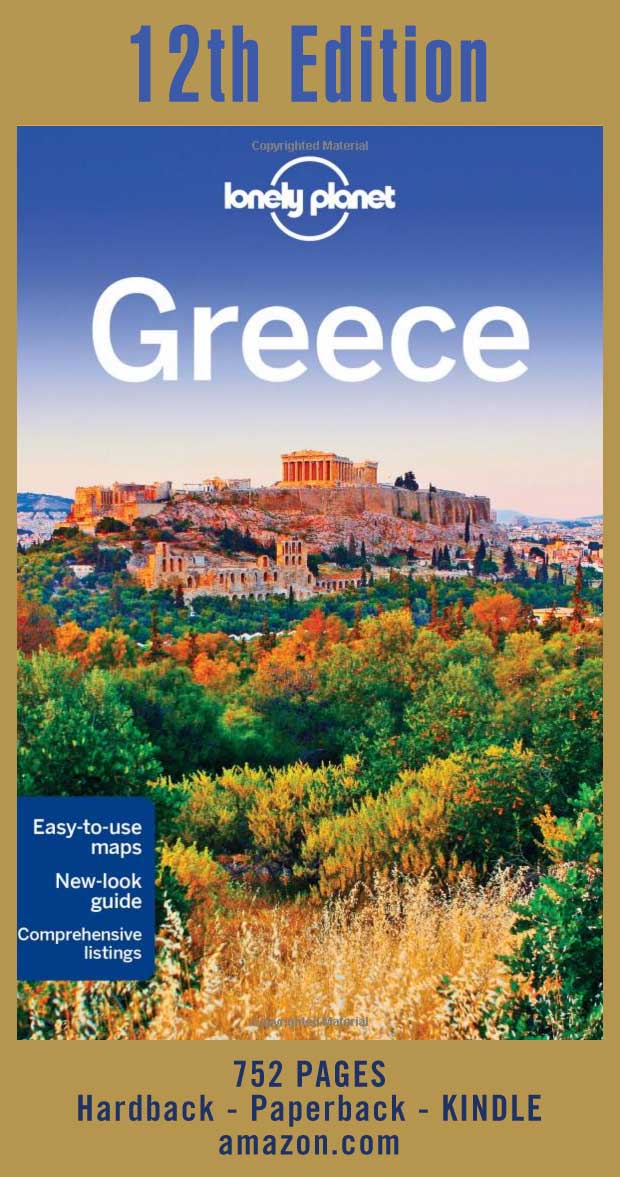 ---
---
---