Greece and the economic crisis
---
---
October 16, 2017
Investment Is the Missing Ingredient as Greece Rebuilds Economy - Bloomberg
"Prime Minister Alexis Tsipras has insisted that growing confidence in the country's stability will open the floodgates on investments, but the evidence of that happening is so far scant. Gross fixed capital formation was stagnant in 2016, and grew just 2.7 percent in the first half of this year."
---
All Bets Are Off for Greece Needing More Financial Support - Hellenic Shipping News
"There's no political appetite for another program, either in Athens or among creditors, but the Eurogroup will want to keep Greece on a leash to ensure its loans are repaid and that the government keeps reforming, so the question is what's the best arrangement to achieve that," said Mujtaba Rahman, managing director of Eurasia Group, a consulting firm in London.
---
Greece eyes November timeframe for bond swap, sounds out investors - Reuters.com
"It is seeking to create 4 new, benchmark size bonds, replacing 20 separate issues with a face value of around 32 billion euros (28.54 billion pounds). The move would smooth out maturities and add depth to a currently shallow market."
---
Church bells ring in protest of Greece's gender rights law - Premier UK
"The Orthodox Church said in a statement that the change in law was "a satanic deed" and would lead to "the destruction of social cohesion and the spiritual necrosis of man".

Greeks over the age of 15 will now be able to change the gender listed on their identity cards and other official documents following a simplified procedure in court."
---
ECB could provide support for Greece by buying NBG bonds - bankers - Times of India
"Several other Greek lenders are expected to issue covered bonds in the next few weeks which should also be eligible for the euro zone central bank's bond-buying scheme. The ECB has so far refused to buy government debt issued by Greece which has been bailed-out three times by its euro zone peers.

The ECB is not believed to have bought any of the NBG bonds in the initial public sale, but banking sources close to the deal say it may do so after evaluating the credit."
October 14, 2017
Greece: Joint air force drills with Cyprus, Egypt, Israel - Fox
"The island's Greek Cypriot President Nicos Anastasiades said there will be no let-up in efforts to reunify Cyprus, despite July's collapse of peace talks with breakaway Turkish Cypriots."
---
IMF Not Asking Greece for More Fiscal Measures - Greek Reporter
"Greece will successfully meet the primary surplus target of 2.2% of the GDP, which is the target the IMF had set for 2018, [IMF's European Department Poul Thomsen] said."
---
Greece's public sector employees earn 38% more than private sector workers - Keep Talking Greece
"The wage difference between private and public sector workers is at 300 euros net salary per month.

According to SEV research, private sector employees receive an average monthly salary of 77o euros net, while public employees receive 1,075 euros."
---
Germany renews border checks with Greece and Austria - cobess.com
"Germany extended temporary passport controls on its border with Austria and for flights departing from Greece."
---
Two former GNTO officials get suspended sentences - Kathimerini
"The two women were arrested in August 2012 after they were found to have demanded 2,500 euros from a businessman in Pieria... "
---
Tsipras: Common points of our foreign policy with the US - liberal.gr
"It is clear that the US, given its interest in stability in the region, as well as our extremely important defense cooperation - including Souda - have a special interest in working in this direction. We are at a time when the foreign policy goals of Greece are in common with the US strategy in the region..."
---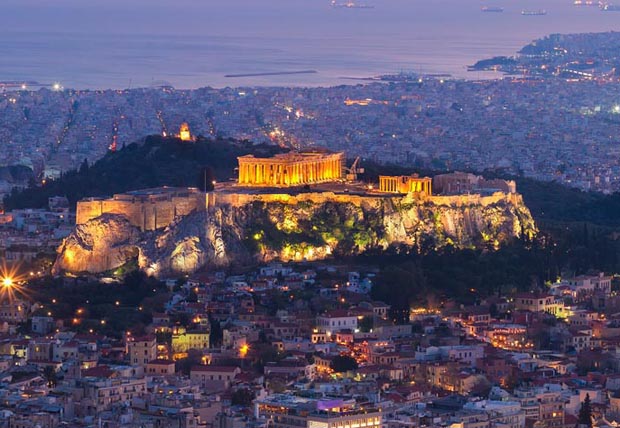 ---
October 13, 2017
Greece eyes November timeframe for bond swap, sounds out investors - Reuters
"...It is seeking to create 4 new, benchmark size bonds, replacing 20 separate issues with a face value of around 32 billion euros (28.54 billion pounds). The move would smooth out maturities and add depth to a currently shallow market."
---
All Bets Are Off for Greece Needing More Financial Support - Bloomberg
"Officials directly involved in the country's bailout say they don't have the stomach for another strings-attached aid program when the current one expires in August 2018. Worn out after seven years of endless cliffhanger negotiations, both Athens and its European creditors are keen to turn the page. That said, Greece needs to show it can go it alone while Euro-area creditors have to be sure they can recover their money."
---
October 11, 2017
U.S., Russia in extradition tug-of-war over bitcoin fraud suspect in Greece - Reuters
"...Judges ruled last week that he should be extradited to the United States, a decision Russia criticized as unjust and illegal and which Vinnik is challenging at Greece's supreme court."
---
Self-employed may get more time for 2016 contributions -fff
"Although the Single Social Security Fund (EFKA) issued a circular clearly stating that the deadline for last year's contributions is November 30, Deputy Minister Tasos Petropoulos said it was possible an extension up to early 2018 would be granted."
---
Another win for Belgium, Greece heads for World Cup playoffs - Yahoo
''We have rebounded from a bad spell and we are back in form,'' said Greece captain Vassilis Torosidis, who opened the scoring in the 32nd minute, meeting a cross from Carlos Zeca with an athletic header.
---
Greek, Turkish jets engage in mock dogfights - eKathimerini
"In total, 10 Turkish F-16 jets – four of them armed – and two CN-235 transport aircraft entered Greek national airspace 30 times."
---
'I feel like I'm going crazy:' Migrants in Greece are attempting suicide and suffering from other mental health issues at alarming rates - Business Insider
"More than 13,000 migrants and refugees, mostly Syrians and Iraqis fleeing years of war, are living in five camps on Greek islands close to Turkey, government figures show.

Four of those camps are holding two to three times as many people as they were designed for."
---
Greece passes new legal gender change law - MSN
"Citizens over the age of 15 will now be able to change their gender with a court ruling and without requiring a medical operation."
---
Greece's Battered Banks Start the Return to Bond Markets - wsj.com
"Greece's National Bank launched a bond Tuesday, the first time a Greek lender has tapped international credit markets in three years, when the country came close to exiting the eurozone."
---
October 10, 2017
Greece: Joint air force drills with Cyprus, Egypt, Israel - Fox
"Greece's defense minister says plans are being drawn up for joint air force drills with Cyprus, Israel, Egypt and other European countries as part of efforts to bolster stability in the eastern Mediterranean."
---
Over 5% of TAP pipes in Greece are in the ground - tornosnews
"[TAP Country Manager Katerina Papalexandri] announced the project is well within schedule and on track in all three Northern Greek Prefectures..."
---
October 9, 2017
Greece debates bill on legal gender change, divisions laid bare - Reuters
"Greece currently requires persons who wish to have their desired gender legally recognized to be diagnosed with "gender identity disorder" and have their reproductive organs removed. This practice has been widely condemned as a violation of human rights though is common in many European countries."
---
Greek PM prepares for US trip on October 17 - eKathimerini
"Prime Minister Alexis Tsipras is preparing to address a host of crucial issues in his meeting with US President Donald Trump at the White House on October 17, Kathimerini understands, most pressing among which is the stance that the International Monetary Fund will assume on Greece's third bailout as well as bilateral cooperation in the area of defense. "
---
President Pavlopoulos stresses Greece΄s role in Eurasia and China - Capital GR
"Greece supports regional integration schemes in the wider Eurasian region, which can contribute to the peace, growth and prosperity of the peoples," he stated, adding that "it encourages and strengthens all efforts that promote a strategic link between the countries of Europe and Asia in key areas for the economy, such as energy, trade, transport, digital online collaboration, new technologies and tourism."
---
October 8, 2017
Greece up to second after win in Cyprus - Reuters
"The winners of the nine European groups qualify directly for Russia next year and the best eight of the nine runners-up play off for four more places."
---
Police attacked with petrol bombs in night of fighting in Greece - UK Express
"The group of anarchists gathered in the central Athens neighbourhood of Exarcheia, near the ancient Acropolis, to protest the alleged torture of a protester by police.

...While the protest was initially peaceful, as night fell it turned violent with the youths, wearing face coverings, pelting police officers with petrol bombs and stones."
---
Government's continues pursuit of closing the evaluation in 2017 - Athens News Agency
"[Interior Minister Panos Skourletis.]...I think, obviously everyone realizes that the end of the program does not automatically mean that our lives are turning and going the same as it was before 2010. Obviously there will be a transitional period of control over the Greek economy,"
---
October 6, 2017
'We'll be here another 40 years', top tour operator TUI tells Greece
"Greece signed up to its first international bailout in 2010. Its third rescue package expires next year and the country needs foreign investment to help drive the economic recovery and job creation it will need to ensure it become financially self-sufficient."
---
ECR survey results Q3 2017: Economic recovery sees Greece, Ireland, Portugal stage fight-back; US, UK flatline; Brics bounce - EuroMoney
"Greece on the other hand has risen four places in the global rankings to 106th, its highest since the crisis began."
---
Moscow Regrets Greece to Extradite Russian Citizen to US - Sputnik
"In line with generally accepted legal norms, the Russian request has priority, because Vinnik is a citizen of the Russian Federation. Such a verdict is all the more surprising in the context of the friendly atmosphere of relations between Russia and Greece," the ministry said..."
---
800 Million Euros to be distributed as Social Dividend by the end of the year - TaNea
[Last years amount was 630 million euros]
"The social dividend that will be distributed by the government to economically weaker population groups by the end of the year will amount to € 800 million, as Francis Kouttentakis has stated at the Radio Station "In Kokkino"."
---
Eldorado Gold: Continuous Delays Make Greece Appear Not Friendly to Investments - Greek Reporter
"Speaking at the Thessaloniki Summit, Dimitriadis spoke of the continuous delays of operations at the gold mining sites in Skouries and Olympias, in northern Greece. The postponement of permit issuing have caused excessive financial damages to Hellas Gold, the subsidiary of Canadian company Eldorado Gold."
---
Overcrowded Greek refugee camps ill-prepared for winter: UNHCR
"Nearly 5,000 refugees, mostly Syrian or Iraqi families, crossed from Turkey in September - a quarter of all arrivals this year, UNHCR data shows."
---
Greek airports see increase in arrivals in September - eKathimerini
"According to Fraport, domestic passenger traffic increased by 5.9 percent year-over-year last month, while international passenger traffic rose 12.6 percent..."
---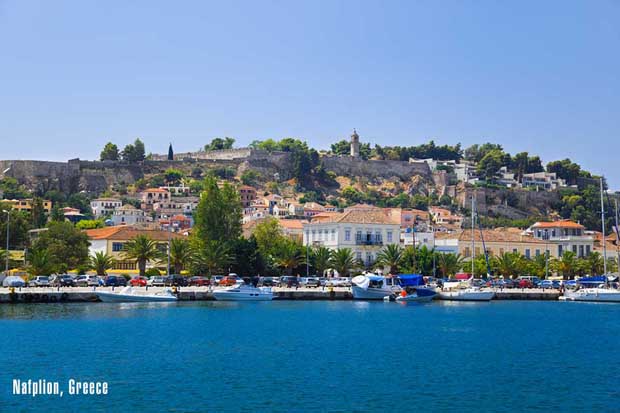 ---
October 5, 2017
Greek Permit for Greece-Bulgaria Gas Pipeline to be Issued in 2018 - Greek Reporter
"The first step in the process of obtaining a building permit will be a decision for exemption from the rules for tariff, ownership and access to third parties, expected to be adopted by the regulatory authorities of both countries this month, and by the EU at the beginning of 2018, ICGB said in a statement on Wednesday."
---
Ethniki Insurance deal is proceeding - eKathimerini
"The agreement for the transfer of 75 percent of Greece's biggest insurer to the Dutch-based company has a price of 718.3 million euros. "
---
EU Commission to examine KAS ruling on Helliniko site - Capital GR
"The European Commission will on Thursday examine the decision reached by Greece΄s Central Archaeological Council (KAS) about former Helleniko airport, a EU Commission spokesperson said."
---
Dragasagis: There will be no memorandum after August 2018 - efsyn.gr
"Until the Eurogroup in early November, we are committed to 80% of the evaluation and by the end of the year it has been completed ... The goal is to complete everything by June."
---
---
Athens Burning: The Persian Invasion of Greece and the Evacuation of Attica - 184 Pages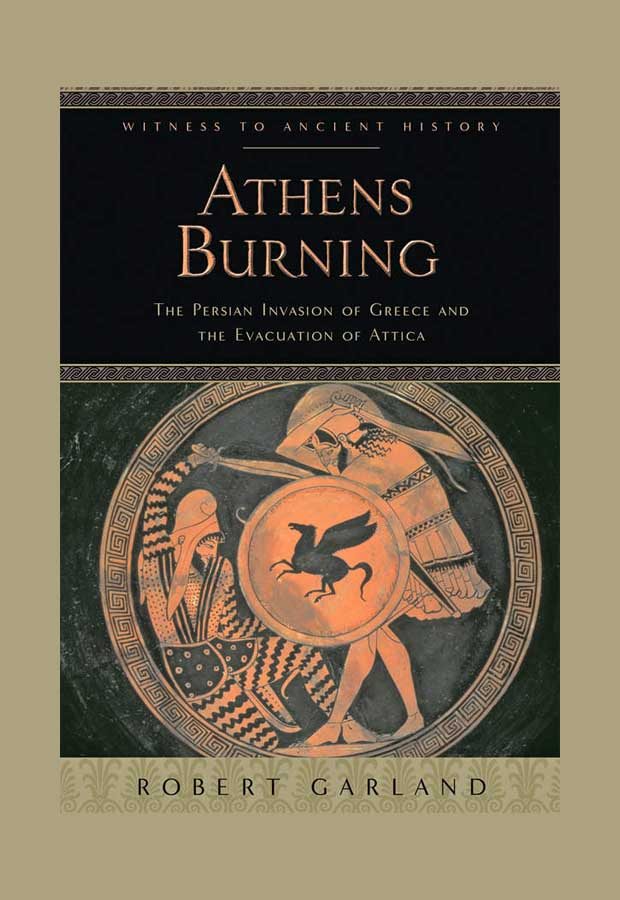 Athens Burning: The Persian Invasion of Greece and the Evacuation of Attica - Amazon - 184 pages - Johns Hopkins University Press 2016
---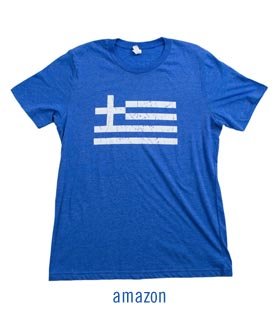 ---
October 4, 2017
'Resurgent' Greece catches BlackRock's eye - Financial Times
"The asset manager describes the country as "resurgent", and argues that its successful return to financial markets after a review of its third bailout "will unlock significant investment demand".
---
Greece backs extradition of Russian to US over bitcoin fraud - washingtonpost.com
"The three-member panel of judges backed the U.S. extradition request for the 37-year-old, who was arrested while on vacation in northern Greece on July 25. Soon after the decision, Vinnik's lawyers appealed to the Supreme Court on behalf of their client."
---
Harvey Blackwood - Greece Aims for Accelerated Growth - newswire
"Greece has only just started to come out of a recession that persisted for several years. The recession destroyed nearly 25 percent of the Greek economy and pushed unemployment up to approximately 28 percent."
---
October 3, 2017
National Bank of Greece plots new bond in latest sign of country's rebound - FInancial TImes
"The bond is expected to have a three-year maturity..."
---
Refugees' health problems in Greece mostly unmet: medical charity - Reuters
"Doctors of the World interviewed over 14,000 women treated at its clinics in Greece over three years and found fewer than 47 percent had access to antenatal care before it intervened."
---
Greek gov't awaits archaeologists' verdict on plot - eKathimerini
"Government sources are said to be anticipating a decision by KAS that would lead to a section of the plot – the site of the capital's former airport – being declared of archaeological importance while also allowing construction to proceed in the area."
---
Greece overcomes forestry setback to develop Athens coastal resort - Reuters
"The 8 billion euro ($9.39 billion) project features prominently among privatization targets in the country's 86 billion euro aid package."
---
Greek Economic Sentiment up in September - Capital GR
"Greek economic sentiment climbed to 100.6 points in September, up from 99 points in August 2017 and 98.2 points in July 2017..."
---
October 2, 2017
Greece targets faster growth, bigger primary surplus in 2018 draft budget - Reuters
"Greece has only recently begun to emerge from a multi-year recession that wiped out about a quarter of its economy and drove unemployment to nearly 28 percent."
---
Nafplion voted best city in Greece - Neo Kosmos
"Drenched in history, culture, green landscapes and crystal clear beaches, the all-time favourite city of Nafplion has just been voted as the best city in Greece according to Culture Trip, an online media start-up with nearly nine million monthly readers, and global offices in London, New York, and Tel Aviv."
---
October 1, 2017
Joint air force drills with Cyprus, Egypt, Israel - Fox
"The island's Greek Cypriot President Nicos Anastasiades said there will be no let-up in efforts to reunify Cyprus, despite July's collapse of peace talks with breakaway Turkish Cypriots."
---
Why You Should Go To Greece This Fall - Forbes
Article surveys the Autumn advantages of island hopping (Mykanos) and going to Crete:
An easier, also rewarding stroll is through one of the mountain villages or villages of the north coast with their flower-decked, meandering lanes. My favorite is Rethymno with its narrow maze of alleyways in the Venetian and Ottoman quarter filled with cobbled streets, arches and houses with wooden balconies leading to the fortress on the Venetian harbor.
---
Stournaras urges bank loan sales, auctions - ekathimerini.com
"In an interview published in Sunday's Kathimerini, Stournaras described the IMF's initial approach to Greek banks as extreme and claimed that had the Washington-based organization prevailed in its view, it would have needlessly led to a rise in public debt to the tune of 6 percent of GDP and the nationalization of banks."
---
Piraeus Said to Be in Talks to Sell $1.8 Billion Property Loans - capital.gr
"The bank hired UBS Group AG to advise on the sale, dubbed Project Amoeba, that involves debt with a face value of as much as 1.5 billion euros ($1.8 billion), said the people, who asked not to be named because the plan is private. The lender is reaching out to international investors, asking them to sign non-disclosure agreements ahead of preliminary bids, they said."
---
National Kapodistrian University Athens Greece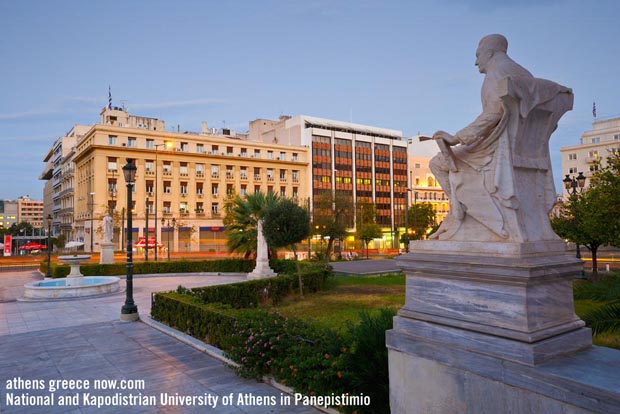 ---
---

---
---
---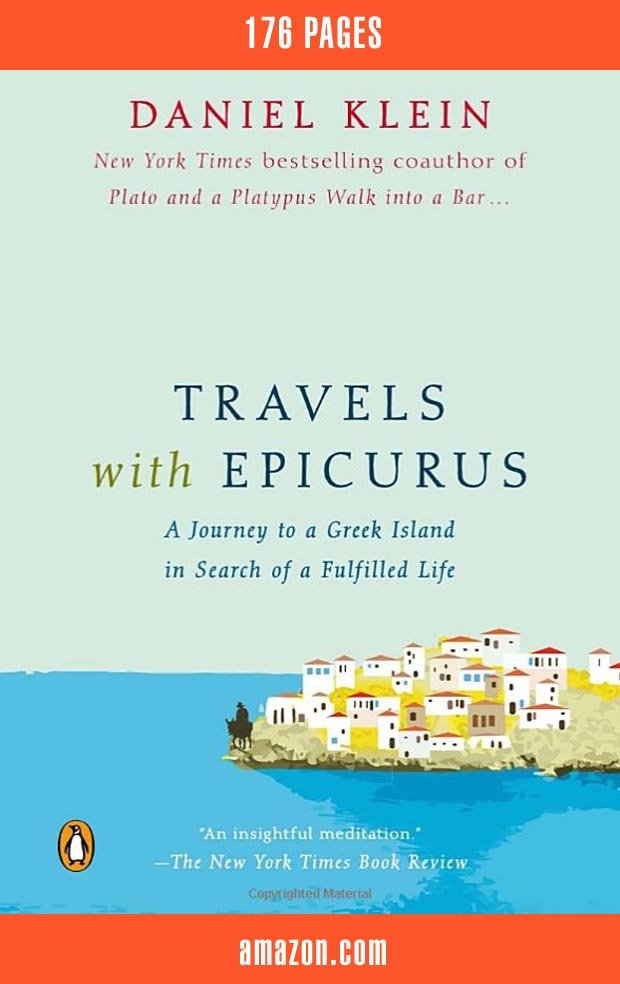 Travels with Epicurus: A Journey to a Greek Island in Search of a Fulfilled Life
---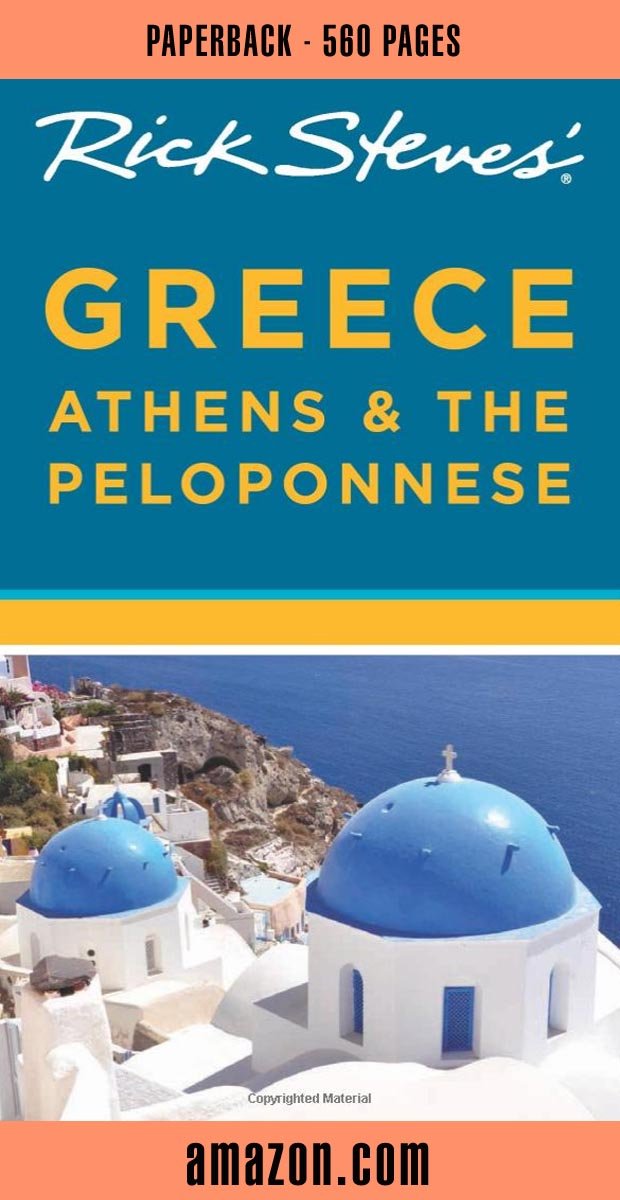 Rick Steves Greece: Athens & the Peloponnese
---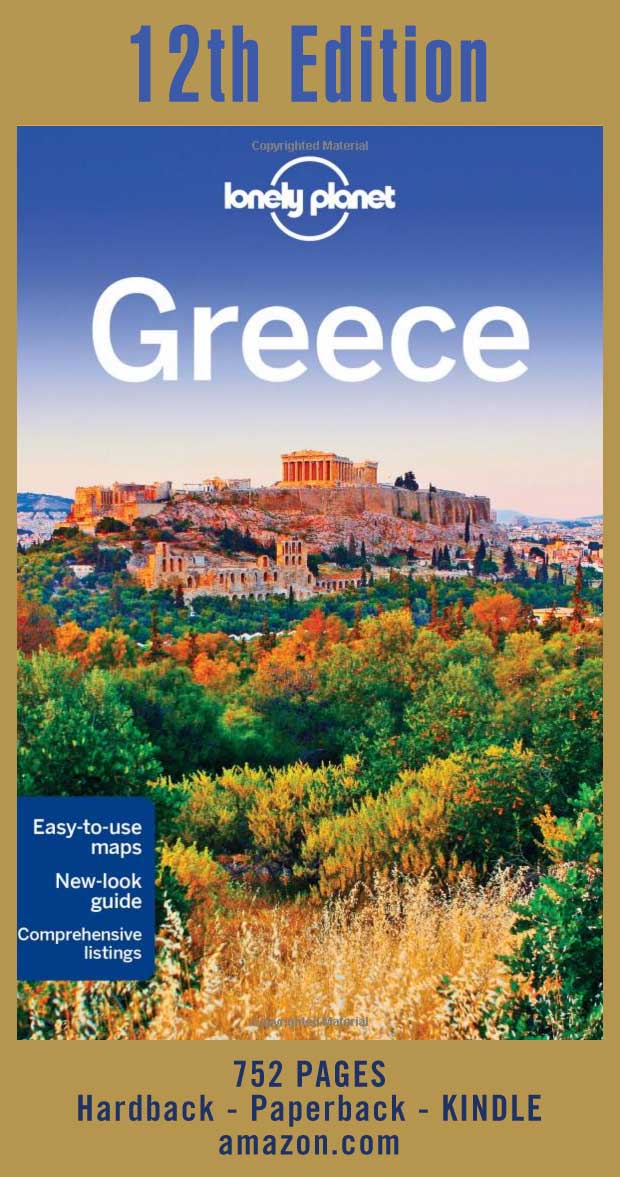 ---
---