Greece and the economic crisis
February 25, 2017
In Defense Of Greece: An Open Letter To The IMF - econintersect
"In reality, the structural reforms the IMF is insisting on, will be just as deflationary as the earlier austerity measure were. Why, because virtually all of them will result in reductions in government expenditure or increased tax collections."
---
Hellas Sat 3 will mark new era for space technology use in Greece, minister says - AMNA
"With the formation of the National Space Agency we are in a position to have a strategic plan for space, to once again attract bright Greek minds now working, doing research and producing abroad, and to give our country what it deserves and is entitled to," [Digital Policy and Media Minister Nikos Pappas] said.
---
Turkish FM slams Greece on not extraditing ex-soldiers - Yenisafak
"Greece preventing the traitors from being prosecuted for their crimes is not in line with good-neighborly, friendly relations," Mevlüt Çavuşoğlu told Anadolu Agency.

The number of Turkish citizens who have illegally entered Greece since the July 15 defeated coup now stands at 100, including the eight ex-soldiers who fled there in a stolen helicopter hours after the coup bid and requested asylum.
---
February 24, 2017
Prime Minister: Greece Made 'Honorable Compromise' on Reforms - VOA
"Greece and its creditors agreed Monday to further reforms and in return Athens will adopt tax relief measures, in a quid-pro-quo to ease a logjam in talks that have held up additional funding.

Representatives of Greece's foreign creditors, the European Union and the International Monetary Fund, will return to Athens next week to discuss reforms the country must adopt to convince the IMF to participate in its current bailout program."
---
Greece's Tsipras: the era of austerity is over - Eyewitness Nesws
"Speaking in parliament, Tsipras described the deal reached Monday as an "exceptional success" and said it showed the country's creditors accepted Greece's insistence that it could no longer bear further budget austerity."
---
Greek unemployment surges to 1.09 million in January 2017 - Tornos
"The balance of hirings-firings last month was negative, according to OAED, as the agency's electronic system showed the loss of 29,817 jobs over the month, while the number of registered unemployed people nearly reached 1.09 million people, an increase by 24,652, in comparison to January 2016; up by 17.337 new jobless people from December 2016."
---
Greece's prime minister defends deal with bailout creditors - UK Guardian
"Alexis Tsipras tells the Greek parliament the latest deal with the country's European creditors was an an 'honourable compromise' "
---
Half of Germans against debt relief for Greece, survey shows - Reuters
"The INSA poll for the newspaper Bild showed 46.4 percent of people living in Germany, Europe's paymaster, thought giving Greece debt relief would be unfair for other euro zone countries."
---
Tsakalotos to plan tactics ahead of bailout talks - eKathimerini
"According to sources, Tsakalotos has been annoyed by the lack of unconditional support from other government officials and is determined to ensure that the political cost for the measures he is negotiating with bailout inspectors does not burden him exclusively."
---
Greece Aims to Attract More Tourists from India - News QTP GR
"...Greek Tourism Minister Elena Kountoura held a series of talks with Indian sector authorities, IMC Chamber of Commerce and Industry president Deepak Premnarayen, and tour operators, discussing among other issues collaboration in tourism, the promotion of alternative options in Greece and the possibility of using Greece as a filming destination."
---
Greek police bust human trafficking ring operating since October 2016 - Tornos
"...Eleven more individuals are also accused of similar charges. According to the police report, the criminal group was involved in trafficking illegal immigrants via the land borders between Turkey and Greece. After investigations Greek police determined their illicit activities has started in October 2016. "
---
February 23, 2017
Greece needs debt restructuring, interest rate cuts: IMF's Lagarde - Reuters
"We are much more confident after the progress made by the Greek authorities to come in the direction of the institutions to satisfy the requirements that we have in order to engage in a program," Lagarde told German public broadcaster ARD after talks with Chancellor Angela Merkel in Berlin.
---
Discomfort in the streets: No subway, electric, tram Athens today - Ta Nea
"Suffering today for passengers and drivers in Athens because of the 24-hour strike workers on fixed transport. Due to the strike the metro trains, electric and trams are immobilized today."
---
Greece will need a fourth bailout due to unsustainable debt pile says former finance minister - UK Telegraph
"Greece will need a fourth bailout as its debts remain utterly unsustainable despite years of austerity and attempted reforms, according to George Papaconstantinou, a former Greek finance minister."
---
New Greek reforms will have no fiscal impact, says Tsakalotos - eKathimerini
"The minister, Euclid Tsakalotos, told Parliament the "basic parameters"of the agreement with its international lenders brokered on Monday were already broadly known. He did not elaborate any further."
---
Briefings are given by the government and the spokesman speaks for all, Tsakalotos says in Parliament - AMNA
"Briefings are given by the government and its spokesman speaks for the government as a whole, Finance Minister Euclid Tsakalotos commented in Parliament on Thursday, deflecting opposition criticism about his alleged "disappearance" from the media after Monday's Eurogroup."
---
February 22, 2017
German lawmakers to drop support for Greece bailout if IMF quits: senior MP - Reuters
"German lawmakers will not back further financial support for Greece if the International Monetary Fund withdraws from Athens's bailout program, the deputy parliamentary floor leader of Chancellor Angela Merkel's conservative bloc said."
---
Greece's Forgotten Teenagers - BBC
Video report
"There are an estimated two thousand three hundred unaccompanied migrant children in Greece, most of whom arrived from Syria and Afghanistan via Turkey."
---
Cyprus reunification stalled in row over 1950 vote - eKathimerini
"Talks between Greek Cypriot leader Nicos Anastasiades and Turkish Cypriot leader Mustafa Akinci were abruptly interrupted last week over a decision taken by the Greek Cypriot parliament to honor the 1950 "enosis" referendum seeking union with Greece.

The unofficial referendum, in which only Greek Cypriots voted and was carried by more than 95 percent in favor, presaged by more than 20 years the violent division of the island between ethnic Greeks and Turks. It was not recognized by Britain, which was Cyprus's colonial ruler at the time."
---
February 21, 2017
Greece calls on Germany to ease budget demands - AP
"Greece's government has called on Germany to drop what it described as "irrational" budget demands in the country's bailout program, a day after Greece and its European creditors agreed to resume talks on new reforms."
More Coverage:
Greece says Germany must drop demand for high budget surplus - eKathimerini
---
IMF's Lipton said progress made on Greece -Reuters
"Some progress has been made," David Lipton, first deputy managing director of the IMF, told reporters in Berlin. "we would like to be in a position to help Greece," he added.
---
Foreclosed Greek homes go under the online hammer - Capital GR
"Auctions of properties to settle bad debts are seen as key to returning Greek banks to health by helping reduce the burden of non-performing loans. These currently stand at roughly 110 billion euros, or 50 percent of the banks΄ total loans. Under pressure from its lenders, in the summer of 2016 the Greek government passed measures allowing the sale of delinquent mortgages and small business loans to international funds, a move seen by many as yet another betrayal by the SYRIZA-led government."
---
ToposText in running for Digital Humanities Award- eKathimerini
"Recently launched by the Aikaterini Laskarides Foundation, the ToposText app is an indexed collection of ancient texts and mapped places relevant the history and mythology of the ancient Greeks from the Neolithic period up through the 2nd century. It includes references to ancient cities, medieval towers and castles, modern museums and excavation sites."
---
February 20, 2017
Strike closes Acropolis, ancient sites in Greece - Washington Post
"Monday's protest was not directly related to Greece's bailout measures, but the country's left-wing government is under renewed international pressure to limit spending and agree with lenders on new austerity measures and reforms.

A union representing the striking workers is seeking additional staff and overtime pay."
---
Thirty-seven arrested after attack on the offices of SYRIZA - iefimerida
"Among 44 arrested were seven foreigners who ewill be prosecuted for violation of the Aliens Act... The other 37 were released."
---
Europe Wants Greece to Work Harder for Aid Payout - Bloomberg
"Greece's bailout auditors -- the European Commission, the European Central Bank, the European Stability Mechanism and the International Monetary Fund -- are racing to complete the review before the start of a busy national election season in which surging populist parties would make protracted negotiations politically difficult. Greece needs to stabilize its economy by the time its 86 billion-euro ($91 billion) rescue program expires next year so that it can begin financing its own obligations."
---
Meteora: Greece's spectacular monasteries in the sky - CNN
"Only a few hours from Athens at the fringe of the Plain of Thessaly, the town of Kalambaka plays host to Meteora's spectacular mountaintop attractions.

Windswept monoliths rise abruptly from the earth, with vertical cliffs forming a dramatic backdrop against the flat fields around them."
---
Cost of impasse over numbers is adding up - eKathimerini
One of the key areas of disagreement is Greece's fiscal performance. The government insists that the primary surplus for 2016 provides all the evidence needed that there should be no concerns about Greece meeting its fiscal targets in the coming years...

...There is skepticism on the creditors' side. Even before we get to debating how large last year's primary surplus was, some of those who are lending Greece money are not convinced that enough of the overperformance is structural and that much of it may be driven by one-off occurrences. It will require further scrutiny of the final data to come up with a definitive answer to this question...
---
February 19, 2017
Schaeuble denies 'Grexit' threat, says Greece on right path - Yahoo
I guess it depends upon how you define "threat"
"Schaeuble said in an ARD television interview that Greece would not have problems if it implemented agreed reforms, but would if it fails to carry these out."
---
'From bad to worse': Greece hurtles towards a final reckoning - UK Guardian
"At 71, the farmer rarely ventures from Proastio, his village on the fertile plains of Thessaly. "But everything is going wrong," he lamented on Tuesday, his voice hoarse after hours of chanting anti-government slogans.

"Before there was an order to things, you could build a house, educate your children, spoil your grandchildren. Now the cost of everything has gone up and with taxes you can barely afford to survive. Once I've paid for fuel, fertilisers and grains, there is really nothing left."
---
Greece Celebrates with Carnival Events Across the Country - Greekreporter
"The days of carnival are a time where people have a good time. The word "carnival" comes from the Greek word "apokries" and the celebrations take place over a period of time which begins around 10 weeks before the Greek Orthodox Easter and lasts up to what the Greeks call "Clean Monday" — known in many parts of the world as "Ash Monday," or the first day of Lent."
---
February 17, 2017
The IMF Contribution to amount to 5 billion. Euro and a primary surplus of 3.5% - Ethnos
"According to the report, the IMF now agrees with the position of the European partners that Greece will have to ensure the 2018 primary surplus of 3.5% of GDP."
---
EU official rules out review wrap-up before Eurogroup - eKathimerini
"The official, who declined to be named, said that at best, and if the leftist-led coalition accepts creditors' proposals, eurozone ministers will green-light the return of technical experts to Athens to continue negotiations."
---
Deja vu as Greece and lenders race to agree deal - Yahoo
Video Report at the link.
"European Union officials have urged Greece and its lenders to conclude a long-overdue bailout review quickly to safeguard economic recovery. But as Ciara Lee reports, with days to go until a key meeting on Monday, Athens is saying it won't ask for "a euro more" from its austerity-wracked citizens."
---
GRAPHIC-Two budgets, two speeds: Greece outstrips France - Reuters
The graphic in the Reauters article is here
"Greece's primary surplus - the budget leftover before debt obligations - is set to run at 2.2 percent of GDP this year and 3.7 percent next year.

France, however, is expected to post a 1.1 percent primary deficit this year and a bigger one of 1.3 percent in 2018. It is one of only five countries - along with Latvia, Estonia, Spain and Finland - due to run such a deficit in the next two years."
---
Greece will run out of money in July and its creditors can't agree on what to do - MSN
"The eurozone had wanted to settle the dispute over how best to manage Greece's debt pile before the Dutch national elections in March, to avoid turning a financial problem into something more political."
---
Greece's future hangs in balance - Dollar Business
"It is crucial for Greece to receive the 86 billion Euro bailout package in order to fulfill its interest obligations, which it will inevitably default on without external aid. The tug-of-war between the creditors and the Greece government has culminated in a stalemate, with neither party willing to budge from its position with respect to stringent reforms and spending cuts."
---
Greece disappoints with Q4 results - Custom PK
"The last three months of 2016 provided unexpected changes and slowdowns in Greece, these were all coming from a tremendous third quarter the country posted. The Greece's gross domestic product fell as much as 0.4% in the last quarter of 2016 as opposed to the booming 0.9% increase in the previous quarter. According to the survey conducted, the country's median estimate was 0.4% expansion, but recent results posted a total of 0.3% economic growth for the entire year."
---
February 16, 2017
Greece's plea: No more austerity under the bailout deal - AP
"Greece has been struggling for months to conclude negotiations with its creditors on spending cuts and reforms demanded by European creditors and the International Monetary Fund as part of its third bailout program. It hopes to reach an agreement in time for a Monday meeting of eurozone finance ministers."
---
Dijsselbloem: Greece would default if IMF decides to withdraw from programme - Capital GR
"Eurogroup chairman Mr. Dijsselbloem said on Wednesday during a speech at the Dutch Parliament that Greece would default if the Fund decides to withdraw from the programme, adding that his task as Eurogroup chairman is to stabilize the situation in Greece, something that is in the best interest of all involved parties."
---
Swift deal on Greece needed to avert fresh uncertainty - Reuters
"Inconclusive talks between Greece and its international creditors on economic reforms and debt relief have cast doubt over the future of Greece's 85 billion euro bailout program.

"There is a common understanding that time lost in reaching an agreement will have a cost for everyone," Valdis Dombrovskis told Greek news portal Euro2day."
---
Greece says "not a euro more" in cuts as EU officials call for speedy deal - Yahoo
"An agreement on the way forward for the Greek programme is absolutely necessary .... With (a) little effort from all stakeholders, (it) seems to me doable," Moscovici told reporters in Vienna.

Another EU official, who asked not to be named, said it would be better to conclude negotiations soon but there was no real financial crunch.

"The liquidity situation in Greece is benign," the official, who has in-depth knowledge of the negotiations, said.
---
Museums to be closed on Monday as staff walk out in anti-austerity protest - eKathimerini
"The union representing guards at museums and archaeological sites called on authorities to pay outstanding wages for weekends and holidays."
---
February 15, 2017
EU financial affairs chief says progress made on Greek bailout review talks - Euronews
"Moscovici said they are close to an acceptable compromise: "I am confident that if efforts are made by all sides, yes, we can make very good progress and move towards that agreement. When I look at the figures I see that Greece has recovered now."
---
Gucci's runway plans for Greece come a cropper - Yahoo
"The Acropolis is not for rent: Greece may be indebted, but the message over its ancient heritage is clear after it rejected a request from Gucci to hold a fashion show amid the ruins.

The decision was reached unanimously by the Central Archaeological Council (KAS), the guardian of Greek heritage, local media reported on Wednesday."
---
Greece, The IMF And The Eurogroup: The Nonsense Continues - Talkmarkets
"The IMF is partly responsible for delays in closing the 2013 review since it was unjustifiably (given the final outcome) asking for additional parametric fiscal policy measures even when it was more than clear that 2013 fiscal developments were pointing to a primary surplus large over-performance..."
---
The fire that transformed Thessaloniki - eKathimerini
"It was four years after the great fire of August 5, 1917, which razed most of Thessaloniki's historic center – homes, churches, mosques, synagogues, offices, stores and workshops – within 32 hours, destroying 9,500 buildings and leaving an estimated 77,000 people homeless: 55,000 Jews, 10,000 Muslims and 10,000 Christians.

Reconstruction began in earnest in 1921, on the basis of a radical rejuvenation plan."
---
February 14, 2017
Germany 'freaked out' as Greece 'could ditch EU currency for US DOLLAR' - UK Express
"Greece could be poised to humiliate Brussels by ditching the euro and instead choosing to be tied to the US dollar, Donald Trump's reported pick as EU ambassador has sensationally claimed."
---
EU officials express support for Greece as IMF holds ground - eKathimerini
"Few officials from either side believe a deal is possible by the February 20 Eurogroup. Senior Finance Ministry officials are said to be pinning their hopes on a possible meeting of eurozone finance ministers in early March. The aim is for the bailout review to be completed before mid-March when the Netherlands has elections.

What remains unclear is whether Tsipras will make concessions after strong criticism of the IMF over the weekend."
---
February 13, 2017
Germany wants Greece in euro zone, IMF says no special deals - Reuters
"Germany on Monday backed Greece to stay in the euro zone and the European Commission dispatched a senior official to Athens to persuade it to take on further reforms to salvage its bailout accord."
More Coverage:
EU's Moscovici heads to Greece for debt talks - Yahoo
---
Greece's Latest War of Words With IMF Imperils Review Deadline - Bloomberg
"Over the weekend, Prime Minister Tsipras lashed out again at the International Monetary Fund, one the institutions monitoring Greece's rescue, as the auditors insisted on legislation that would trigger further budget cuts if fiscal targets are missed. That gives Athens about a week to reconcile those differences. Even though the European institutions have disagreed with IMF projections and said Greece didn't need the extra measures to meet requirements set out in its 86 billion-euro ($92 billion) bailout, they have fallen into line to keep the fund involved..."
---
Bailout monitors expected to return to Athens despite tensions - eKathimerini
"In a speech before SYRIZA's central committee on Saturday, Tsipras lashed out at Greece's creditors, calling on them to revise their "irrational demands" of Greece.

"We will not agree to demands that are not backed up by logic and numbers," he said."
---
February 12, 2017
WWII bomb defused in Greece; 70,000 evacuees heading home - Fox News
"Authorities in the northern Greek city of Thessaloniki say an unexploded World War II bomb found under a gas station was defused Sunday and safely taken to an army firing range outside the city, paving the way for over 70,000 people to return home."
February 11, 2017
Greece says bailout deal close, Juncker says it's on shaky ground - Reuters
"European Commission President Jean-Claude Juncker, however, said the deal was "on shaky ground" because the International Monetary Fund had not decided what role it would play.

The comments came a day after Greece and its international lenders made clear progress towards bridging differences over Athens's fiscal path in coming years, moving closer to a deal that would secure new loan disbursements and save the country from default."
More Coverage:
Mitsotakis to present alternatives in Berlin - eKathimerini
---
Trump envoy says Greece is now more likely to leave the euro - UK Guardioan
"Days after being accused of "outrageous malevolence" towards the EU for publicly declaring that it "needs a little taming", Ted Malloch courted fresh controversy by saying Greece should have left the eurozone four years ago when it would have been "easier and simpler".

Malloch made his comments as financial markets began to take fright at the possibility of a fresh Greek debt crisis later this year. "
---
Illegally trafficked sarcophagus fragment returned to Greece - Fox News
"The item dates to 200 A.D. and depicts a battle between Green and Trojan warriors. It was stolen from Greece in 1988, then smuggled and transported through Europe before landing in New York City."
---
Greece's debt drama rears its head again, what is different this time around? - UK Telegraph
"Early on Friday, eurozone officials signalled that an accord between Greece and its creditors had been reached to enable smooth disbursement before July, when sizeable payments to the European Central Bank and private creditors are due."
---
February 10, 2017
Greece's lenders patch up differences - Reuters
Video report at the link:
"Euro zone lenders and the International Monetary Fund have agreed to put aside differences and present a united front at a meeting with Greece in the latest bailout impasse, a step towards agreeing what Athens must do next. But will the Greek government accept the terms? Laura Frykberg reports."
---
As Greece's debt drama rears its head again, what is different this time around? - UK Telegraph
"Early on Friday, eurozone officials signalled that an accord between Greece and its creditors had been reached to enable smooth disbursement before July, when sizeable payments to the European Central Bank and private creditors are due."
---
Can Greece Break Its Deadlock With Lenders? - WSJ
Interviewwith Economy Minister Dimitri Papadimitriou
"Most important thing is that there is a disagreement among us and the European Union leaders about the projections of the IMF on how the Greek economy will perform. We are sure that we have turned the corner. The results point in that direction since the third quarter last year, and therefore we will be on the road to recovery and significant growth, allowing us to deal with the obligations that we have in servicing the loans, once we have a clear idea what the restructuring will be. Both in 2015 and 2016, the primary surpluses have been much better than what the program required and therefore we are confident that the goals that have been set for 2017-18 will be met."
---
February 9, 2017
Germany's Schaeuble rules out cutting Greece's debt - Yahoo
"We can't agree a debt reduction for Greece, it's ruled out by the (European Union's) Treaty of Lisbon," the conservative politician [German Finance Minister Wolfgang Schaeuble] told ARD public television on Wednesday evening.

"For that, Greece would have to leave the monetary union," he said.
More Coverage:
German FinMin sees Greek debt cut only with Grexit - ekathimerini
Greece would have to leave the euro area, Schaeuble says - capital GR
---
Trump envoy says Greece is now more likely to leave the euro - UK Guardian
"...Malloch made his comments as financial markets began to take fright at the possibility of a fresh Greek debt crisis later this year. Shares fell and interest rates on Greek debt rose after it emerged that the EU was at loggerheads with the International Monetary Fund (IMF) over whether to give the country more generous debt relief. "
---
Greek unemployment unchanged in November, still eurozone's highest - eKathimerini
"The number of officially unemployed reached 1.1 million people. Hardest hit were young people aged 15 to 24 years, with their jobless rate dropping to 45.7 percent from 48.9 percent in the same month a year earlier."
---
Merkel and Tsipras agree to close 2nd review in February - Protothema
"The two leaders also talked about the Greek-Turkish relations, with Chancellor Merkel informing Mr. Tsipras about her talks with Turkish President Recep Tayyip Erdogan in Ankara. Their talks also included the Cypriot issue, the refugee crisis and matters of regional security and peace.

Mr. Tsipras underlined his commitment to a just and viable solution to the Cypriot problem and the significance of the implementation of the EU-Turkish refugee agreement."
---
Puerto Rico or Ireland? The choice facing Greece - Money Illusion
"Greece faces two options. One is to become a sort of ward of the EU, kept afloat by endless subsides, with a loss of sovereignty. Here a model might be Puerto Rico, or the US possessions of the South Pacific, or perhaps the Native American reservations within the US. These regions consume more than they produce, with the help of transfers from Washington.

But there is another model. When I was young, Ireland was quite poor. Articles were written explaining how the Irish poverty reflected some sort of flaw in the Irish culture, or even a lack of intelligence. But then Ireland adopted a neoliberal economic model, and it has now become one of the richest countries in the world (although that's a bit overstated, as its GDP exceeds its GNP due to heavy multinational investment.) Still it's a successful economy."
---
February 8, 2017
Draghi: Greece must complete second review and have sustainable debt to join QE - Capital GR
"According to AMNA, addressing the European Parliament΄s Economic and Monetary Affairs Committee in Brussels, Draghi explained that the sustainability of Greece΄s debt must be addressed before the ECB can proceed to buy Greek debt."
---
Fraport secures bank financing for the 14 airports - eKarthimerini
"Fraport Greece has reached an agreement with four international credit institutions and a local bank for the financing of the privatization project by the German-led consortium concerning 14 regional airports around Greece, according to banking sources."
---
Government and farmers in search of an effective dialogue - Efsyn
"I had from the beginning of rural protests calling farmers in a meaningful dialogue. The meeting next Friday with the Nationwide Commission block is first made to farmers who are currently in demonstrations, " said Rural Development Minister Evangelos Apostolou, in view of the meeting, adding that "...we hope to be meeting, not just for communication purposes but with a substantial content [discussing] the present and the future of agriculture. [Also] besides me, will participate the ministers responsible for tax issues, insurance, environmental ".
---
February 7, 2017
Greece: IMF in Disagreement Over Bailout Measures - NY Times
"Negotiations over Greece's reforms remain mired in disagreement. Greece opposes labor reforms and the IMF is at odds with European lenders over the extent to which the country's massive debts should be eased."
More Coverage:
Greece says will not yield to 'illogical' IMF demands in bailout review - eKathimerini
Asked about the bailout program stagnation, Greeks put the blame on Europe - NeoKosmos
---
IMF board says Greece needs further debt relief - Yahoo
"Most Directors agreed that Greece does not require further fiscal consolidation at this time," since the country already is expected to hit the 1.5 percent target. However, "some Directors favored a surplus of 3-1/2 percent of GDP by 2018," the statement said.

The IMF does not identify the board members in its statement, but also noted that the directors "stressed the need" to have "realistic assumptions about Greece's ability to generate sustained surpluses and long term growth," an issue at the heart of the fund's dispute with the eurozone.
---
Is Greece's future in the Eurozone at risk? - MSN
Video report
"The IMF is warning that Greece's debt is unsustainable and will become explosive in the long run. It is urging the government to speed up "
---
The reduction of the tax free will hit low income - Naftemporiki
"The obligation to pay first income tax after many years will have by 2018 more than 1.5 million low-paid and low pensioners, if the government proceeded to reduce the taxable income threshold at a level between 6,000 and 7,500 euros, as requested by the IMF . In addition, another 1.5 million farmers with very low incomes, unemployed, casual workers and other citizens with no or meager annual income will also be required to pay income tax."
---
Buried World War II bomb prompts evacuation in Thessaloniki on Sunday - eKathimerini
"The bomb was discovered during excavations at a gas station last week in the populous suburb of Kordelio, prompting an emergency meeting between regional authorities, the police and military experts on how to safely remove the aged explosive device."
More Coverage:
60,000 Thessaloniki Residents to Evacuate so WWII Bomb Can be Defused - Pappas Post
---
The pension system remains out of balance - Imerisia
"According to the reports examined yesterday at the Board IMF ... The pension system remains out of balance. IMF experts suggests further rationalization of current pensions by applying the formula of the benefits of the recent reform to existing pensioners. The pension cuts are in the order of 1% where the pension system deficit reaches 11% of GDP (four times more than the average Eurozone deficit of 2.5% of GDP). "
---
February 6, 2017
Germany: If IMF goes, Greek program is over - Protothema
"According to a German Finance Ministry spokesperson, Germany estimates the IMF will remain on board the Greek fiscal adjustment program. When asked during a press briefing what would happen if the Fund decided to leave the program, spokesperson Juerg Weissgerber was blunt saying that in the event the program would be terminated."
---
Was Greece's Deficit Inflated? - WSJ
"Andreas Georgiou, Greece's chief statistician from 2010-2015, stands accused of inflating the country's budget deficit on orders from the European Union and the International Monetary Fund to justify Greece's unpopular bailout program."
---
Creditors maintain pressure on Athens for reforms as IMF role remains unclear - eKathimerini
"...There are fears in Brussels that the risk of a return to the instability of the summer of 2015 will grow further if Athens does not take steps to legislate measures following Monday's keenly-awaited meeting of the International Monetary Fund's board."
---
European sources: Will the IMF insist on 4.5 billion in cuts? - Iefimerida
"...[the] optimistic assessment is based on the IMF showing a readiness to throw out the requirements both as to the measures to be voted onin Athens as well as the measures for the debt to be presented to the European block. In particular (based on the reading by the Greek side) the requirement for reductions of 4.5 billion is no longer on the table..."
---
February 5, 2017
Greece hopes migrant burden will turn into boon - Yahoo
"In Athens, over one million euros ($1.08 million) has been injected into the economy via a refugee housing programme, financed in part with the EU funds.

The funds help pay for rents several months in advance, for prepaid supermarket cards and metro and bus tickets, and the salaries of about 100 people hired to carry out the programme."
---
Olympiakos beats Iraklis 3-0 to keep 13-point lead in Greece - USAtoday
Defending champion Olympiakos beat Iraklis 3-0 Sunday in the Greek league to keep its 13-point lead over Panionios and PAOK.

Panionios beat Xanthi 2-0, and PAOK defeated Asteras 3-2.
---
The Death of Liberalism in Greece - Greek Reporter
Despite its failures, the programme agreed by the IMF, the European Commission, the European Central Bank and the Greek government did work. At the end of 2014, the economic figures showed a surplus, a return to growth and a small drop in unemployment. After five years of austerity, everything indicated that Greece was following the same recovery path as Cyprus, Portugal and Ireland. This very short success story was lost in the drama that followed Syriza's electoral win and subsequent unsuccessful negotiations in early 2015."
---
February 4, 2017
The IMF Should Get Out of Greece - Bloomberg
"The IMF should never have gotten into Greece in the first place. As late as March 2010, with concerns about the Greek government's ability to pay its debts roiling markets, Europe's leaders wanted the IMF to stay away...

...European governments and the IMF lent Greece a vast sum to repay its existing creditors. Greece's debt burden remained unchanged and onerous, and the most vulnerable Greeks were forced to accept crippling austerity to repay the country's new official creditors. The economy quickly and predictably went into a tailspin.

... Even when the IMF recognized the error of its ways, it didn't change course. An internal "strictly confidential" report, later made public, acknowledged that the program was riddled with "notable failures," including the lack of private debt restructuring and excessive austerity."
---
Greece is in a mess but not at the brink - Reuters
Hopeful analysis from Reuters writer John Foley, though his comment "Investors are not assuming the worst" only makes sense if Foley's assumption that everyone in positions of power are trying to make only rational decisions instead of political ones.
"Who benefits if Greece defaults on its debts? Neither its creditors nor its obstreperous government. That is the best reason to hope that tense talks on whether the country deserves the next slice of an 86 billion euro bailout will end amicably...

...That leaves the next move to Syriza. If Prime Minister Alexis Tsipras really feels creditors are asking for too much, he can call an election. That would probably hand power to the rival New Democracy party, which might be able to persuade creditors to take a softer position. Equally, a new government might just inherit the same problems."
---
Foreign Minister: Greece not "chicken" at Cyprus negotiations - Tornos News
[Foreign Minister Nikos Kotzias] said that the Greek side is not dogmatic in its approach and has the flexibility needed for a good compromise but will not make concessions that lead to a bad, flawed compromise.

The minister said he was satisfied with the progress in the talks so far...

As a positive example, Kotzias referred to a major shift in Britain from a traditionally pro-Turkish stance to the current view that Turkey cannot "maintain western and interventionist rights."
---
Turkey Warns Greece Over Military Drill In Aegean - Turkish NY
"About reports claiming Greece had ordered military reinforcements in Kos island, Muftuoglu said: "Greek military drill is a clear violation of international law."

... He said Ankara would take all legal actions to defend its right over the Aegean Sea."
More Coverage:
Athens sticks to low-profile responses as Ankara ups rhetoric over islets - eKathimerini
Tsipras: 'There are no gray zones in the Aegean' - Amna Gr
---
February 3, 2017
Grexit? Greece again on the brink as debt crisis threatens break with EU - UK Guardian
"...a perfect storm is brewing.

Bailout negotiations between Athens and its creditors have stalled. The possibility of Grexit, or euro exit, has re-emerged and bond yields have soared. The yield on two-year Greek government bonds has risen from 6% to 10% in less than two weeks as spooked investors have dumped their holdings. And the shrill rhetoric last seen at the height of the crisis in 2015 has returned."
---
New Metron Analysis poll shows ND leading by a 10.2% margin - Capital GR
"...a new poll by Metron Analysis conducted for Ant1 TV, New Democracy leading by a 10.2% margin in the vote intention. Specifically, ND is polling at 25.8%, with Syriza at 15.6%.

The Golden Dawn is third at 5.6% and is followed by the Communist Party (5.0%) and the Democratic Coalition (4.9%)."
---
Antigone being pushed out of Greek high schools - Protothema
Bizarre effort to remove one of the most-read ancient works about the abuse of power by the state against the individual. Sophocles' tale includes the main character (Antigone, the daughter of the previous late king of Thebes) appealing to tradition, religion and family ties for the right to properly bury her dead brother who was killed in the Thebian civil war. The current King Creon over Thebes decides this is not possible, the dead brother is a rebel against the state and has forfeited his rights. Creon's decision sets a series of events in motion that goes far beyond just cursing a dead body with being left humiliated and exposed above ground, but splits his kingdom and wrecks his family.
Could the Greek Education Ministry chose a more representative piece of literature for this sort of crazy action?
"The Panhellenic Association of Philologists (PEF) have reacted strongly against the plan by the Greek Education Ministry to scrap the teaching of classical play Antigone of Sophocles in high school. The association issued a statement expressing its its opposition to the proposed circular, which insists that the ancient classical play should be taken out of the curriculum, while the compulsory gender and addictions studies should be included in weekly thematic units. The statement stresses that not even under the 7-year military dictatorship had the teaching of Sophocles's Antigone been suspended..."
---
Greek-Turkish relations, Cyprus issue and programme review dominate Tsipras-Merkel's meeting - AMNA GR
"...Merkel briefed Tsipras on her contacts with the Turkish leadership and more particularly as regards peace and stability in the region, the refugee issue, the Cyprus problem as well as EU-Turkey relations.

On his part, Tsipras underlined his commitment to finding a fair and sustainable solution to the Cyprus issue and stressed the importance of the EU-Turkey agreement."
---
Turkey says Greek military exercise on Kos breached international law - eKathimerini
"The Turkish foreign ministry said it was aware of Greek media reports that Greek special forces had parachuted onto Kos and said the exercise was a breach of a 1947 treaty that banned all such training on the island.

A Greek defense ministry source confirmed there had been a scheduled exercise at the beginning of the week involving parachutists.

"The training schedule of the Greek armed forces is not going to stop," the source told Reuters.

Turkey warned it could take action if necessary."
More Coverage:
Turkey says Greek military exercise on Aegean island breached international law - Reuters
---
February 2, 2017
Turkey and Greece Trade Jabs in Island Dispute - NY Times
"The exchange is the most public disagreement over the tiny islands' sovereignty since 1996, when soldiers from both countries landed on them before American-led mediation persuaded both sides to leave the area.

Turkey disputes Greece's claim that the islands — known as Imia in Greece and Kardak in Turkey — entered Greek ownership in 1947, after first being assigned to Italy in 1923 following the fall of the Ottoman Empire."
---
Greece reports mass Turkish air incursions as tensions simmer - Reuters
"A statement by a Greek deputy shipping minister in early January on plans to make 28 small Aegean islands habitable stoked Ankara's ire.

"Greece is trying to take advantage of Kardak and similar rocky areas. Greece will not be permitted to open new areas here," Turkish Deputy Prime Minister Veysi Kaynak said during a roundtable interview with reporters on Wednesday."
More coverage:
Turkish fighter record violations in the Aegean - 138 in one day! - Iefimerida
---
Around 10,000 refugee children to attend school this month - eKathimerini
"Some 10,000 refugee and migrant children up to the age of 15 will be attending Greek schools by mid-February, according to the Education Ministry... "
---
February 1, 2017
Greece says wraps up talks with Total-led venture for offshore gas drilling - eKathimerini
"In October, Greece named a consortium of France's Total, its biggest oil refiner Hellenic Petroleum, and Italy's Edison as the preferred bidder for the offshore gas drilling block in the Ionian Sea."
---
Turkish Vice President, Veysi Kaynak: We will not allow Greece to exploit Imia - Protothema
"...Greece was trying to exploit the Imia islets, something the Turkish military would not permit. "The rocky isles of Kardak (how Turkey refers to Imia) and similar isles, are subject to exploitation by Greece, but the Turkish government will never allow Greece to create new spaces around them"
---
Greek court says Turkish servicemen must stay in custody - eKathimerini
"The court on Wednesday upheld police arguments that they should be detained for three months pending examination of their asylum bids, due to national security concerns."
---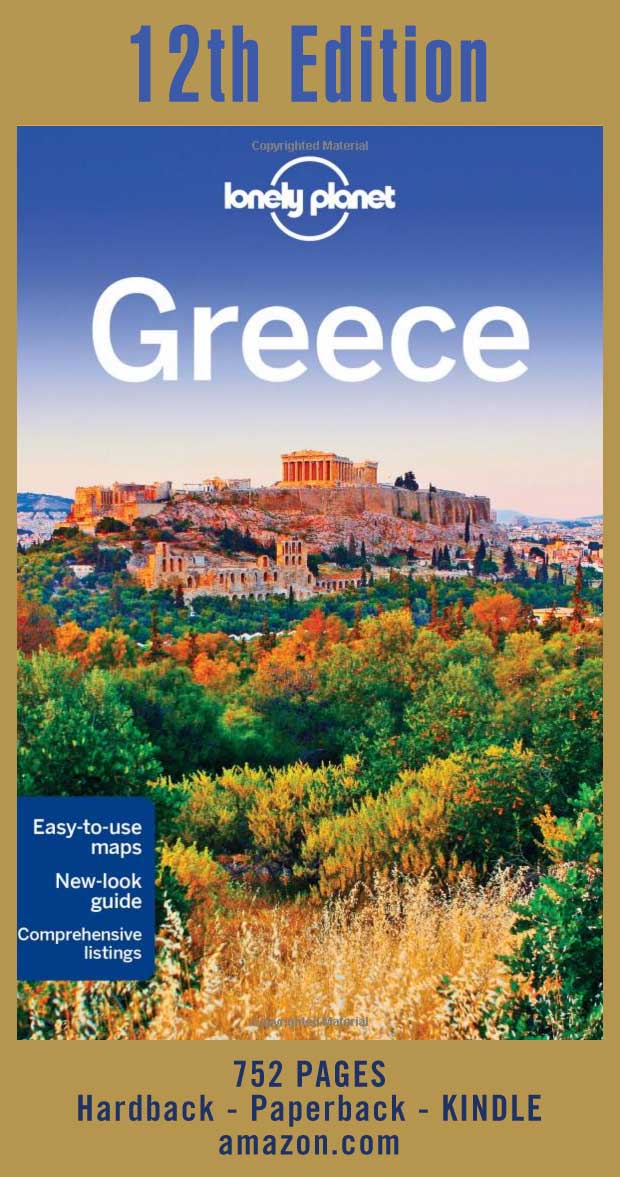 ---
---
---