Greece and the economic crisis
May 27, 2017
Turkey, Greece in a war of words over Cyprus - In Cyprus
"Yet again, Ankara, in order to serve its geopolitical interests, and Mr. Akinci, lead the negotiating process to a dead end, due to supposed disputes over methodology, because they are unwilling to discuss the core of the Cyprus problem, which are guarantees and security," [Greek Foreign Ministry, Stratos Efthimiou] added.

"These are matters which are closely connected to the nature of the Cyprus problem, which is by definition a problem of illegal invasion and occupation of Cyprus by the Turkish military,"he said.
---
UN envoy in Athens after conference hopes dashed - eKathimerini
"The meeting comes on the heels of the Norwegian diplomat's announcement on Friday that he was ending his shuttle diplomacy between rival ethnic leaders in the bid to continue peace talks in Geneva, because they had failed to agree on the conditions. "
---
Toskas: Democracy is always strict with vigilantes - AMNA.gr
"...it was confirmed that the booby trapped envelope had undergone security screening at the parliament and the sender has been identified. Asked if there was a security gap, the minister replied: "We will fill any (security) gaps that may have existed." "The government and the police are working systematically to bring to justice the perpetrators of the terrorist attack," Toskas underlined.
---
Pre-planning for Israel-Cyprus-Greece electric connection almost complete - in-cyprus
"The electric conductor connecting Cyprus to Israel, Greece, and from there Europe, named the EuroAsia Interconnector, is at the final pre-planning stage which is 50% EU-funded.

The European Union has approved co-funding of €14 million from the total €29 million which is the estimated cost of the pre-planning surveys. The surveys are a series of studies which begin in June 2017 and are estimated for completion in 2020."
---
May 26, 2017
Greece on track to reach a deal with creditors within 3 weeks, IMF official says - CNBC
"The biggest guarantee that Greece and its creditors will finally reach an agreement on its debt burden is the upcoming payment deadlines that will force through a deal, an IMF official has told CNBC.

Though the IMF official is confident of an agreement on debt, they doubt that Greece will stop being an economic headache for the euro zone.

"Let's be honest, it will take 20 years to fix Greece," they said."
---
The remains of 17 Greek soldiers killed in Cyprus finally return to Greece - Protothema
"They are the sailors of the "Phaethon" torpedo boat that was sunk by Turkish aircrafts in 1964 and the commandos of the "Noratlas" transport aircraft that was shot down in 1974 in Nicosia. There are also the remains of other soldiers that lost their lives defending Cyprus in the various battles against the Turkish invading forces.

...President Anastasiades expressed his deep gratitude and the undying love of Cyprus to the heroes and their relatives, stressing that their sacrifice gives us the right today to continue the struggle for the end of the Turkish occupation of the island."
---
Petropoulos: decrease of pensioners with pension below 500 euros - Imerisia
"...Petropoulos provided an example of farmers, saying that "the 87 euro premium paid each month by 90% of farmers, medical care and pension much greater than that enjoyed, because the farmer did not take retirement over € 450 ' .

He added, "it can reach or even exceed EUR 2,000, always depending on the contributions paid." He said, "I brought an example farmers, because it was a part of the population completely sidelined, without the same security rights of other Greeks..."

Petropoulos: "Recently viewed reports that 1.2 million pensioners receive a pension of less than 500 euros or at this amount.... "
---
Lucas Papademos of Greece Is Hurt When Bomb Explodes in His Car - NYT
"It was not clear whether the bomb had any connection to a cluster of parcel bombs this year. In March, parcel bombs were sent from Greece to the offices of the German finance minister, Wolfgang Schäuble, and to the International Monetary Fund's offices in Paris, and eight similar bombs were intercepted by Greek counterterrorism officers. The bomb sent to Paris went off, injuring a worker; the others did not.

A Greek guerrilla group called the Conspiracy of the Cells of Fire claimed responsibility for the bomb sent to Mr. Schäuble."
May 25, 2017
IMF: Differences narrowing with Europe over Greece debt relief - Business Recorder
"Everyone is optimistic that agreement can be reached and hopefully can be reached at the next Eurogroup meeting" in mid-June, IMF spokesman Gerry Rice.

However, disagreements remain over Europe's forecasts for growth and budget surpluses in Greece after 2022, and the fund is "looking for more realism in the assumptions," Rice told reporters.
---
Tax hikes have failed to pay off - eKathimerini
"The recent hikes in indirect taxes have not fetched the desired results, leading instead to a 247-million-euro shortfall in state revenues, according to figures issued on Wednesday by the State General Accounting Office.

...Of course this won't appease the Finance Ministry as there is no sign in the data collected that the lag in revenues is coincidental or temporary. Ministry officials believe the gap will again be covered in the latter half of the year when income tax payments start (the first installment is due by end-July) followed by the Single Property Tax (ENFIA)."
---
President Pavlopoulos: Partners should deliver on their promises - AMNA
"The Greek President underlined that Greece has the right to ask its partners to deliver on their promises since Greece has already met its commitments. He added that following the conclusion of the programme review, there is only one aim: growth."
---
Study: Earthquakes Threaten 8 in 10 Greeks - Greek Reporter
"Eight in ten Greeks are potential victims of earthquake tremors, while Greece ranks tenth to be potentially hit by a tsunami, a study says.

The study is conducted by the Joint Research Centre of the European Commission and is called Atlas of the Human Planet 2017. According to the study, 80 percent of the Greek population are at risk of being earthquake victims."
---
Prime minister to plug Greece's role at NATO summit - eKathimerini
"The summit will also have added value in terms of interest due to the attendance of US President Donald Trump and newly elected French President Emmanuel Macron.

Apart from meeting with Albanian Prime Minister Edi Rama, Tsipras's aides said he will most likely hold brief meetings on the sidelines of the summit with both the French and American leaders, German Chancellor Angela Merkel and, possibly, Turkish President Recep Tayyip Erdogan as well."
---
Traveling to Greece? Give Athens a chance - Intrepidtravel
"Take it from me. I lived in the city for six months, and found it to be non-stop fun. Not only are there a plethora of ruins (it was the heart of Ancient Greece, after all) but the youthful buzz, the insane nightlife, and delicious eats means it really has a ton going for it. So, before you spend one solitary day here before venturing out to the gorgeous Greek islands, take a second to consider whether you can really visit all these hotspots in just a quick visit. (Short answer: no.)

Athens is home to the most breathtaking ruin – the thing everyone comes to (rightly) see and photograph – the Parthenon. The former temple, which dominates the hilltop Acropolis, is magnificent. Dedicated to the goddess Athena, you really have to pay a visit to see why it's considered one of the greatest cultural monuments in the world. You could spend hours here just wandering around and soaking up the history."
---
The Stunning Blue Caves of Zakynthos Island- Popsugar
"You can take a dip into the clear blue waters surrounding Zakynthos Island in Greece where you'll find the famous Blue Caves.

The arches formed thousands of years ago through erosion. Their geological formations are noteworthy alone, but the name comes from the hue of the sea that reflects onto the cave walls. The largest cave, Kianoun, can be visited by boat, and many of the boats are available to tourists for rent. You can swim around the caves yourself, but exploring the formations that continue underwater should be limited to experienced swimmers and divers."
---
May 24, 2017
Just a fraction of debts to state may be paid - ekathimerini
"No more than an eighth of the sum of the expired debts to tax authorities can be collected, as the Independent Authority for Public Revenue considers just 11.4 billion of the 92 billion euros of taxpayers' arrears to be collectible, with the greatest chance of collection being from small debtors."
---
Wrestling Defeat From The Claws Of Victory - seekingalpha
"The key sticking point so far is the scheduling of future primary surpluses (budgetary surplus before the debt servicing costs are factored in). The Eurogroup insists on these surpluses running at 3.5% of Greek GDP for the first 5 years following 2018, declining to 2% or 2.2% (depending on the version of the draft agreement) for 2023-2060.

In very simple terms, such commitments are absolutely bogus (and dangerous). They are bogus because there is absolutely no way anyone can project growth rates out to 2060 from today that can be in any way reasonably accurate to predict primary surpluses. They are dangerous because they will shackle Greek governments to running buffer funds to compensate for possible recessionary and non-cyclical shocks to the primary surpluses. These buffers will imply underinvestment within the Greek economy (public investment) over the long term. Which, of course, will damage the Greek economy and increase the risk of non-compliance with the deficit rules."
---
Greece Debt Deal on Slow Path as IMF and Germany Dig In - WSJ
"Late on Monday night, Germany and the International Monetary Fund found a formula on Greek debt that Greece couldn't swallow: Let's talk again after the German elections.

Greece is now expected to come under heavy pressure to accept, by mid-June, an agreement between its creditors to postpone further discussion about restructuring its €315 billion ($353 billion) debt."
---
Greece's 'In The Sky' Monasteries Have Withstood Time, War, And Many Odds
Online Video Report - basically travelogue for possible tourists - about Meteora
---
The grand-daughter of Eleni, executed by the communists, advertises Greece all over the world - Protothema
Young Eleni Gatzogianni first started as a writer in glamorous women's magazines writing for fashion, beauty, and so on, before turning to writing and travel literature. At the same time, she started a family with a Nicaraguan coffee merchant and has two "Greekaraguan" – as she describes her young children. She travels all over the world and definitely once a year in Greece. With the exception of two quite long periods when he moved to our country, Nicholas Gatzogiannis' daughter lives permanently in Worcester, Massachusetts.

Eleni N. Gage, as she is known, has in recent years voluntarily assumed the duties of an informal ambassador of Greece. She tells in every occasion and all over the world the beauty of our country, her distant homeland, her own and her ancestors', with great enthusiasm: "If I had signed a premarital agreement, it would contain the condition that every year my husband, Emilio, should accompany me to Greece", was the phrase by which Eleni Gage chose to start her tribute to Milos in "Condé Nast Traveler".
---
May 23, 2017
Greece Has the Resources to Heal Itself - Bloomberg
"After all these years, Greece still has a large resource it could use to fix the problem. The Athens think tank diaNEOsis found last year that the country loses between 6 percent and 9 percent of economic output in unpaid taxes -- at least 11 billion euros. The government's efforts to collect that money are often bizarre. Greeks, for example, are offered tax allowances if they spend a certain share of their income in non-cash form -- for example, 20 percent of an income that exceeds 30,000 euros a year -- and threatened with fines if they spend less. The government recently unveiled a piece of software that's supposed to check tax declarations against bank deposits dating back to 2002. Both measures create a bureaucratic mess for taxpayers, who need to keep or retrieve lots of records and receipts, but they hardly stop people from hoarding cash outside the banking system. Greece has far more self-employed workers than the European average, and, according to diaNEOsis, they hide up to 60 percent of their income."
---
German Finance Minister Sees Deal for Greece in Three Weeks 'if All Goes Well' - NYT
Speaking in Brussels, Schaeuble said no agreement had been reached on Monday, with the International Monetary Fund (IMF) proving to be difficult in the talks and one member state refusing to back a deal.

The German government is not blocking anything, it is just sticking to the rules...
---
Greece fails to win debt deal, as UK budget deficit widens - The Guardian
From Athens, Helena Smith reports: Without singling our Germany by name, Dimitris Tzanakopoulos told reporters: "Some cannot say 'yes' to reforms...but no to the restructuring of the debt."

"The solution presented yesterday corresponded neither to the targets that had recently been set nor the sacrifices of the Greek people."

That's a reference to the extra creditor-mandated pension cuts and tax hikes the Greek government pushed through parliament last week.
---
Tzanakopoulos says Greece can get 'clear' deal at June Eurogroup - eKathimerini
"We decided that it was preferable to work a few more days so we can achieve a better solution at the next Eurogroup," Tzanakopoulos told a media briefing.

"So we can have a clear solution and by that we mean with a clear determination of medium-term measures for debt [relief] so that the IMF can give the okay for debt viability," he added, referring to the International Monetary Fund.
---
New deadline for Greece set after another stalemate - Post Star
"Greece once again failed to get approval from its European creditors to receive the next batch of bailout loans that it needs to meet a debt repayment hump this summer. It also failed to secure an agreement on the sort of debt relief measures it can expect to get when its current bailout program ends next year.

Without the loans, Greece faces another brush with bankruptcy. The Greek government had hoped that Monday night's meeting of the eurozone's 19 finance ministers would at least have seen it cleared to get the money. After all, it legislated for further cuts and reforms last week to meet creditor demands."
---
IMF needs more realism in euro zone assumptions on Greece - capital.gr
"The International Monetary Fund needs to see more realistic euro zone assumptions about Greece΄s economy and more detail on planned debt relief measures to join a bailout, IMF΄s European Department head Poul Thomsen said.

...The basis of the discussions is a promise made by euro zone lenders in May 2016 which spells out some assumptions for the possible debt relief. The IMF wants euro zone governments to spell out the various measures in more detail."
---
Germany's Government Blocks Debt Relief for Greece, Despite Austerity Measures - Breitbart
"The terms of the bill include the following: relief.

Income tax increases will generate revenues of €1.9 billion. Pensions will be cut up to 18%, saving €2.3 billion.relief.

Asset sales: Sale of stakes in railways, Thessaloniki port, Athens International Airport, Hellenic Petroleum and real estate assets, to generate €4.22 billion in 2017-18. relief.

The main purpose of the talks was to get the IMF to join in the bailout. The IMF does not want to provide any more bailout money because it believes that Greece's debt is unsustainable, unless the Eurogroup agrees to give Greece more debt relief.

Germany's irascible Finance Minister Wolfgang Schäuble won't agree to release new bailout funds to Greece, unless the IMF participates. But with German elections approaching, Schäuble also won't agree to further debt relief for Greece."
---
Greece fails to reach bailout deal with eurozone finance ministers - RT.com
"Greece needs more emergency cash to avoid a default in July when the country faces debt repayments of nearly €7.3 billion.

To get a new installment of bailout funds, Athens has already approved tax rises and additional pension cuts.

However, the EU ministers concluded that the country has not made enough progress on that front and still needs to take further measures."
---
Schaeuble Pressed for Greek Debt Relief by German Election Rival - Bloomberg
"Greece's financial woes spilled over into the German election campaign, with Foreign Minister Sigmar Gabriel calling on the country's creditors to get serious about debt relief.

Gabriel, a Social Democrat, said Greece has upheld its side of the bargain by passing the latest measures to meet bailout terms, meaning it's time for creditors to end "political blockades" and flesh out plans for possible debt relief envisaged in 2018. That contrasts with guarded comments by Finance Minister Wolfgang Schaeuble, a Christian Democrat, who said euro-area finance ministers were discussing the matter on Monday in Brussels."
---
Schäuble and Gabriel clash over Greek debt relief - politico.eu
"On Monday morning, Schäuble and France's Le Maire acknowledged that the Greek parliament had last week backed further austerity measures in order to secure the bailout cash. However, Schäuble made clear that there would be no talks about further debt relief during Monday afternoon's meeting in Brussels.

"We're not talking about a new program but the implementation of the program agreed in 2015," he said, stressing that no "additional measures" would be considered before the current program ends in 2018."
May 22, 2017
---
Greece looks for debt help after backing further cuts - KSL
"The left-led Greek government hopes that a package of measures, including further spending cuts and economic reforms, passed by lawmakers last week will be enough to break the logjam and allow the so-called eurogroup to release a new bailout installment, without which the country would struggle to meet its debt servicing obligations in July. Agreement will also accelerate negotiations on easing Greece's debt repayment terms."
---
Germany 'must not isolate itself' with Greece stance - in-cyprus.com
"A spokeswoman for the conservative-led finance ministry added that everybody wanted a solution "in the interest of Greece", adding it was up euro zone finance ministers to find a solution during talks in Brussels later on Monday.

Euro zone finance ministers and the International Monetary Fund will seek a deal on Monday on Greek debt relief that balances the IMF's demand for a clear "when and how" with Germany's preference for "only if necessary" and "details later"."
---
Greece΄s Eurobank stays profitable in first quarter - Capital GR
"The third-largest Greek lender by assets, reported net earnings of 37 million euros ($41 million), down 4.7 percent from 38 million in last year΄s final quarter.

The bank, which made an annual profit of 230.1 million euros last year, after losing 1.18 billion euros in 2015, said operations abroad were also profitable in the first quarter."
---
Greece's has met EU's conditions for fiscal deficit, Moscovici says - amna.gr
"Greece has met EU's conditions for its fiscal deficit, namely its reduction under 3.0 pct of GDP, European Commissioner for Financial Affairs Pierre Moscovici said in a press conference during which he presented European Commission's recommendations for each country.

However, Moscovici clarified that the official decision for the suspension of the excessive deficit procedure will be taken after a comprehensive political decision for the Greek issue is reached."
---
May 19, 2017
Greece passes austerity measures - UK Guardian
"Ahead of Monday's eurogroup meeting, Greek MPs have passed a series of new austerity measures introduced to help release the latest tranche of bailout funds from the country's creditors. While the forthcoming get together of finance ministers is likely to be a long and possibly contentious one, the Athens stock market welcomed the Greek vote and is currently up 0.25%."
---
Tsipras: 'In 2018, Greece will exit the memorandum programmes' - Athens News Agency
"In his first adress to parliament, Tsipras said that by the time the European elections come around in May 2019, Greece will have exited the memorandum programme since 2018 and the positive measures will have already provided relief to hundreds of thousands of Greek households.

"The review is concluding and after seven whole years we are heading toward a comprehensive agreement to extricate the country from the memorandums. We are passing to a positive agenda for the country and society," he said."
---
May 18, 2017
More protests, strikes ahead of major austerity vote - Miami Herald
"No more tax theft," they chanted. Pensions have been cut sharply over the past seven years as successive Greek governments have slashed spending in return for bailout money to avoid bankruptcy.

Their protest comes a day after a general strike disrupted services across the country. Ongoing stoppages have kept ferries tied up at port for three days and played havoc with public transport.

Left-wing Prime Minister Alexis Tsipras is seeking parliamentary approval for the pension cuts and further tax hikes through 2020, as part of an agreement with international bailout creditors to release the next bailout installment.
---
Social security measures soar to 6.5 billion euros since 2015 - eKathimerini
"Greeks are increasingly unable to meet their social security dues, with the collection rate of the Single Social Security Fund (EFKA) in March coming to less than 55 percent. In January – EFKA's first month of operation – the collection rate had stood at 69.3 percent and in February it dropped to 60.1 percent.

Although EFKA will not issue any official collection data, sources say that in March less than 55 percent of the contributions due were paid, estimated at about 140 million euros."
---
Pro-Migrant Activists in Greece Under Investigation for Sexually Exploiting Migrants - Breitbart
"The European Commission announced there would be a formal investigation, saying that members of a so far unnamed organisation may have sexually exploiting migrants they worked with in Greece.

The Commission has also confirmed it will be investigating the organisation on charges of corruption and has suspended all its EU funding, Salzburger Nachrichten reports.

The EU commission has said the priority will be first taking care of the victims of the alleged abuse. The Greek government has also been informed of the situation. The EU's anti-fraud agency Olaf will also be involved in the investigation against the pro-migrant organisation."
---
Potential travel chaos in Greece as more strikes announced - Travel Mole
"The Panhellenic Seamen Federation members, who walked out for 48 hours yesterday, will go on strike again on May 18 and 19.

The UK Foreign Office (FCO) is warning that all passenger ferry services across Greece are likely to be cancelled for a further two days as a result. Ships will remain in ports, it said.

Flights will also be disrupted this morning due to a four-hour strike by Greece's air traffic controllers, starting at 11am."
---
Eurozone official: ΄Discussion on debt still the most difficult issue΄ - Capital GR
"According to AMNA, the same official pointed to persistent differences between the institutions and certain member-states, however, noting that the forecasts currently gave a 50-50 chance of a final agreement on Monday.

The discussion on the debt remained the most difficult issue to be resolved by Eurozone finance ministers on May 22, the official added, while the obstacle to a final agreement was to find a solution that satisfies all sides.

The official pointed out that the decision of the Eurogroup in May 2016 was the basis for the discussion on the debt and that this was already quite detailed regarding the medium-term debt relief measures. The institutions and some member-states had different opinions on how these measures could be made more specific, the source added."
---
QE is not a Panacea: Stournaras - Tanea
"The participation of Greek bonds in the quantitative easing program (QE) will help return the country to the markets in 2018, but this is not a panacea, or so stressed the governor of the Bank of Greece, Yannis Stournaras, in an interview published by Rolitico.

He believes that the greatest danger threatening the country at this stage is the possibility of withdrawal of the International Monetary Fund from the Greek program..."
---
Clashes in Greece as thousands protest austerity - My San Antonio
"A small group of protesters threw gasoline bombs and fired flares at riot police after the marches ended in Athens. Police responded with tear gas. The clashes broke out after peaceful marches involving around 12,000 people.

In a separate evening protest, more than 3,000 police, firefighters and coast guards angry at impending pay cuts gathered outside parliament chanting slogans. A small number tried to force their way past police guards into the building and were repulsed."
---
---
May 17, 2017
Hundreds of Thousands Strike in Greece as Cuts Near Approval - NY Times
"The effects of the strike, which came in response to pledges from the leftist-led government of Prime Minister Alexis Tsipras to Greece's international creditors, were widespread: Flights and public transportation were disrupted, ships remained anchored in ports, government offices were closed and hospitals operated with limited staff.

In a statement, the Greek civil servants' union, Adedy, called the austerity measures "barbaric." It decried what it called the "looting of wages and pensions" and a "sellout" of state assets, referring to plans to privatize the state power board and other public bodies."
---
Quake jolts Rhodes - eKathimerini
"According to the Athens Geodynamic Institute, the tremor's epicenter was 24 kilometers southwest of the neighboring island of Halki at a depth of 10 kilometers."
---
Clashes in Greece as thousands protest austerity - My San Antonio
"A small group of protesters threw gasoline bombs and fired flares at riot police after the marches ended in Athens. Police responded with tear gas. The clashes broke out after peaceful marches involving around 12,000 people."
---
In Greece's deepening financial crisis, one family's struggle - NY Daily
"They live in a tiny, 49-square-metre apartment with their four small children and burn wood to heat their home in winter. Food is cooked on a small gas stove, and hot water is scarce.

The only evening light is the blue glare of a TV screen, for fear of racking up more debt. Five-watt lightbulbs provide a dim glow. The life they had hoped for appears as far away as ever."
---
What Merkel and Tsipras agreed on debt - Imerisia.gr
"... according to an announcement from the Office of the Prime Minister's Press, Alexis Tsipras on Tuesday morningheld a telephone conversation with German Chancellor Merkel Angkela. The focus was the issue of Greek debt. The two leaders agreed on the necessity and feasibility of finding a solution in the next Eurogroup [meeting on May 22]."
---
Thousands demonstrate in Greece in general strike over new cuts - citizen ZA
"We want to send a decisive message to the government, the European Union and the International Monetary Fund that we will not let them cut up our lives," Alekos Perrakis, a senior member of Communist union PAME, told reporters.

The mobilisation is aimed against new pension and tax break cuts forced on Greece by its EU-IMF creditors in return for bailout cash.
---
May 16, 2017
---
What does Greece tell us about the AS/AD model? - econlib.org
"Does NGDP matter for Greece? I'd say yes and no. Here's an analogy that might help. Suppose that we measured the NGDP for Detroit and Houston, and discovered that Houston's NGDP was rising fast while Detroit's was flat. Would we say that "AD shocks" explain the divergent paths of those two cities? Clearly not---Detroit has serious structural problems. Both cities are part of the US, and both face the same monetary policy at the national level.

So while I view the national NGDP as being almost completely under the control of the Fed (with an appropriate policy regime), at the local level, variations in NGDP tend to reflect supply-side factors."
---
Cat and mouse: Migrants and police in Greece - msn.com
Video report at the link
"Many migrants in the port of Patras, Greece are prepared to take huge risks to try to reach Italy. BBC News spoke to one of them, 17-year-old Mustafa."
---
Greece: Latest cuts extend austerity to decade mark - Business Insider
"Lawmakers in Greece are starting a four-day debate on a new package of spending cuts that will extend the number of years Greeks have lived under austerity to more than a decade.

...Greek public finances are currently being propped up by a third successive bailout, monitored by European Union institutions and the International Monetary Fund."
---
May 15, 2017
Turkish vessels violate Greek territorial waters after Tsipras, Erdogan meet - eKathimerini
"Hopes that tension between Athens and Ankara would subside after the meeting between Prime Minister Alexis Tsipras and Turkish President Recep Tayyip Erdogan on Saturday were dashed on Monday after two Turkish missile boats entered Greek territorial waters off the southeast Aegean island of Agathonisi."
---
Greece's Varoufakis reveals the worst kept secret in Europe in his tell-all book - Marketwatch
"The European Union, and especially the eurozone, is a German empire.

The new capital of Europe is not Brussels — let alone Strasbourg, the home of the European Parliament — but Berlin. The ultimate power of the EU is not the president of the European Commission, but the chancellor of Germany.

That's the takeaway from " Adults in the Room : My Battle With Europe's Deep Establishment," the sensational memoir by the ill-fated, but colorful, former Greek Finance Minister Yanis Varoufakis."
Amazon link: Adults In The Room: My Battle With Europe's Deep Establishment by Varoufakis
---
Greece Considers Extending EU Austerity to a Decade - Breitbart
"Greece is currently in the midst of its third bailout program — the current three-year program expires in the summer of 2018 and could be worth up to 86 billion euros ($95 billion) in total. In return for the money, the government promised to enact a series of austerity measures as well as economic reforms — its progress is continually monitored by institutions from the European Union and the International Monetary Fund.

While the austerity measures has seen Greece's public finances improve, the draconian spending cuts have seen poverty rates surge to more than 35 percent, high in relation to the EU average under 24 percent."
---
May 14, 2017
The Greek economy is now managing "austerity" OK - Marginal Revolution
... with all the catch-up they could be doing (but please don't assume that all or even most of the output gap represents potential catch-up). Still, the Greek economy is not shrinking, even though Keynesian fiscal theories predict it should be.
May 12, 2017
Greece eyes bond sale amid optimism over debt deal - Market Watch
"Earlier this month, Athens reached a deal with international creditors on fresh austerity measures that would unlock the next payment in its EUR86 billion bailout program ($93.48 billion).

But the bigger goal is a deal to restructure its EUR315 billion debt, possibly by stretching out maturities, capping interest rates and postponing interest payments."
---
EU Commissioner: Greece must pay due attention to digital market to get ahead - Tornos
"In the last two years, Greece has paid greater attention to the digital market, it is heading in the right direction but more needs to be done," Ansip said. The areas that needed to be improved included public-sector digital services, which must offer more efficient and cheaper services to citizens and thus create additional demand in the private sector, he noted.Greece's 'success stories' in this area included electronic medical prescriptions and the electronic tax portal, but a great deal more could be done, such as the 'single digital ID' introduced by Ansip's native Estonia using a smartcard, he pointed out."
---
May 11, 2017
European Commission 'Snips' Greece's Economic Forecasts - Greek reporter
"Specifically, the European Commission sees growth of 2.1% of GDP in 2017 and 2.5% in 2018 (compared with 2.7% and 3.1% respectively as the Greek government projected).

The government deficit is projected to fall to 1.2% of GDP in 2017 and to a surplus of 0.6% in 2018. In the Commission's winter forecast, the deficit was slightly lower for 2017 (1.1%) and the surplus slightly higher for 2018 (0.7%)."
---
Greece's OTE first-quarter core profit drops 1.7 pct
"A sluggish economy in Greece after seven years long debt crisis and three international bailouts in turn for tax hikes and wage cuts has also dented operations. But hefty spending in new high-speed VDSL broadband services and a fast-growing pay-TV business have helped the group win back fixed-line customers. Earnings before interest, tax, depreciation and amortisation (EBITDA) came in at 304.1 million euros ($331 million) in the first three months of the year, down from 309.3 million euros a year earlier."
---
Greece Says Bailout Review Conclusion Will Help Outperform Growth Forecasts - US News
"After six months of wrangling, Greece reached a deal with its foreign lenders last week on reforms and spending cuts it needs to implement in the coming years, paving the way for the conclusion of a key bailout review. But the delays have already hurt economic activity in the crisis-hit country. The European Commission on Thursday cut its growth forecast for Greece to 2.1 percent from 2.7 percent this year."
---
Greece Eyes Bond Sale Amid Optimism Over Debt Deal - WSJ
"As Greek assets rally on optimism of a deal to restructure the country's crushing debt, Greek government officials are planning a bond issue—the first by the country in three years—possibly as soon as July or September."
---
Cities urged to 'embrace new reality' of mass migration - eKathimerini
"...In Athens, for example, which struggled to cope with the arrival of thousands of refugees fleeing the war in Syria, some rent subsidies were provided to allow migrants to move into central parts of the city with access to key services and support networks.

"While we have managed 'the crisis within the crisis,' our biggest challenge remains how to successfully absorb newcomers in our society," wrote Athens Mayor Giorgos Kaminis in the report, explaining that migrants could help counter-balance Greece's population decline."
---
May 10, 2017
Capital controls to stay till at least end of 2018 - eKathimerini
"Greece will spend at least three-and-a-half years under the restrictions of capital controls as their abolition is not expected to come any earlier than the end of 2018, according to a competent credit sector source.

...Almost two years after the capital controls were imposed, by next Tuesday, according to the agreement with the creditors, the Bank of Greece and the Finance Ministry have to present a road map for the easing of restrictions."
---
EBRD: 2% growth in Greece in 2017 - Naftemporiki
"A growth rate of 2% already noted this year in Greece, the European Bank for Reconstruction and Development (EBRD) reported. In 2018 estimated that the GDP growth will reach 2.2%. "
---
IMF likely to take part in Greek bailout, Slovak finance minister says
"The International Monetary Fund is likely to take part in the financing of Greece's third bailout, Slovakia's finance minister, Peter Kazimir, said on Wednesday.

Speaking at the EBRD's annual meeting in Cyprus, Kazimir said the IMF's involvement was crucial for euro zone governments, who might approve the next package of aid by next month."
---
Greece's Economic Crisis Is Seriously Affecting Our Younger Generations - Huffington Post
"She is a 36-year-old woman, well educated and very good in the field that she has been working in for the last eighteen years.

However, it seems like these successes are not enough when you are forced to survive in Greece, where you have to ask every month for your salary, call or send e-mails to your boss reminding him that he has to pay your accrued income."
---
Greece's olive oil stars at New York International Olive Oil Competition 2017 - Tornosnews
"Greek extra virgin olive oils more than doubled their awards at the New York International Olive Oil Competition compared to last year. In spite of a difficult harvest year and competition from 910 olive oils from 27 countries, Greeks took home their highest number of awards and claimed their best success rate in the history of the competition."
---
The Greece ETF Suddenly Looks Extremely Bullish - ETF Daily News
"The source of Greece's partial stock market recovery (note that GREK is still 60% off its all-time highs set back in 2014) is quite clearly Emmanuel Marcon's election victory in France. Investors had been on edge that if populist candidate Le Pen won the election instead, that it would lead to France perhaps leaving the EU — or at a minimum, vehemently opposing further Greek bailouts."
---
Italy, Greece Look to Macron to Help Douse Anti-EU Fires - VOA News
"The ruling parties in heavily indebted Italy and Greece hope his enthusiasm for the EU will help them see off challengers such as Italy's Five Star Movement, which wants a referendum on ditching the shared euro currency.

A Greek official said Tsipras and Macron had an amicable discussion in which Macron noted his previous support for Athens in tough bailout talks with EU powers.

"I supported the need for a change of stance towards Greece," the official quoted Macron as telling Tsipras. "It is certain that if I'm elected we will work closely together to ensure that Europe meets the needs of our generation."
---
May 9, 2017
EBRD investments in Greece to hit 2 bln euros by 2018 - UK Daily Mail
"The EBRD will be investing in Greece up until the end of 2020. Given the limited time, the bank has been frontloading its investments.

It has laid out 250 million euros to help recapitalise the country's four big banks, provided 186 million euros of long-term financing to Fraport-Greece to upgrade 14 regional airports and committed 300 million euros to renewable energy projects.

"When we run out of deals to do, we will have done the job," Dziurman said. "But we are a long way from that. We're here to help the economy recover, the sooner we can do it, the more it will help."
---
Number of Chinese Tourists Visiting Greece to Rise 10-Fold - Bloomberg
"Tourism accounted for over one-quarter of Greece's gross domestic product in 2016, according to the Greek Tourism Confederation. Visitor numbers in 2016 reached 28.1 million, up 7.6 percent from 2015. Tourists generated 13.2 billion euros ($14.5 billion) in travel receipts, according to the Bank of Greece. Of these travelers, 150,000 came from China, Beijing says.

"Greece is a very safe place for visitors," said Qian who is also president of Fosun's Tourism and Commercial Group. There are also good opportunities for tourism investments in Greece, he said.

Fosun is in discussions to buy existing hotels and resorts, or for the construction of new ones, in Greece by its fully owned portfolio company Club Med SAS. An increase in Chinese visitors to Greece would eventually lead to direct flights from Beijing and Shanghai to Athens, Qian said.

The 54 year-old Qian said the situation in Greece has changed since the company first invested in Athens-based luxury goods retailer Folli Follie Group in 2011. "Greece's economy is recovering now and can also deliver very good opportunities for foreign investors," he said. "We look at the figures from retail sales and of the tourism sector," and see the improvement."
---
Greece Closer Than Ever to Debt Relief Deal - marketpulse
"Greek Prime Minister Alexis Tsipras kept up his demand for debt relief from international lenders on Tuesday, saying Athens was close to securing a solution to ease its debt mountain but that creditors must meet there commitments."
---
Millions of euros in funding for refugee housing wasted - eKathimini
"It is a very serious matter that 2.5 million euros in European Union funding for the development of housing units for unaccompanied young refugees is going to waste due to opposition from local residents to having such a unit in their area, but also major delays by the state in putting the funds to their proper use. We're talking about a program that is paid for with European funds from the Directorate-General for European Civil Protection and Humanitarian Aid Operations (ECHO)."
---
May 8, 2017
Greece turns against EU: Support plunges as Greeks face more austerity from Brussels - UK Express
"The survey by Dianeosis found 59.6 per cent wish to remain in the euro, compared to 73.9 per cent in April 2015.

Analyst Nikos Marantzidis said: "In international terms, we would say that we're seeing the emergence of an intense and potentially-threatening euroscepticism, which challenges Greece's place in the European Union."
---
Who is Greece's Eurovision Song Contest 2017 entry? Demy set to perform This is Love – All you need to know - UK Sun
"Greece started competing in the Eurovision Song Contest in 1976 and have featured 36 times since.

The Mediterranean nation has won the competition once in 2005 with the song My Number One, performed by Helena Paparizou."
---
ECB unlikely to ease up on tough love for Greece, but that may be in investors' best interest - Global Times
"Greek 10-year bond yields have fallen over a percentage point to 6 percent since April as Athens reached a deal with creditors on reforms. That should unlock enough funds to pay back bonds due in July. The next boost will come if the ECB decides Greek debt is good enough to buy as part of its money-printing scheme. That in turn depends on the kind of restructuring Greece and its creditors agree."
---
Greece's mainstream parties welcome Macron victory - eKathimerini
"Emmanuel Macron's victory is a breath for France and for the whole of Europe," leftist Prime Minister Alexis Tsipras tweeted. "I am sure that we will work together closely for Europe to change its course, re-inspire its people, not to live the far right nightmare ever again."

The Greek government is counting on Macron's support in the upcoming talks between the country's lenders to relieve its mammoth debt."
---
Great Flavors Brings Quality Products of Greece to America - iReach
"The series started at Boston's Top of the Hub restaurant where Michelin Starred Greek chef, Michael Psilakis hosted a cooking demonstration preparing traditional Greek dishes using these certified products. Chef showcased the various flavor profiles of feta, Naxos Gruyere and pistachios with delicious dishes including Watermelon and Feta; Saganaki with Bitter Greens, Lemon & Extra Virgin Olive Oil; Pistachio Crusted Misty Knolls Chicken with Pistachio & Extra Virgin Olive Oil "Butter" and Greek Yogurt with Honey Drizzle.

The following day in Manhattan, The Greek in Tribeca, hosted a cooking demonstration and luncheon featuring an assortment of classic Northern Greek inspired dishes and Greek wines. The event featured lunch and a cooking demonstration by its Executive Chef Dionisis Liakopoulos. Dishes presented included Greek n' Cheese using the Feta and Naxos Gruyere; Spanakopita Tart with Yogurt Feta Ice Cream; Rack of N.Z. Lamb; Pistachio Crust, Tourlou (Greek Ratatouille) and Feta Cheesecake."
---
May 7, 2017
Greece paves way for debt relief after late night deal - XboxOneZone
The government is keen to secure the approval of bailout funds at that meeting but also the specification of measures for medium-term debt relief. Greek Finance Minister Euclid Tsakalotos was cited by the Wall Street Journal as saying that Greece and its creditors had agreed on a round of austerity measures and economic overhauls to keep the 86 billion euro ($93.86 billion) bailout program going.
---
EU Commissioner Moscovici: Macron will be Greece's ally - Tornos
"Moscovici said that being friend of Greece means, on the one hand, encouraging it to accept the responsibilities and follow the efforts for reforms until the end but it also means solidarity from its partners. Commenting on the second round of the presidential elections, the French Commissioner noted they are important for Greece, but also for all Europeans, because "in the second round you have an opposition which is almost a caricature, between a candidate who wants to destroy Europe, who wants to take France out of the euro and a candidate who is pro-European and pro-Europe."
---
Greece reaches new debt relief deal with creditors - ibusinesslines
"In a joint statement with Greece's European lenders, the International Monetary Fund said: "the Greek authorities have confirmed their intention to swiftly implement this policy package". Greece has been pushing for measures on debt relief.

What Greece's creditors haven't figured out, however, is how to make Athens' debt affordable.

Tsakalotos added he was certain that the agreement would enable Greece to secure debt relief measures from its creditors, which he has said is vital to spearhead recovery in the country's struggling economy."
---
Emmanuel Macron: I support a Greek debt restructuring - Protothema
"His position on Greece is most likely just a empty promise, as he would not risk engaging in a head on collision with Berlin, which has ruled out any such prospect of a debt relief. In fact, his economic advisor, Jean Pisani-Ferry has made his positions clear in the past on the Greek issue, claiming that the Greeks were fully responsible for the problem, adding, however, that there needed to be a European solution to the matter."
---
On May 18 voting for measures and countermeasures - efsyn
"On May 18 will be discussed and voted on measures of agreement for the closure of the evaluation by the plenary of the House.

This was stated by chairman of the House in a conversation with reporters, clarifying that the bill will be introduced for discussion with the urgency to committee on 15 May, will be completed in two meetings, on 17 and 18 will be completed in plenary."
---
May 6, 2017
Greece's privatisation agency appoints new chairwoman - Reuters
"May 5 Greece's privatisation agency (HRADF) has appointed executive director Lila Tsitsogiannopoulou as its new chair, it said on Friday."
---
PM defends deal to wary MPs - eKathimerini
"Hoping to sweeten the pill of further austerity, he said that any savings this year will be distributed to the Greek people, as was the case in 2016.

Even though he acknowledged that the government was forced to make some difficult concessions, such as pension cuts, Tsipras insisted that he got the best possible deal, claiming it will give much-need "breathers to millions of citizens" as, he said, it is "balanced" with "zero fiscal impact."
---
For Chanel Cruise, Karl Lagerfeld Brings Greece to Paris - NYT
"The weather was, perhaps, the only factor Chanel couldn't control. Rather than going to Greece, the fashion house brought Greece to Paris. What could be a larger display of its might? Perhaps presenting the collection in Greece itself; Mr. Lagerfeld had originally wanted to show at a historic venue, but was vetoed by the country's officials, company representatives said. Hence the decision to show in Paris. (Earlier this year, the Central Archaeological Council in Athens also publicly rebuffed Gucci in its bid to stage its cruise show on the Acropolis. Instead it will be held in Florence.)"
---
May 5, 2017
EU to cut Greece 2017 growth forecast to around 2 percent - Reuters
"The revision -- which brings the Commission closer to International Monetary Find projections -- is likely to increase pressure on Greek lawmakers to adopt a reform deal reached at staff level with euro zone lenders this week.

Greece's parliament must approve it before euro zone finance ministers release a new tranche of bailout funds.

The Commission will release its new forecasts on EU countries' growth and macro-economic performances next week, as part of a regular assessment of the European Union economy conducted three times a year by the EU executive."
---
May 4, 2017
Extra million tourists set to come to Greece this year - eKathimerini
"Greek tourism is projected to record an all-time high in terms of arrivals this year. However, no one is yet able to predict whether that positive development will also be reflected in tourism revenues or if the phenomenon observed last year will be repeated, with a rise in visitors but a drop in takings.

In a meeting with reporters on Wednesday the president of the Hellenic Hotel Federation and next chief of the Greek Tourism Confederation (SETE) Yiannis Retsos said that this year the occupancy rate and the number of nights spent by tourists at hotels will post new highs..."
---
Greece rejects new extradition request for Turkish soldiers - DW.com
"A Greek court on Wednesday blocked Turkey's second request for the extradition of three Turkish soldiers who fled the country last year in the wake of a failed coup.

The court accepted arguments made by the prosecutor that the men would not receive a fair trial and would place their lives in danger upon returning to Turkey.

"They may be subjected to torture and inhumane behavior," the Greek prosecutor said."
---
May 3, 2017
With deal in bag, government shifts its focus to debt talks, QE - eKathimerini
"The new measures – which include fresh pension cuts, tax hikes and changes to the labor and energy market – are to go to the House in one bill and the so-called countermeasures – chiefly social welfare benefits – in a separate bill, he said.

After the vote in Athens, the agreement will be the focus of a meeting of eurozone finance ministers on May 22.

The government is keen to secure the approval of bailout funds at that meeting but also the specification of measures for medium-term debt relief."
---
Greece, Foreign Lenders Reach Deal on Bailout Reforms - Leisure Travelaid
"In a joint statement, the creditors said Tuesday's agreement "will be the basis" for an overall review of Greece's economic performance and "will now be complemented by further discussions in the coming weeks on a credible strategy for ensuring that Greece's debt is sustainable".

The Greek government has agreed another bailout deal with its European creditors in exchange for further wide-ranging economic reforms, averting the prospect of a default when big debt payments become due in July and allowing negotiations around reducing its debt pile."
---
Greece, lenders reach deal on bailout reforms - Frozenmail
"The fourth memorandum is a joint achievement of Tsipras and [Panos] Kammenos", he said, adding that the deal has committed the country to measures beyond the current government's term in office.

The IMF says Greece can not maintain high primary surpluses unless it adopts more austerity and is granted further debt relief by the EU. Ministers in Athens have struck another deal with their global creditors to be able to get their hands on the next installment from a $94 billion bailout programme.
---
Greek Austerity Deal Opens Up Potential Path Out of Bailout - Capital.gr
"Enormous obstacles remain. Greece΄s serious problems mean the International Monetary Fund doesn΄t expect the country to grow more than 1% in the long term.

The insistence by Greece΄s creditors on large budget surpluses means the country, whose government debt is 179% of GDP, will live with extremely tight budgets for many years.

Greek banks are immersed in nonperforming loans, which make up 45% of all lending, contributing to a steady contraction in private credit since late 2010. And officials privately don΄t expect a wholesale solution to that problem soon."
---
May 2, 2017
Greece agrees to new bailout terms - and more austerity - foxnews
"Following months of tough negotiations, the Greek government agreed to make another round of pension cuts in 2019 and commit to new tax increases after the current bailout program ends next year.

In return, creditors will resume loan payouts, and start talks on how to ease the country's debt burden, which stands at nearly 180 percent of the country's annual GDP."
More Coverage:
Greece agrees to reform deal - Euro News
---
Greece Agrees to Tighten Belt Again in Return for Further Bailout - NY TImes
"The agreement — the culmination of months of talks — paves the way for the transfer of more than 7 billion euros, or about $7.6 billion, of emergency funds to Athens. It also comes before a series of elections in France, Britain and Germany in the coming days and months, with European officials eager to avoid giving fuel to far-right parties."
---
May 1, 2017
Ex-Defence Minister Tsochatzopoulos released on bail - Protothema
"Mr. Tsochatzopoulos, who was serving a 20-year sentence after being found guilty of receiving bribes via military procurement contracts, reportedly collected the bail money via friend donations. The development comes a day after a court turned down his appeal to for a reduction of the bail amount. The former PASOK Minister is waiting for the final administrative details to take their course before exiting the prison hospital ..."
---
Nonstop via Emirates. New York (EWR) to Athens, Greece for $581 R/T - airfarespot
"Information is valid at time of publication. So sometimes you may not find the price mentioned in the post (ex. after several days of the original posting date)."
---
Schaeuble says Greece on track to receive delayed bailout - ibtimes
"Creditors had demanded the reforms in exchange for a tranche of €7bn (£5.9bn) in aid that Greece needs to fulfil debt obligations in July.

European officials also resumed an audit of Greece's compliance with bailout conditions on 25 April.

"If the Greek government upholds all the agreements, European finance ministers could complete the review on May 22 and then soon after that release the next tranche," Schaeuble was quoted as saying by Reuters."
---
Berlin eyes compromise with IMF, report says - eKathimerini
"According to the report, Schaeuble has asked ministry officials to outline a possible agreement with the Washington-based Fund on Greek debt restructuring.

"The Germans would be willing to back down on the following IMF demand: For the government to provide a detailed document on the measures for debt relief," the report said."
---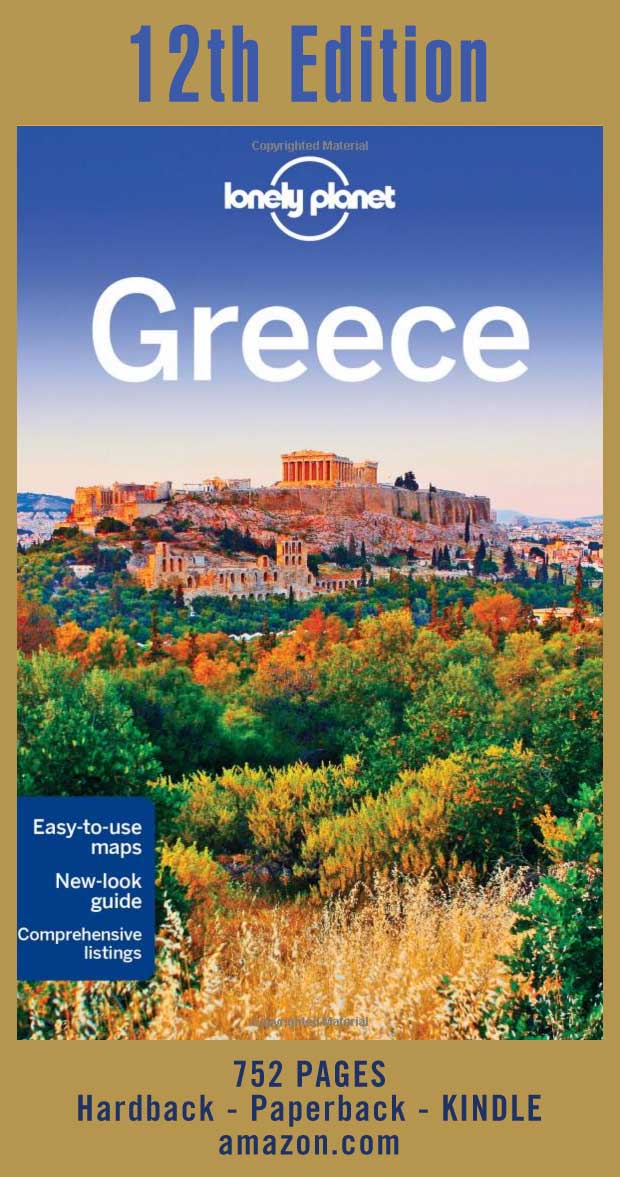 ---
---
---