Greece and the economic crisis
---
---
December 16, 2017
Mitsotakis: We are ready to change Greece - Naftemporiki
"The president of the ND said that "the struggle until the elections will not be easy," adding: "Let's understand that Mr. Tsipras can withstand the worst mud, the slander, the vagacity of his government."
More on this: ND conference to focus on hammering out policy goals - eKathimerini
---
Intensified class war - Author: Yannis Varoufakis - efsyn.gr
"Look at the latest figures published by the EMPA: Currently, 560,000 Greeks and Greek women currently work to 384 euros per month per month! Is there anything better to show the intensification of class war than this simple, crazy statistical data?
When Varoufakis says about the United States "..in a country where car-free life is unbearable, as to go to the house or even in the nearest grocery store has to cover enormous distances.." he betrays a rather simplistic picture of American travel, as there are tens of millions who use the public transportation of large, congested urban areas where an automobile is an unnecessary luxury. Nor does his description fit the many suburban areas of the United States which are teaming with competing grocery chains, and are crowded to such an extent to make long distance travel unneeded for the purchase of food. That said, there are areas where his portrayal is true, however it is not normal or standard.
---
Education Minister Gavroglou opens a window for election of the Islamic mufti in Komotini - Protothema
"In an interview the TV channel of the Greek parliament, to be aired on Friday at 9pm, he stressed that "a serious discussion with the minority on the issue of a reasonable election of muftis must be had".
---
More News
Greece postpones port sale after Russia's Promsvyazbank bailout - Reuters
First vulnerable child refugee arrives in UK from Greece under Dubs scheme - UK Guardian
Cyprus joins Greece and Egypt to fight terror and human traffickers - Tornos News
Tsipras: Europe not Properly Addressing its 'Excessive Social Deficit' - Greek Reporter
Tzanakopoulos: The refugee problem has come to stay - TaNea
Commerzbank: There will be no new program for Greece - Possible preventive loans as a safety net - Liberal GR
---
December 15, 2017
Strike brings Greece to standstill - Euro News
"Euronews' correspondent in Greece says the government argues that the economy is already improving and austerity will soon be a thing of the past. But workers and the unemployed claim they are the losers in the country's crisis and will never regain what they have lost."
---
Greek broccoli enters European markets - Fresh Plaza
"Last year, many vegetables were destroyed due to frost in January. "However, the weather is good so far. Although Greece has been hit by some bad weather last month, this has had no consequences for Greek broccoli. "For some the weather was perfect!"
---
Greece's annual inflation rose 1.1% in November - Keep Talking Greece
This brief article is accompanied by a funny cartoon (see at the link).
"The statistics service, in a monthly report, attributed this development to an increase in the prices of tobacco, transport and telecommunications."
---
More News:
Cyprus Cooperation with Greece and Egypt reinforces efforts to tackle challenges in the region - Parikiaki
King and Queen of Greece's grandson has debut on American soap opera - Royal Central
---
December 14, 2017
Cyprus, Egypt, Greece agree to bolster maritime security - ABC News
Erdogan, take notice:
"The defense ministers of Cyprus, Egypt and Greece have agreed to step up cooperation in combating drug, weapons and people trafficking in the east Mediterranean and to share information on countering the threat of terrorism."
---
Greece criticises European Union chief over refugee quota comments - iphonefresh
[EU President since 2014 Donald Tusk] "...will set a six-month deadline for EU leaders to reach unanimous agreement on reforms to the European asylum system, but will propose alternatives if there is no consensus."
---
New underwater discoveries in Greece reveal ancient Roman engineering - UK Guardian
"Underwater excavations at Lechaion, the ancient harbour of Corinth, provide insight into engineering by the Roman Empire."
---
More News:
Greece's jobless rate eases to 20.2 pct in third quarter - Reuters
Senthen: First the program is completed and then the debt - Naftemporiki
ECB lowers emergency funding cap for Greek banks to 24.8 billion euros - Reuters
---
Acropolis and Pireas from Lycabettus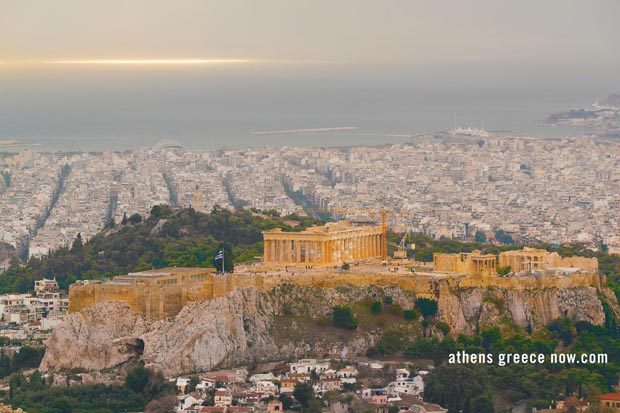 ---
December 13, 2017
Chinese Investment in Greece and Sino-Greek Relations - Greek Reporter
"According to the IIER report, "the growing footprint of Chinese investors in Greece aims at the attainment of at least one significant goal – the construction of a cross-border transport corridor from the Mediterranean to Central Europe. This would then allow China to meet two more strategically important objectives: (i) the reduction of transportation cost; and (ii) improved access to and increased presence in the European market, but also to the south of the Mediterranean."
---
Transport in Greece to be Affected by Walkouts on December 14 - Greek Travel Pages
Stoppages coming: Public transport employees (the GSEE and ADEDY unions) in Athens on Thursday, December 14 will strike:
"Buses and trolleys will operate only 9am-9pm and the metro will operate from 9 am until 4pm."
Also, ferries: Pan-Hellenic Seamen's Federation (PNO) will strike. More details at the link.
---
More News:
Draft bill to allow marinas' management transfer to local bodies in Greece - Tornos News
Greece rolls over 3-month T-bills, yield drops - Reuters
Macedonia's Zaev set to warm up ties with Greece, Kosovo - LA Times
Netflix launches in Greece - rapidtvnews
Greek court backs Russian suspect's extradition - eKathimerini
New York stock exchange celebrates Greece - Customs Today
---
December 12, 2017
Greece: On the Road to Recovery? - BBC
Ed Butler begins this audio report on the economy with an on site survey of an Athens seafood market, with attendant background noises, and Butler contrasts the trouble of the recent past with the perceived improvements of the present, listing the variety of foods available.
A number of (English speaking) voices then provide brief statements and anecdotes about the economy. A particular voice (Paul Kazarian) describes how Athens of 2012 is being eclipsed by a better Athen's economy of 2017. But other (Greek) voices say that the economy is functioning as slowly for them as it ever has, and that the announcements of good improvements isn't necessarily being trusted.
An overview of the situation is provided by a long section featuring Christos Megalou, CEO of Piraeus Bank.
"After years of stalling, the government has agreed to international lenders' demands that the banks start selling off some of their repossessed homes. It is a highly sensitive issue in this country, where homes are often family heirlooms. We hear from Christos Megalou, CEO of Greece's largest private lender, Piraeus Bank."
---
Greece's alarm at EU plan to scrap migrant quota scheme - Times UK
"Greece has expressed alarm at plans by Brussels to scrap a scheme to reallocate refugees throughout EU member states, fearing that it could turn the country into a permanent repository for migrants."
---
Macedonia's Zaev set to warm up ties with Greece, Kosovo - Fox
"Zaev, in power since spring, has vowed to improve relations with Greece, which has opposed Macedonia's name since it declared it and won recognition by the United Nations after Yugoslavia's breakup in 1991."
---
Europe's Healing Starts and Ends With Greece - WSJ
"Greece's third bailout program is due to end in August 2018. Ireland, Portugal and Cyprus have all exited their bailouts; only Greece remains"
---
Tsipras struggling to contain in-party dismay over old and new measures - eKathimerini
"His meeting on Monday with SYRIZA lawmakers representing the Aegean islands is seen as yet another reflection of the sort of pressure he is coming under from within his own party."
---
More News:
Greece: 2nd climber dies on snowy slopes of Mt. Olympus - Washington Post
Christmas Bazaar for Greece's Strays Dec 9-10 in Athens - Keep Talking Greece
AKP MP proposes reconversion of Hagia Sophia into mosque after Trump's Jerusalem decision - Protothema
Tusk: Abolition of mandatory refugee quota - efsyn
---
December 11, 2017
Greece Is On The Mend - But There is More Still To Do - Forbes
"The quiet third review marks an important milestone. All parties are now looking forward to the fourth and final review in mid-2018, and a realistic prospect of exit from the bailout program. Two years ago, few would have thought this possible.

...But there is no doubt that Greece has taken one hell of a beating. In the last seven years its economy has shrunk by nearly a third. Although Greece is now growing, the years of depression have taken their toll. Even Athens, that great and proud city, looks distinctly run down: its apartment blocks are visibly crumbling, and every available surface is covered with graffiti. Outside Athens, living standards are distressingly low for a Western country."
---
Greece's Dimitris Vitsas: As the global threat evolves, so too must the defense industry - Defense News
"Our country is an open field for the development of entrepreneurial activities in all sectors of the economy, particularly in the defense industry. We have strong, indicative examples of successful cooperation in aeronautics, joint production of ammunition and so on.

The territory of Greece is the gateway to a large area within which the developing markets of the Balkans, Black Sea, Middle East and North Africa are located. Each investment in Greece has an efficiency multiplier that gives a significant dynamic."
---
December 10, 2017
Erdogan, on Landmark Visit to Greece, Sets Diplomacy Aside - NY Times
"Mr. Erdogan has been raising the issue of the Lausanne Treaty since last year's failed coup, calling it unfair, a public stance that is considered provocative not only toward Greece, but even in Turkey because it questions the very legitimacy of the republic that was established on the foundations of the treaty.

...In a speech last year at the presidential palace, he similarly criticized the treaty and those who negotiated it.

"They tried to sell us Lausanne, as a victory," he said at that time. "Look now to the Greek islands. We gave away these very near islands. Is it a victory? Those places were ours. Why? Those seated at the table were not up to challenge. Because they could not deliver, now we are having problems."
---
Christine Lagarde: Need to restructure Greek debt - AMNA GR
"Debt restructuring is needed so that the future of the Greek economy can be sustainable," said the head of the International Monetary Fund, Christine Lagarde, in the Italian newspaper Il Sole 24 Ore.
---
More News:
Burning plastic, adult nappies and a mental-health crisis: Camps on Greece's Aegean islands at breaking point - UK Telegraph
1 man dies, another injured climbing Greece's Mount Olympus - Fox News
New light cast on tanker Agia Zoni II sinking - eKathimerini
---
December 9, 2017
Ankara's expansionist agenda - eKathimerini
"...Erdogan appears to be adamant about adhering to his neo-Ottoman agenda coupled with a quasi-deterministic expansionist vision. In a televised interview on Skai, Erdogan referred to common characteristics that derive from geographical proximity (which must be said also have a cultural dimension), more or less sketching Greece out as an area that will inevitably fall under the influence of its far bigger neighbor."
---
No Turkish President Had Gone to Greece in 65 Years. So Why Now?
This NY Times article has a nice historical overview of 20th century Greek-Turkey relations (and clashes). The piece quotes various voices guessing as to why Erdogan has made the trip into Greece at this time, with opinions suggesting the primary motive is to search for a good international photo-op, which seems ridiculous in the context of the issues involved.
"No president before him had the power to drive foreign policy, none of them," Fadi Hakura, the manager of the Turkey project at Chatham House, a think tank based in London, said in a telephone interview.

The significance of Mr. Erdogan's visit also lies in its timing: He reached out to a historically antagonistic neighbor at a moment when he finds himself and Turkey isolated abroad."
Later in the piece the Times asks "Does this visit matter?" and it's a silly way of trying to come to grips with the trip. No matter how the motivations are defined, Greek-Turkey relations impacts everyone in the Eastern Mediterranean directly. Beyond the obvious geography, there is that Greek and Turkey act as coefficients for refugee migration into Europe. Even more particular is that both Erdogan and Tsipras have their own politcal situations to consider, with Erdogan having harnassed more power into the Turkish presidency than was previously possible since maybe the days of Ataturk, and with Tsipras there is the pressing matter of the 2018 election cycle on the horizon.
---
December 8, 2017
Peacemaker? Erdogan's historic visit to Greece - France 24
Online video report - includes a brief documentary-style segement about Greek and Turkish issues and recent history, and then a long three-way debate about Erdogan's visit, Tsipra's response, and the ongoing issues (many portions of the discussion turn into arguments between Yiannis Baboulias and Harun Armagan).
Guests in the video who debate the Turkish/Greek issues: Yiannis Baboulias (Freelance journalist), Harun Armagan (Turkey's Justice and Development Party - AKP, and Borzou Daragahi (Middle East Correspondent Buzzfeed News).
"Even when Recep Tayyip Erdogan is supposed to be burying the hatchet, the Turkish president still somehow manages to take on all comers. He kicked off an historic two-day visit to Greece by chastising his hosts over border lines drawn up a century ago and the slights suffered by ethnic Turks in border islands."
---
R. Erdogan at Komotini: It is not possible to put the Greek flag aside - AMNA
"At his last station in Komotini, Mr Erdogan said that any ethnic origins in Turkey, all together, constitute this one people. The same applies to Greece. Whatever ethnic origins, if any, are one and the same people. He also noted that, as Turkey is one with its 780,000 square kilometers, this is true for Greece."
---
Shariah Law Puts Greece at Odds with European Court—and With Turkey - WSJ
"Athens's move to mute law's impact on Muslim minority, spurred by human-rights concerns, draws Turkish president's ire..."
---
After stinging Athens, Turkey's Erdogan woos crowds in northern Greece - Reuters
"Erdogan visited the Muslim community in Komotini, a town in northern Greece which once belonged to the Ottoman Empire. A day earlier, he riled his Greek hosts by suggesting the 130,000 Muslims in the region were discriminated against by Athens."
---
On historic trip, Turkey's Erdogan meets Muslims in Greece - ABC News
"Erdogan earlier rattled his hosts in Athens by saying the 1923 treaty that set the borders of modern Turkey and outlined the status of minorities — the Muslim minority in Greece and the Greek minority in Turkey — should be "updated." The two sides went on to verbally spar in live televised appearances over several issues."
---
More News:
Greek high court to rule on Russian bitcoin suspect Dec 13 - Washington Post
Erdogan takes Greece to task over borders and Muslims on historic visit - UK Times
The Armaments Committee lifts decision on missiles to S. Arabia - Naftemporiki
Erdogan: We have 4 Members in the Greek Parliament, they can do a lot - liberal.gr
---
Monastiraki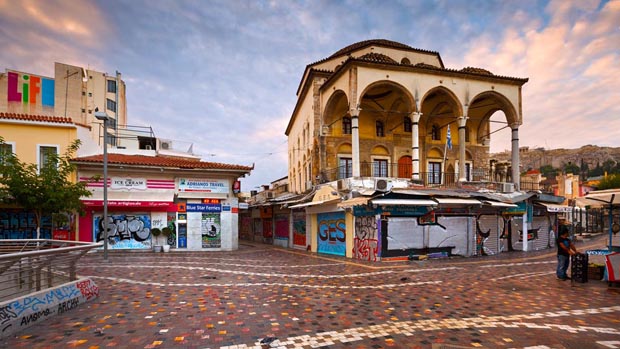 ---
December 7, 2017
Turkey's Erdogan calls for border treaty review in Greece visit - BBC
"Mr Erdogan said the 1923 treaty that settled Turkey's borders after World War One was not being applied fairly."
---
Erdogan's visit to Greece starts on tense note - FOX
"Erdogan arrived Thursday for a two-day visit that will also include a trip to northeastern Greece to meet with the country's Muslim minority. His first meeting was with Greek President Prokopis Pavlopoulos, and the televised discussions between the two men were visibly awkward.

Erdogan insisted the Treaty of Lausanne should be updated and also raised the issue of the Muslim minority in northeastern Greece. "
---
Niceties aside, Greece and Turkey take the gloves off for Erdogan visit - Reuters
"In an unusually blunt exchange during a welcoming ceremony, President Prokopis Pavlopoulos ruled out any change to the treaty while a stern-looking Erdogan, seated beside him, said there were details in the treaty which required clarity."
---
Respect for international law precondition for solid bilateral ties, Greek PM tells Erdogan - eKathimerini
"It is important… that we express our disagreements in a constructive way, without provocations," said Tsipras.
---
More News:
How do Greece & Turkey see their relations through their official MFA sites - Protothema
Erdogan touches on everything from Jerusalem, to migrant crisis to Lausanne Treaty in wide-ranging press con'f - Naftemporiki
---
December 6, 2017
Scuffles in Greece during protest over teen's death in 2008 - Washington Post
"The tension came during a demonstration by high school students through the center of the capital. Another protest by mainly anarchist groups was planned for the evening. About 2,000 police were deployed in Athens for the commemorations of the 2008 death of 15-year-old Alexis Grigoropoulos, shot by police while out for an evening with friends in Exarchia, a central Athens neighborhood popular with anarchists."
---
Greece, Turkey seek closer ties with Erdogan visit, but no quick fixes - Reuters
"Greece and Turkey came to the brink of war as recently as 1996, but tensions have eased since. The two now cooperate in a deal brokered between Ankara and the European Union on stemming mass migration to Europe through Greece."
---
December 5, 2017
Clashes near PM's office over bailout labor reforms - ABC News
"Tuesday's clashes in central Athens occurred hours after finance ministers from the 19 eurozone countries backed a provisional agreement on the terms of a late-January bailout disbursement."
---
Greece, Italy, Israel and Cyprus back natgas pipeline to Europe - Reuters
"Israel has discovered more than 900 billion cubic metres (bcm) of gas offshore. Cyprus' Aphrodite gas field holds an additional 128 bcm and Cypriot waters are expected to hold more reserves."
---
Greece's Dangerous Budget Surplus - Wall Street Journal
"The government has plenty of cash, but the economy is sputtering. The latest bailout looks set to fail."
---
Massive security operation being set up for Erdogan visit to Greece - eKathimerini
"From the Greek side, the Hellenic Police (ELAS) will be dispatching 2,800 officers to guard the Turkish president, including EKAM special forces and bomb disposal experts. Snipers will also be posted all along Erdogan's route, while motorists should brace themselves for delays and traffic jams, as his motorcade will be given strict priority."
---
Greece 'makes provisions' in face of German and Italian political uncertainty - CNBC
"Italy's election, due to be held in the spring, has been singled out by many market players as a top risk for 2018. As more voters have expressed that they are fed-up with mainstream politics, whether in the U.K. or the U.S., this has raised the possibility that the next Italian government may try to divert from tough fiscal rules imposed upon it by the EU."
---
US ambassador dissatisfied with ThPA investors - TaNea
"In his speech, he did not fail to say that the US would continue to support Greece in the energy sector, adding that our country could be an energy hub, although, as he stressed, bureaucracy is still the problem that concerns investors . As he said, Greece will become the third European country after Poland and Lithuania, where the US will export liquefied natural gas (LNG)."
---
More News:
Greek islanders protest in Athens over migrant overcrowding - Associated Press
Communist unionists clash with police, raid labor Ministry to protest new Strike Law - KTG
Costello: We have reasons to be optimistic for Greece - Capital GR
Greece safely steps out of the program in August 2018 - AMNA
How SYRIZA and ND are polling - efsyn
---
December 4, 2017
Greece Just Witnessed Something It Hasn't Seen Since 2006 - Bloomberg
"While the third straight quarterly expansion provides some economic stability as the government tries to make a clean break from its bailouts, the slowdown in the pace of growth compared with the second quarter will make it harder to hit its 1.6 percent full-year growth forecast this year."
---
Greece hopes reforms deal will smooth bailout exit - Financial Times
"With the economy showing signs of recovery, the government is anxious to emerge from seven years of dependence on bailout financing, start talks on debt relief and return to regular borrowing on the international capital markets."
---
More News:
Controversy over Saudi Arabia continues - Naftemporiki
Greece, lenders reach deal on reforms under bailout review - Euroactive
---
December 3, 2017
3 Greece, lenders reach deal on reforms under bailout review - Reuters
If the process doesn't run into any roadblocks or side issues, Greece could receive approximately €4 billion euros in bailout funds in the latter part of January, 2018.
"The agreement between Greek officials and European Union and International Monetary Fund representatives on the country's compliance with reforms and future commitments must be approved by euro zone finance ministers, scheduled to meet on Dec. 4."
More Coverage:
Greece, Creditors Strike Deal on the Conditions for Fresh Cash - Bloomberg
Greece reaches preliminary agreement with creditors - MSN
---
Tsipras optimistic about the next elections in 2019 - AMNA
Article about an interview with Prime Minister Tzipras in the Portuguese newspaper "Diario de Noticias":
"Alexis Tsipras is also optimistic about the next elections in 2019. "Adaptation was, of course, smoother than in previous years, but it did not cease to be an adjustment," he adds, adding that "now, in the middle of the term we are at a critical turning point. The political climate is beginning to change - and indeed fast - in Greece. " He states absolutely certain that "when we manage to successfully emerge from the memorandum, in the summer of 2018, the psychology of the world will change". He notes that at the end of the term of the present government, "the comparison will be made between the results of previous governments and the results of our own government". In this regard, it refers to a reduction in unemployment of around 7% since the government took over and then, and expresses the conviction that "in September 2019..."
---
Tzanakopoulos: Exit the memorandum with completion of the evaluation - Tanea
"We have a technical agreement to be ratified in the Eurogroup tomorrow and it does not involve any budgetary measures for the first time," said State Secretary and government spokesman Dimitris Tzanakopoulos, speaking at the radio station Athens 9.84. He added that the country's fiscal adjustment has been completed and this agreement "leads us to exit the Memorandum."
---
December 2, 2017
Auctions put Greek gov't on backfoot - eKathimerini
"Several leading officials also said that a verbal agreement between the government and the banks not to auction off primary residences up to 300,000 euros is simply not enough to keep the lid on ever growing discontent emanating from the party's base and across the board."
---
Increased difficulty with the stress tests for banks - naftemporiki
"This requirement is indicative of the creditworthiness of the supervisor in covering credit risk, especially in the case of Greek banks with the exceptionally high bad debt ratio."
---
More News:
Severe weather affecting Epirus, Aitoloakarnania, Corfu and Kastoria - efsyn
FYROM PM says nationalists moderating stance on name row - eKathimerini
---
December 1, 2017
EU official says SLA possible by Monday - eKathimerini
"[EU Official] also said that the International Monetary Fund is participating in the present mission and making sure that policies accepted and implemented are in agreement with their precautionary program."
---
Greece plans two or three bond offerings in first half of 2018 - Financial Times
"Greece hopes to raise at least €6bn from the new issues to build a cash buffer of €15bn-18bn, which would comfortably cover payments of interest and principal due next year on its €319bn debt next year. Another €9bn would be covered from unused bailout funds under an agreement with the country's creditors, the EU and the International Monetary Fund. "The aim is to build the yield curve as well as to ensure a liquidity buffer," an Athens banker said."
---
Erdogan Going to Greece Next Week in Groundbreaking Visit - NY Times
"Three large-scale joint projects — a border bridge, ferry connections and a high-speed train connection — are under negotiation between the countries ahead of a cooperation meeting in February, Mr. Cavusoglu, the deputy prime minister, said."
---
MEPs call for EU Solidarity Fund to assist Greece with flood relief - Tornos News
"[Dimitris Papadimoulis:] "... we need to increase European funds for natural disasters and increase flexibility and the speed of response, in order to increase efficiency. When people are suffering, and we saw such tragedies recently in Italy, Portugal and previously the Czech Republic and Germany - they want to see European solidarity not only hear about it," he clarified."
---
Terrorism charges brought against 9 Turks held in Greece - ABC News
"The eight were arrested Tuesday on suspicion of links with the Revolutionary People's Liberation Party-Front, which is deemed a terrorist organization by Turkey, the United States and the European Union.

Police said a search of their residences uncovered detonators, a handgun and materials easily available on the market that could potentially be used to make explosives."
---
More News:
Crete celebrates the 104th anniversary of its union with Greece - iefimerida.gr
December 1st 1913: Crete Unites with Greece - Greek Reporter
As a Turkish person whose family fled to the UK from Cyprus, I'm excited about Erdogan's visit to Greece - UK Independent
To swap or not to swap? Greece issues 5 new bonds - Brookings
Nicosia places hope in Erdogan's Greece visit - eKathimerini
Tzanakopoulos: Greece will be a different country in August 2018 - Capital GR
---
Athens Greece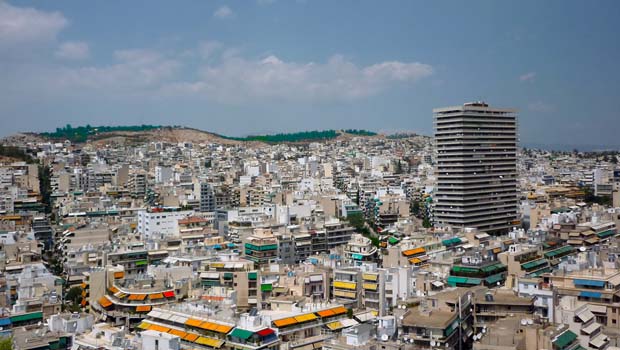 ---

---
---
---
---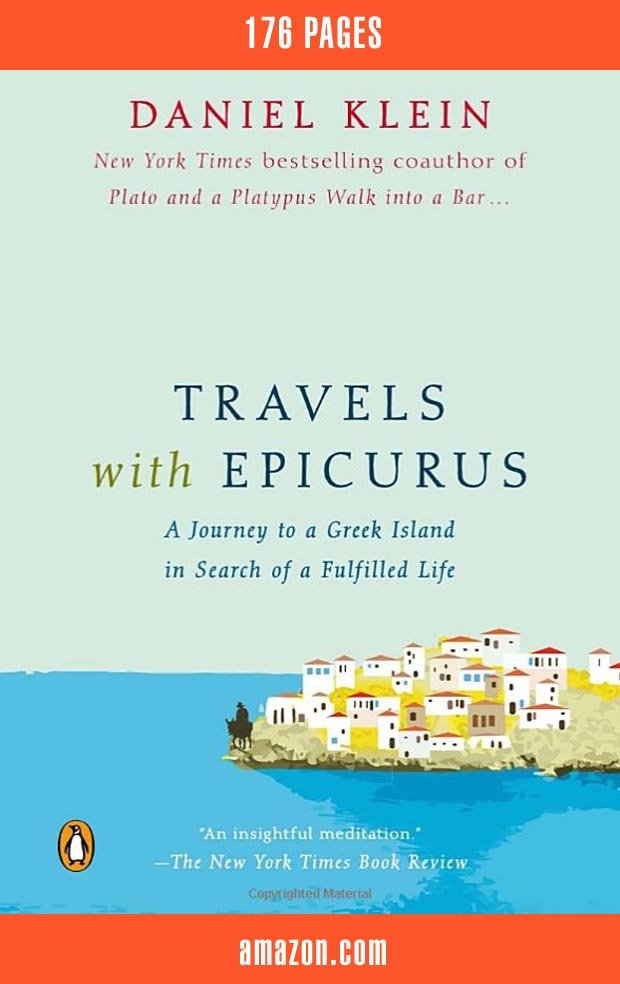 Travels with Epicurus: A Journey to a Greek Island in Search of a Fulfilled Life
---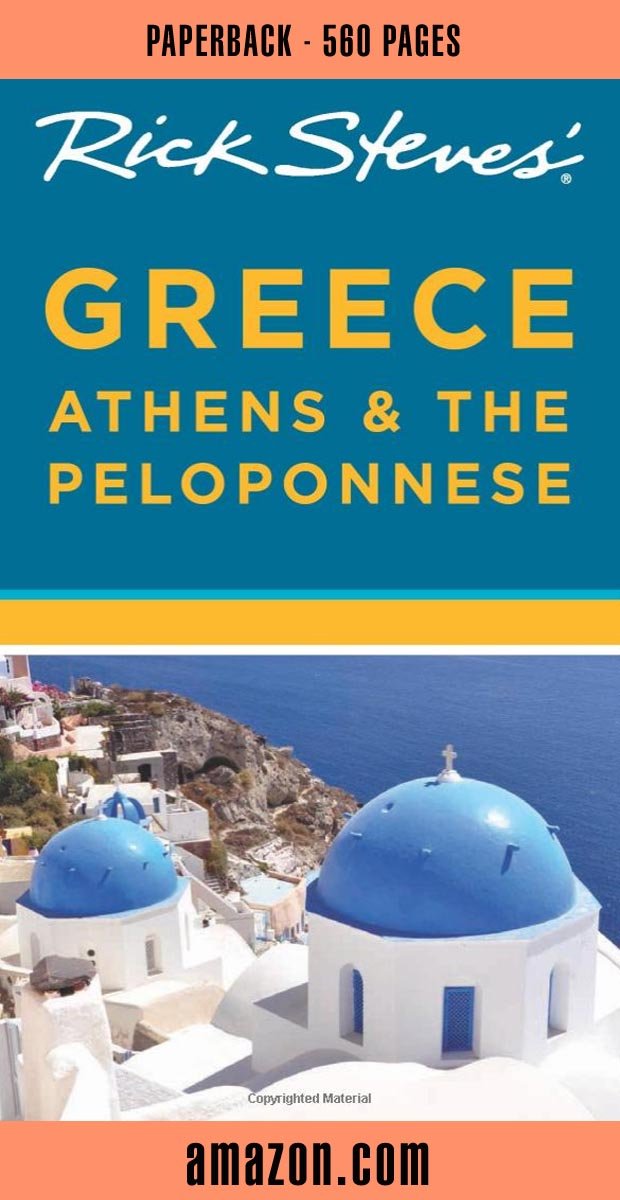 Rick Steves Greece: Athens & the Peloponnese
---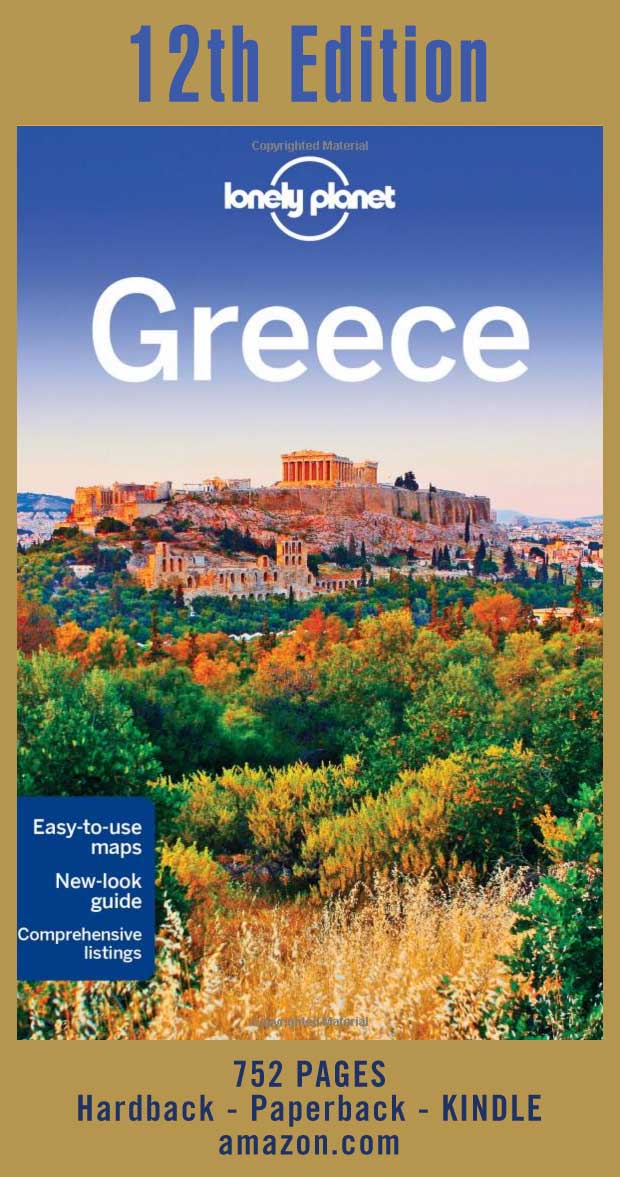 ---
---